---
Zurich: press advertising concepts
The advert's brief was to encourage Financial Advisers to find out more about Zurich's business protection support materials.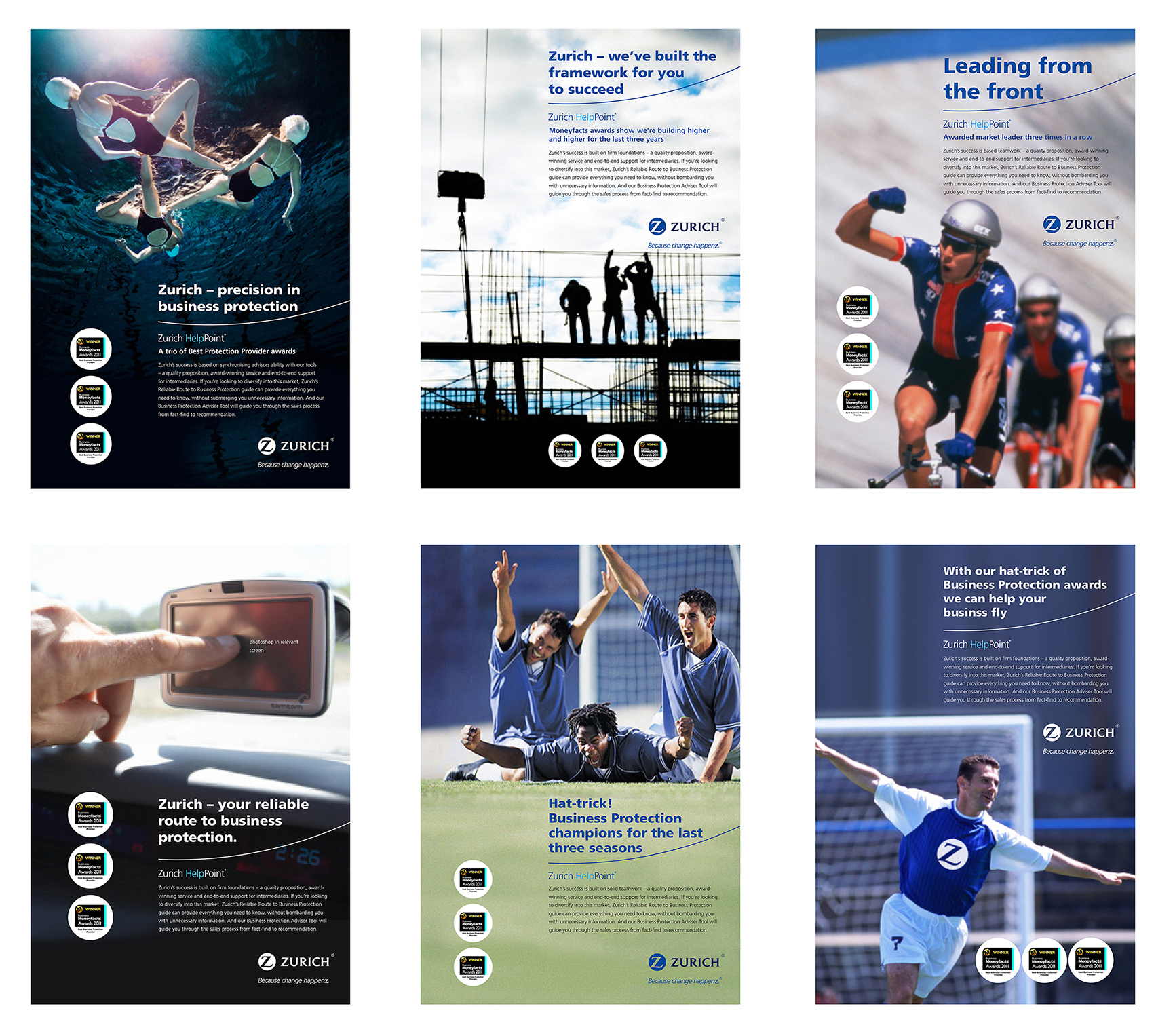 ---
Zurich: Total Cost of Risk strategy
Due to local government budget cuts and the increased presence of procurement teams in the tender process, Zurich Municipal were changing to solutions-based interaction with local authorities with the aim of influencing the tender process by educating local authorities about uninsurable risk management, analysing risk and supplying solutions – a marketing approach based on added value rather than cost of the insurance premium. I worked with account managers at RRD Creative to plan the initial strategy for local authority end-clients.
---
Independent financial advisor conference – Zurich plc
Concepts created for a Zurich campaign – launched at a trade conference – aimed at promoting thier HelpPoint portal to independent financial advisors. HelpPoint advises and guides IFA's through Zurich's offer, the lure was a luxury trip starting in London. The solutions was based around the routemaster bus and London Transport map – exhibition stand, brochure and web banner adverts, maintaing the Zurich brand elements of circles and 'the smile curve'. 
Initial concept
---
Concept development
---
And the finished products, further developed and produced by the RRD Creative studio
---
Sterling financial advisor campaign
Working for RRD Creative to create B2B and B2C integrated campaign concepts for a Sterling ISA campaign aimed at financial advisors and their clients.  
Origami reflected the flexible, or reshapable nature of the ISA. First, my concepts... and then the pieces finished in-house by RRD.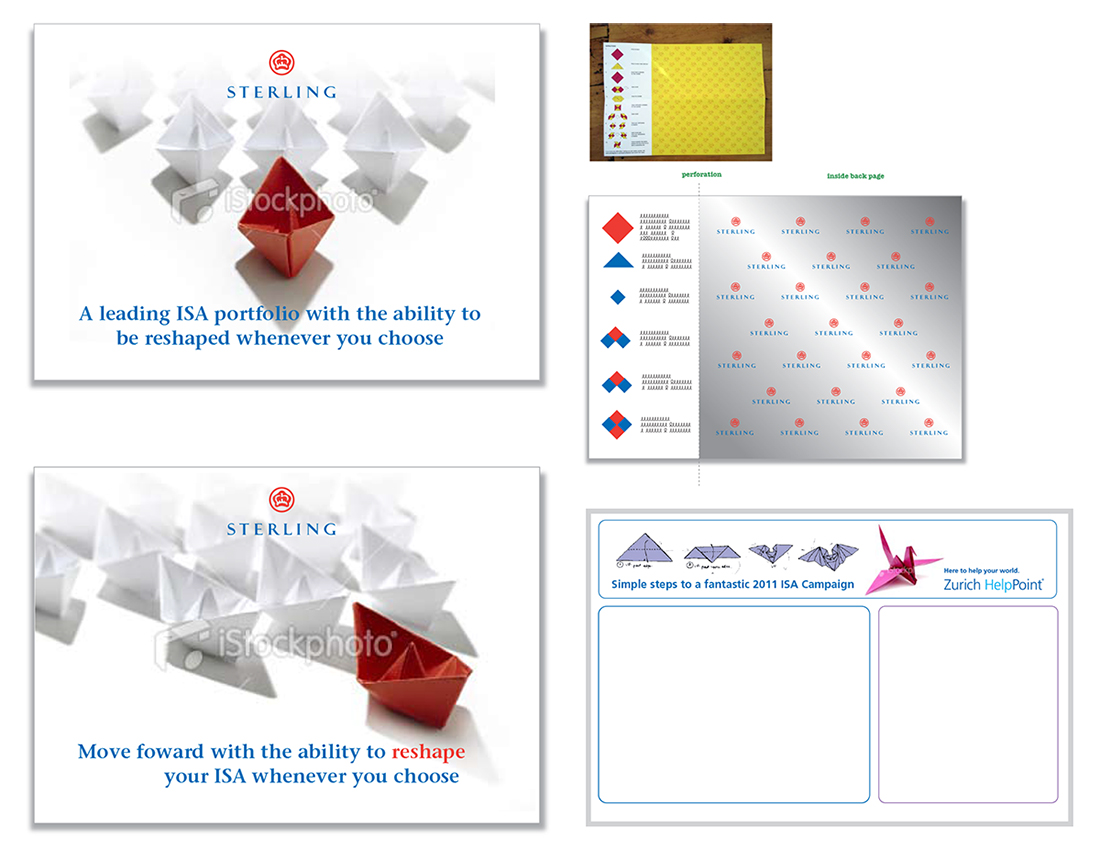 ---
B2C Brochure cover and one inner page – selling tool for financial advisors aimed at thier clients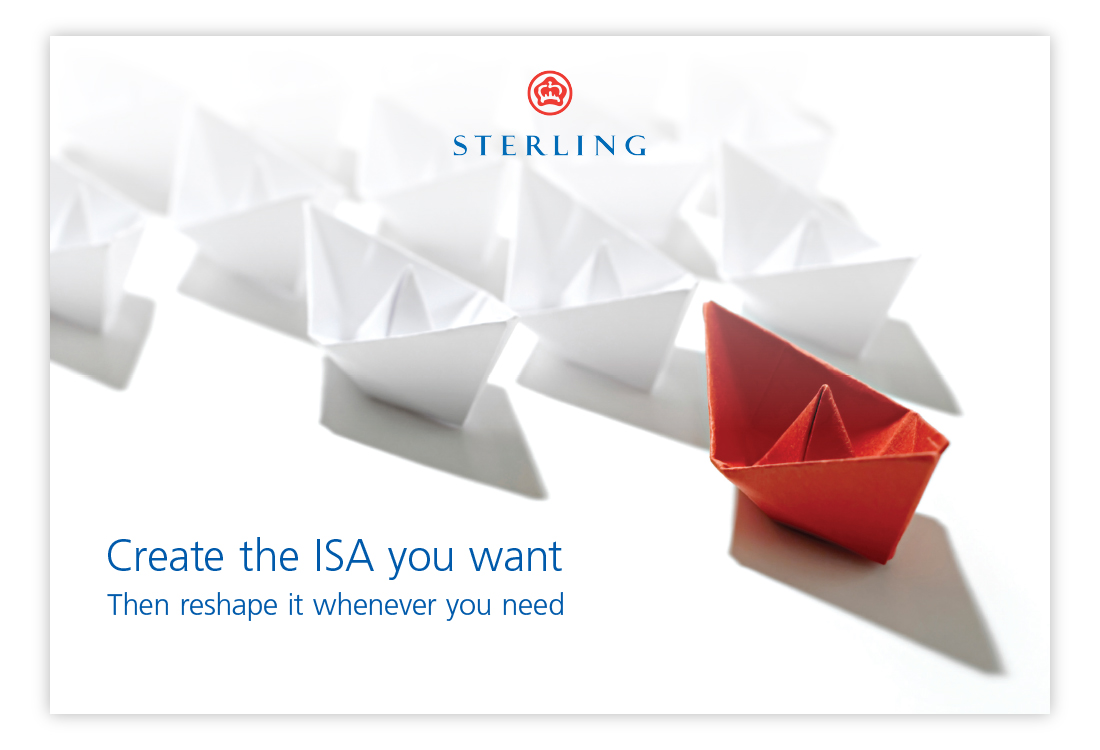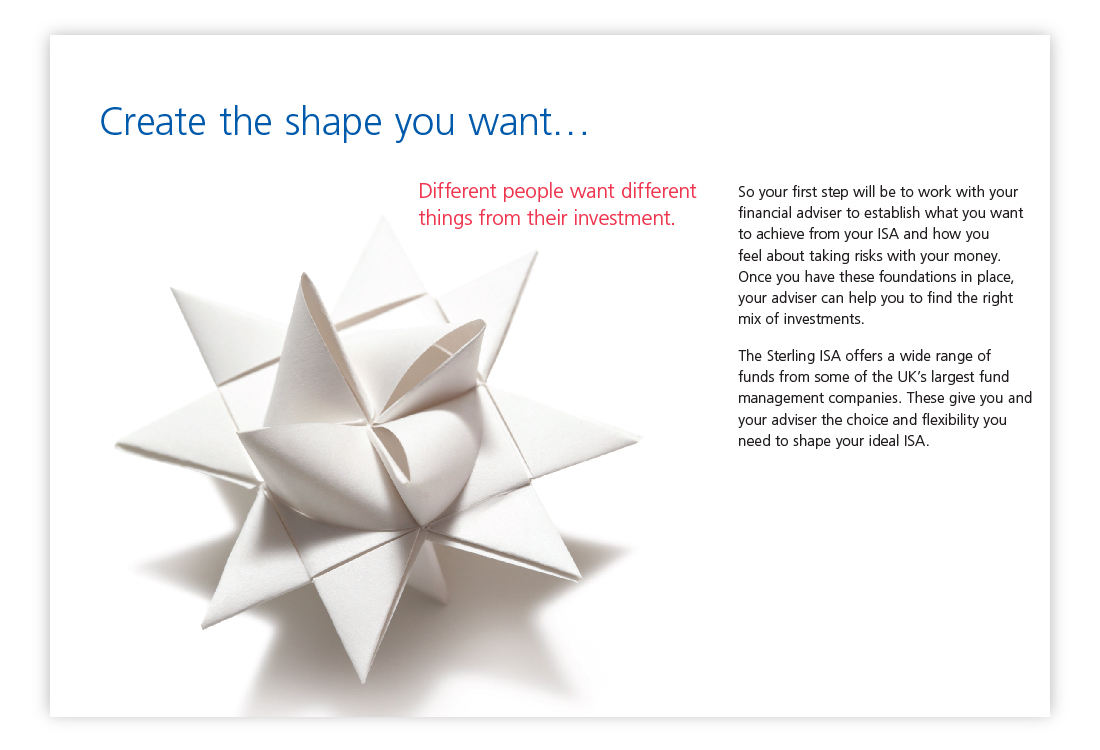 ---
B2B Letter from Sterling to financial advisors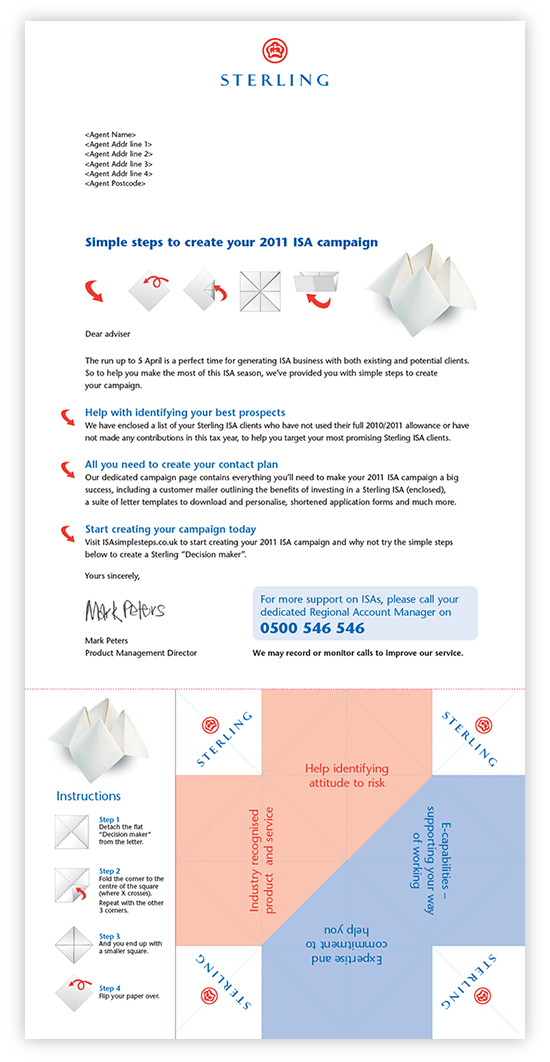 ---
Online information, available only to financial advisors through their BSB portal 'Zurich Helpline'