---
Oxford Thinking legacy giving advert
A concept and copy to work with an existing image selected from the University Development Office's photo-library
---
Oxford Thinking campaign annual fund mailing
Analysis of recipients' response to the first (2012) of my two Annual Fund mailings showed that, compared with the previous year, participation was increased by 41.5% and the number of new donors was twice that of previous year.
---
Kate is an absolute joy to work with. This is the second year that we have worked with her on our Annual Appeal, which involves complex segmentation and a large number of stakeholders. Kate is patient, flexible, and always has a solution to a problem. Her expertise in design, print and creative writing are exemplary. Kate's ability to take a project brief and turn it into an outstanding piece of work really does make big projects easier – and more fun! I cannot recommend Kate highly enough. Becki Mckinlay, Head of Individual Giving, University of Oxford Development Office
---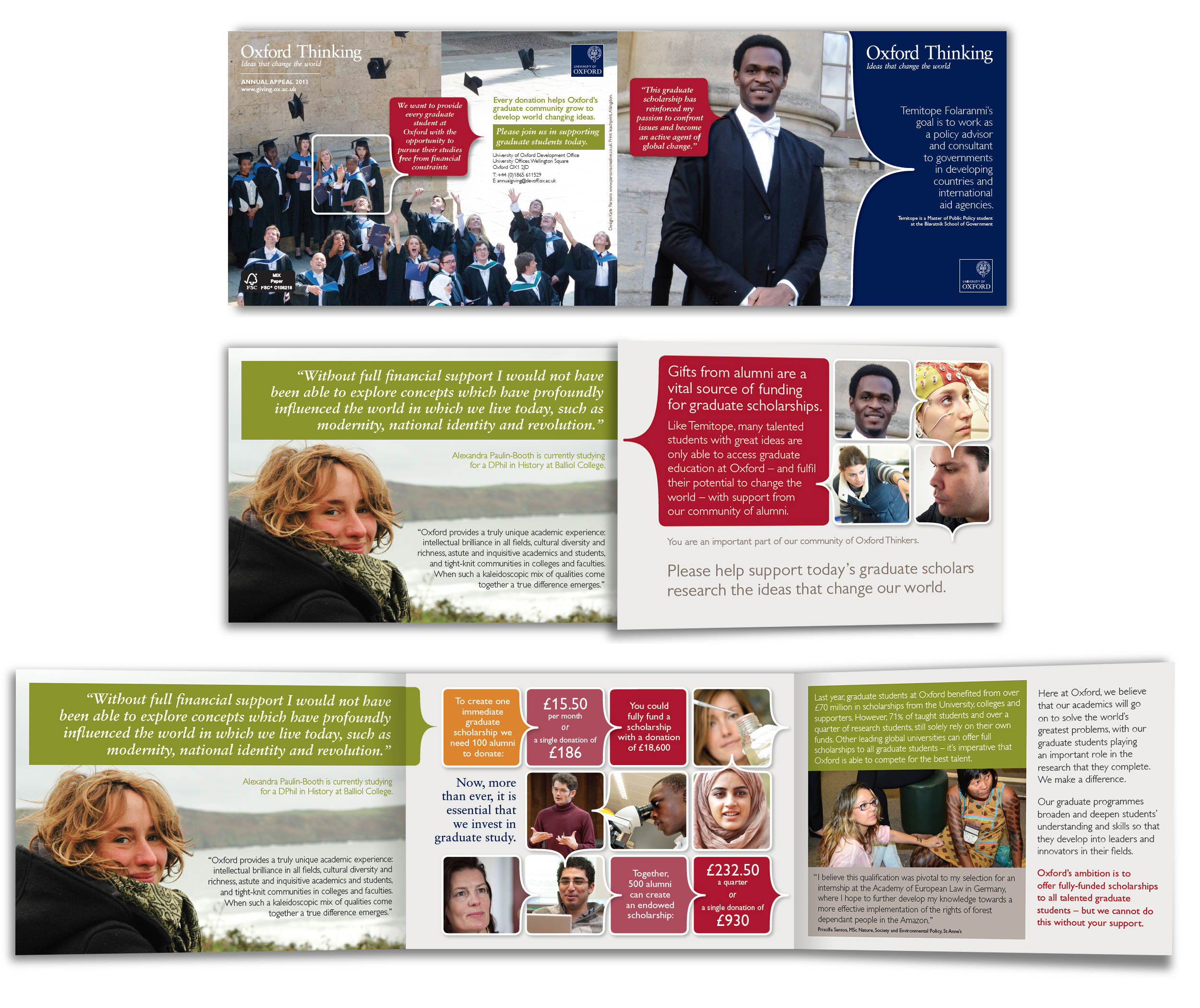 Tri-fold, 6-page, A5 leaflet accompanied by a donation form.