---
3Zaps web presentation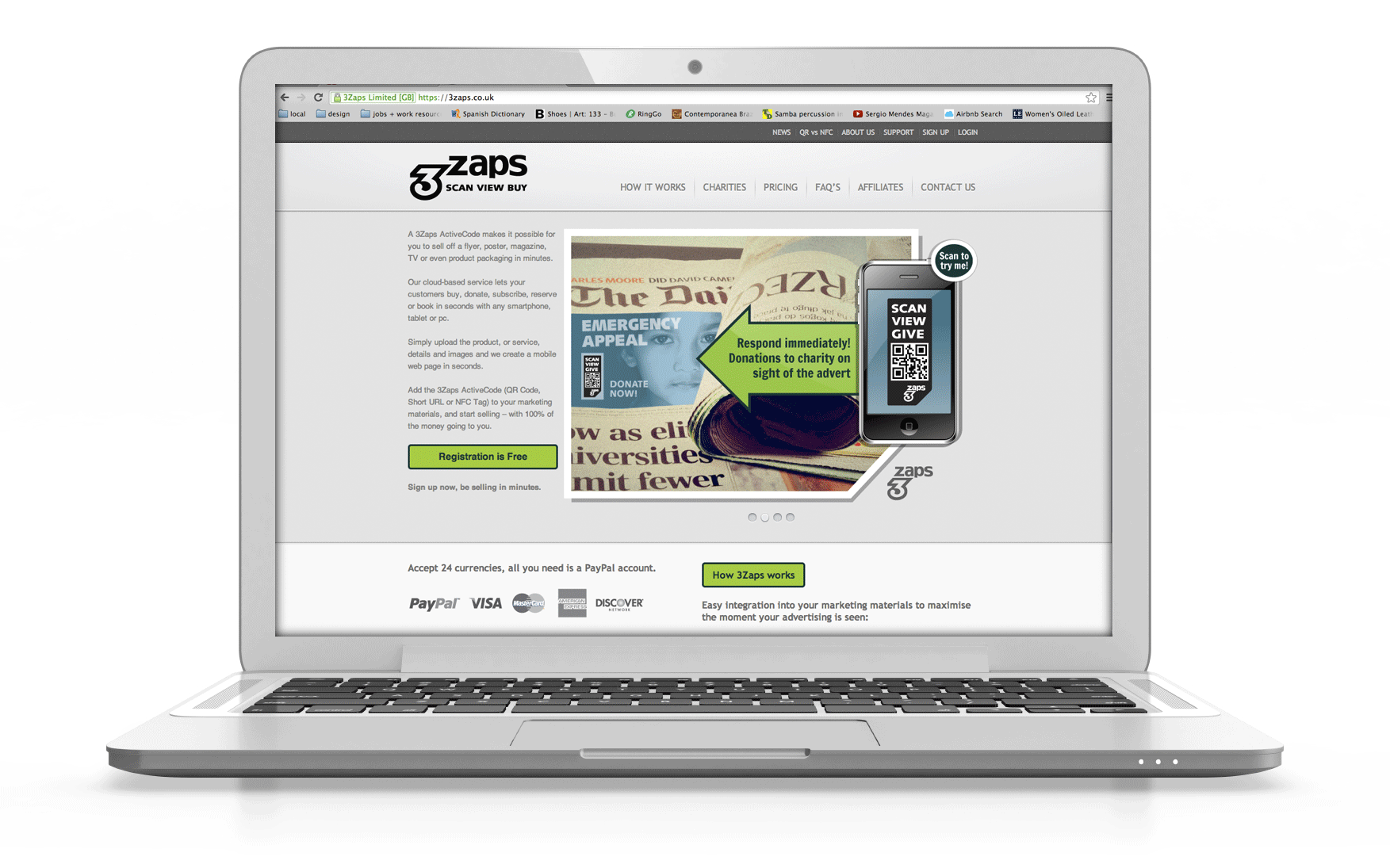 Concept and design of series of slides to outline the benefits of 3Zaps technology for a range of business types. 
---
3Zaps logo

The original logo is shown on the left. The new logo uses less generic fonts and relies on form rather than shiny rendering effects. The graphic far right was a frame provided for each client's unique QR code to be displayed on marketing materials whilst promoting the 3Zaps name for recognition.
---
3Zaps: Integration into client marketing materials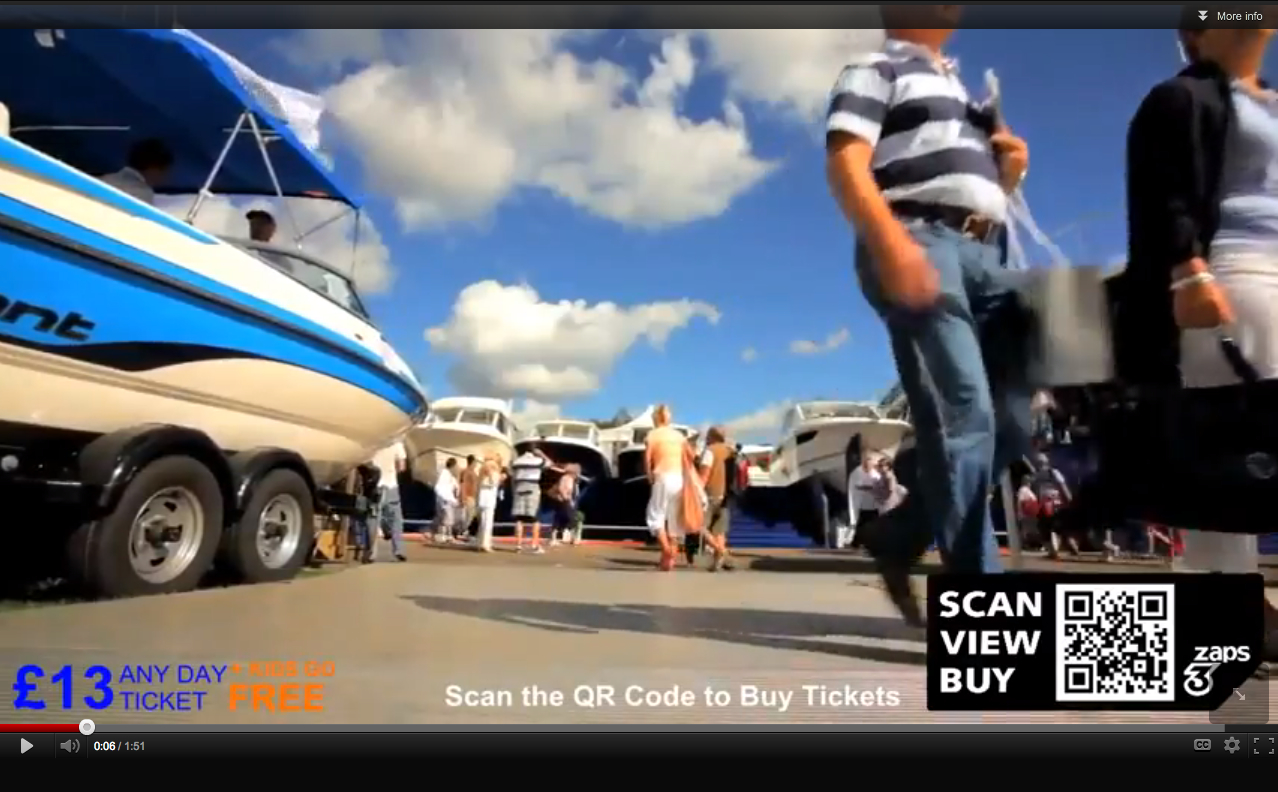 The Southampton Boat Show was one of the first clients to use 3Zaps technology. This video-still shows the graphic frame in use.