---
Zurich: press advertising concepts
The advert's brief was to encourage Financial Advisers to find out more about Zurich's business protection support materials.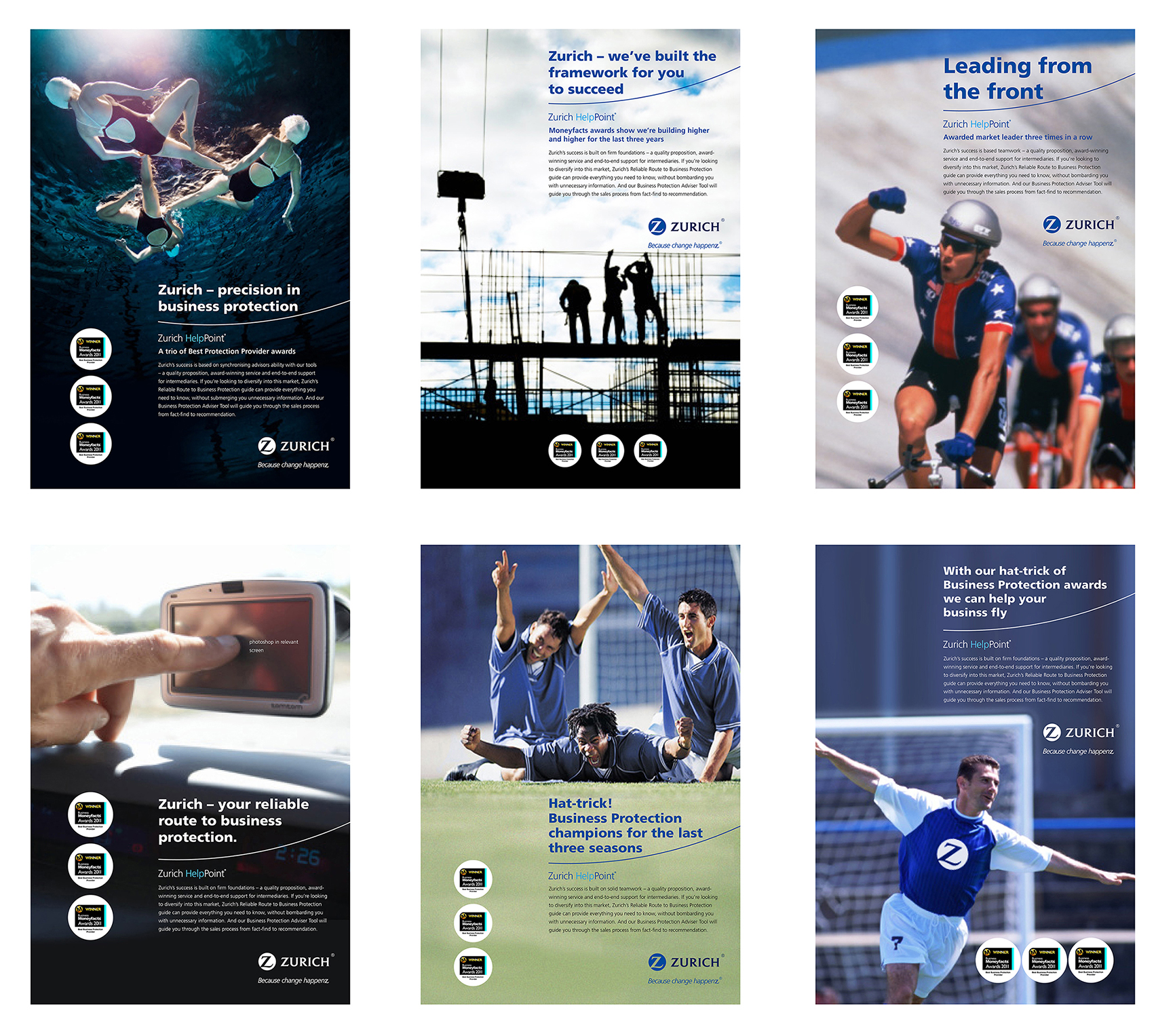 ---
Zurich plc: IFA conference concepts
Concepts (design + text) created for a Zurich campaign – launched at a trade conference – aimed at promoting thier HelpPoint portal to independent financial advisors (IFAs). HelpPoint advises and guides IFAs through Zurich's offer, the lure was a luxury trip starting in London. The solution was based around the routemaster bus and London Transport map – I designed the exhibition stand, brochure and web banner adverts.
Initial concept
---
Materials, further developed and produced by the RRD Creative studio, in situ at the conference.
---
Sterling financial advisor campaign
Working for RRD Creative to create B2B and B2C integrated campaign concepts for a Sterling ISA campaign aimed at financial advisors and their clients.  
Origami reflected the flexible, or reshapable nature of the ISA. First, my concepts... and then the pieces finished in-house by RRD.
---
B2C Brochure cover and one inner page – selling tool for financial advisors aimed at thier clients
---
B2B Letter from Sterling to financial advisors
---
Online information, available only to financial advisors through their BSB portal 'Zurich Helpline'
---
Zurich: Total Cost of Risk concepts
With a target audience of Chief Executive Officers, Finance Directors and executive teams within local authorities, Zurich Municipal's Total Cost of Risk (TCoR) project "aimed to help its local authority customers to understand cutting insurance and risk management spend can have a much bigger, lasting effect on their organisations and communities. An insurance premium is just one element of a local authority's 'Total Cost of Risk'."
My work for RRD Creative – Zurich's in-house design agency – was to present initial design and copy concepts for their design and artwork team to further develop.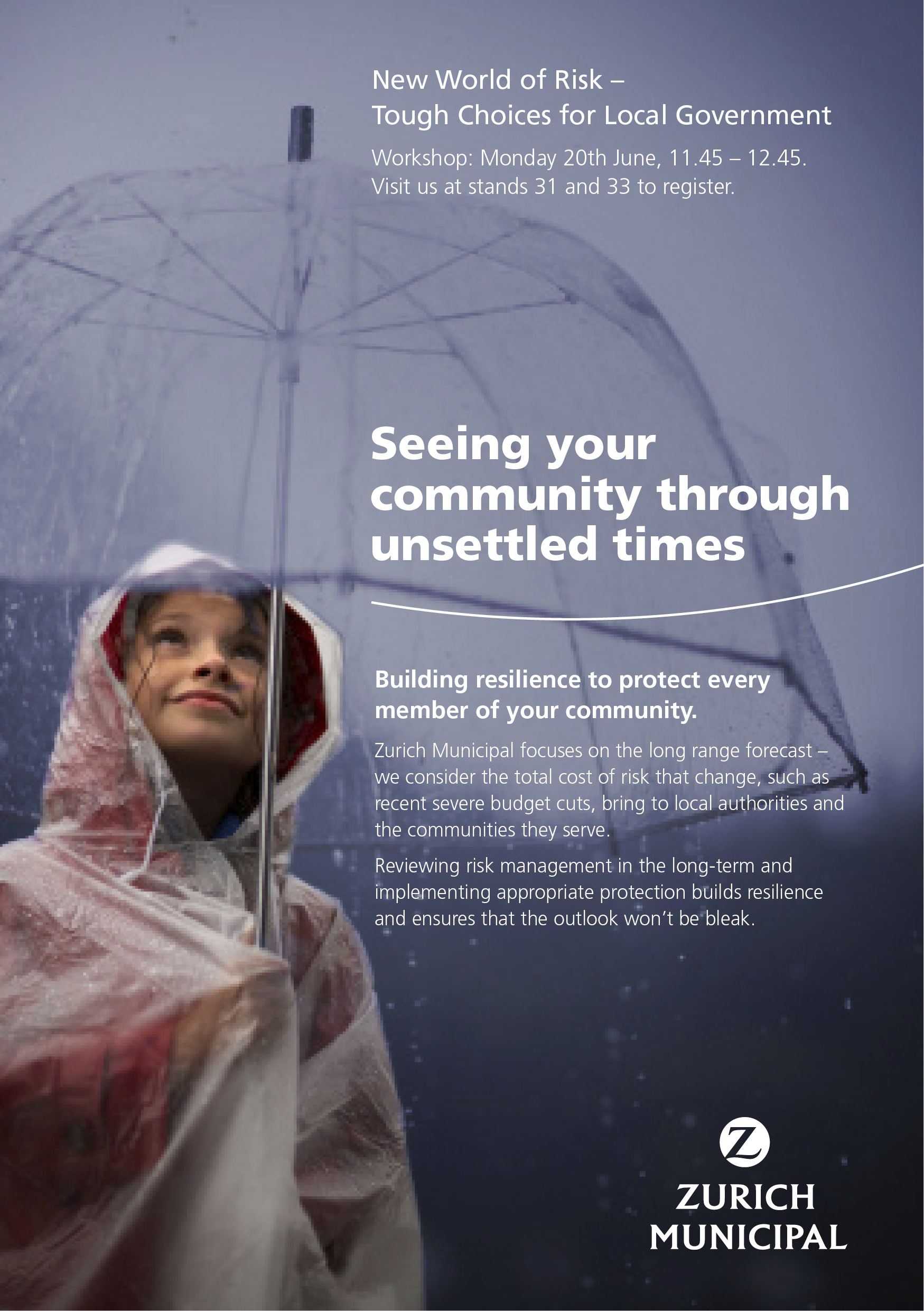 A5 advert for placement in financial event brochure. Concept, design, copy and artwork was completed to a very short deadline.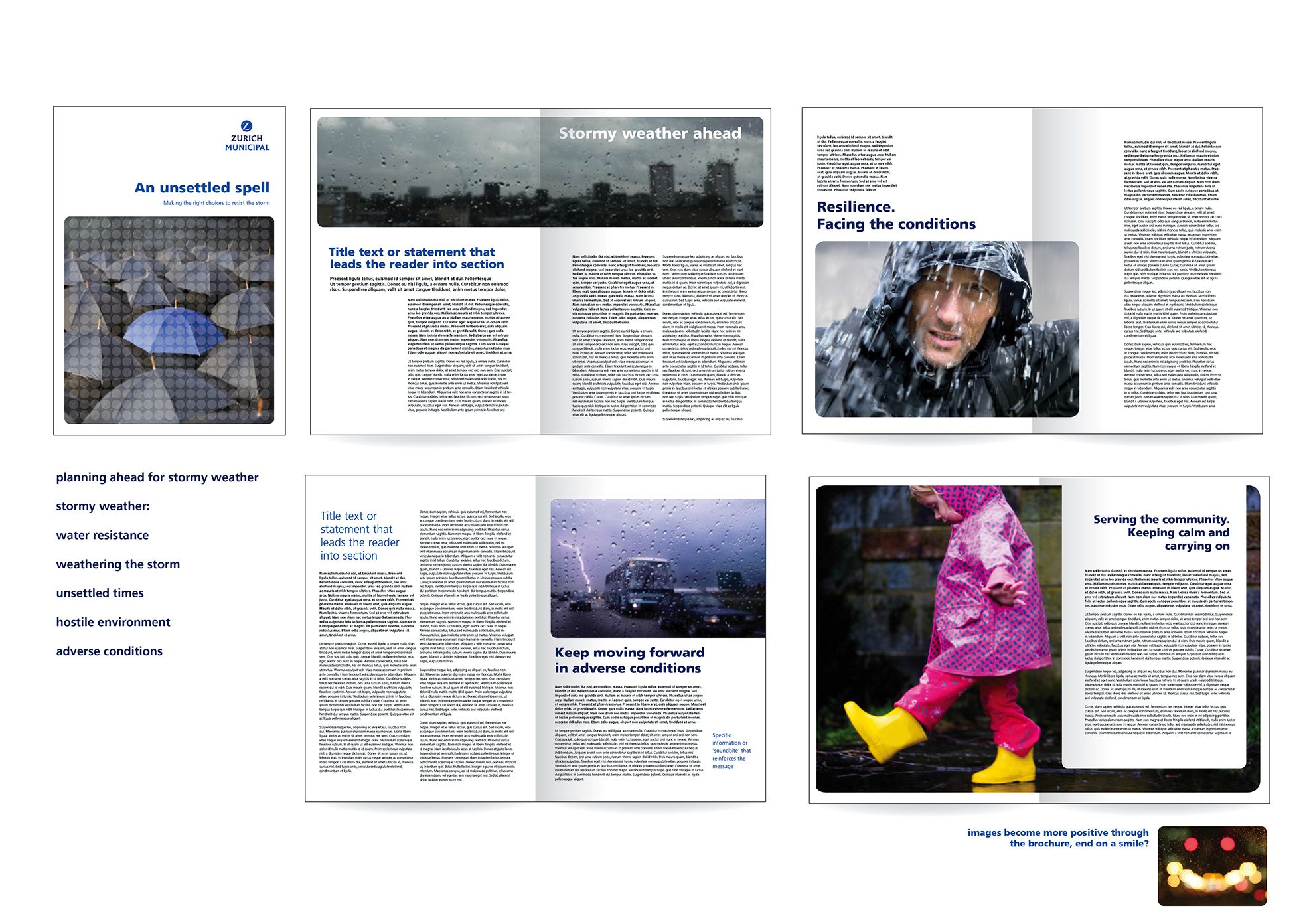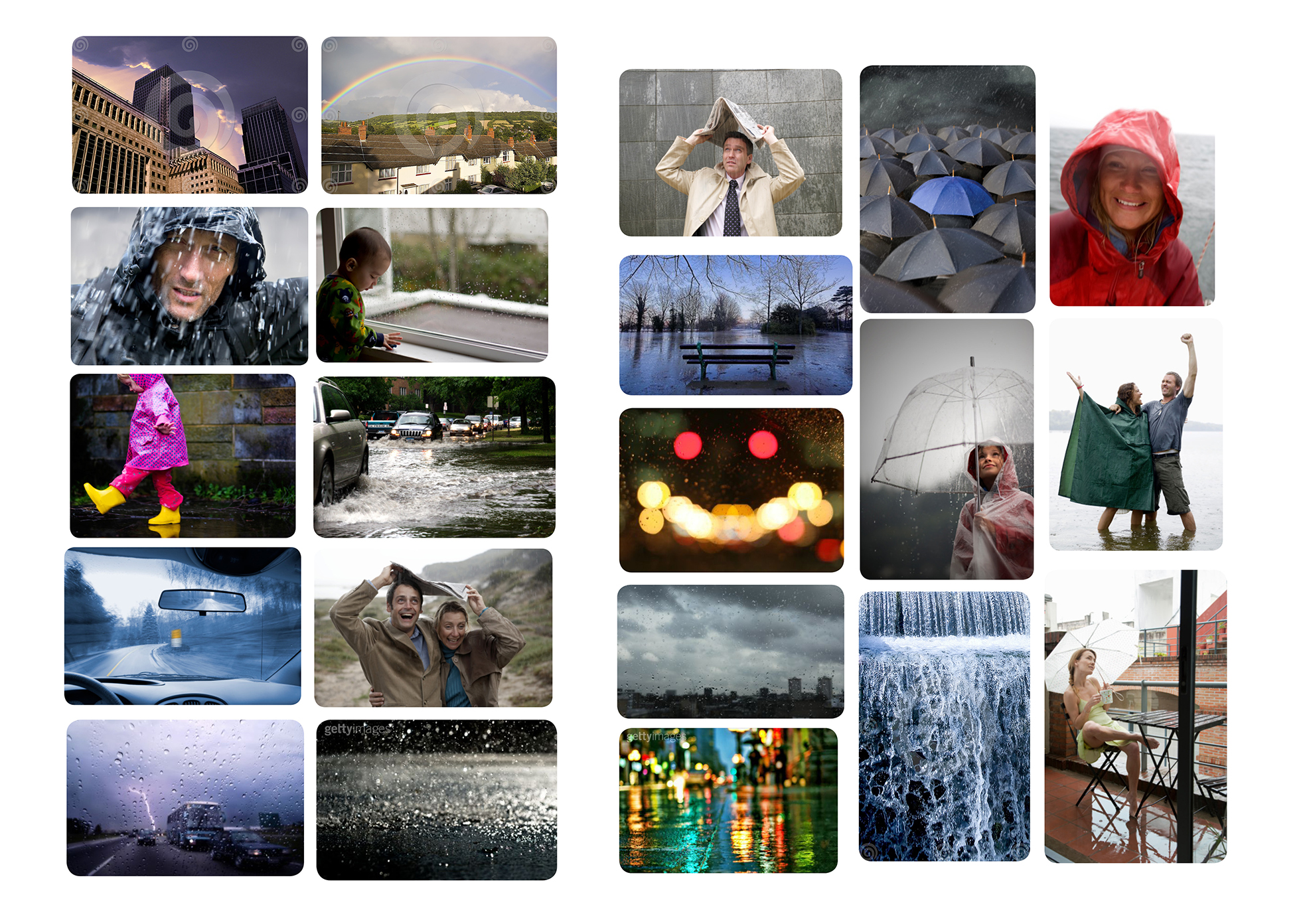 Concept presentation extending the advertisement's concept through to accompanying brochure, also showing image search.