Commission to plan, co-research, write and design a local history book for Eastcott Community Organisation who manage Savernake Street Social Hall. Early research discovered that the site was donated to the Borough a century ago in 1918. This 40-page book describes the site's history: it's intended purpose, change of covenent, WWII and post-war uses. The book, priced £5, is available from Swindon Central Library.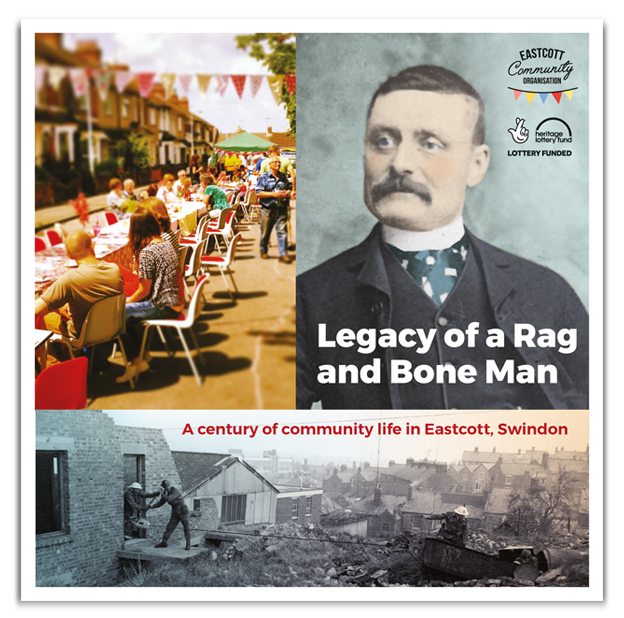 In planning, writing and designing 'Legacy of a Rag and Bone Man' my aim was to ensure that it was accessible to everyone, regardless of whether they know Swindon or anything about national history. Finding images, and gaining permissions to use them, was aided by the Local Studies department of Swindon Libraries. I interviewed local people at 'Memory Teas', some of whom allowed me to include their photographs.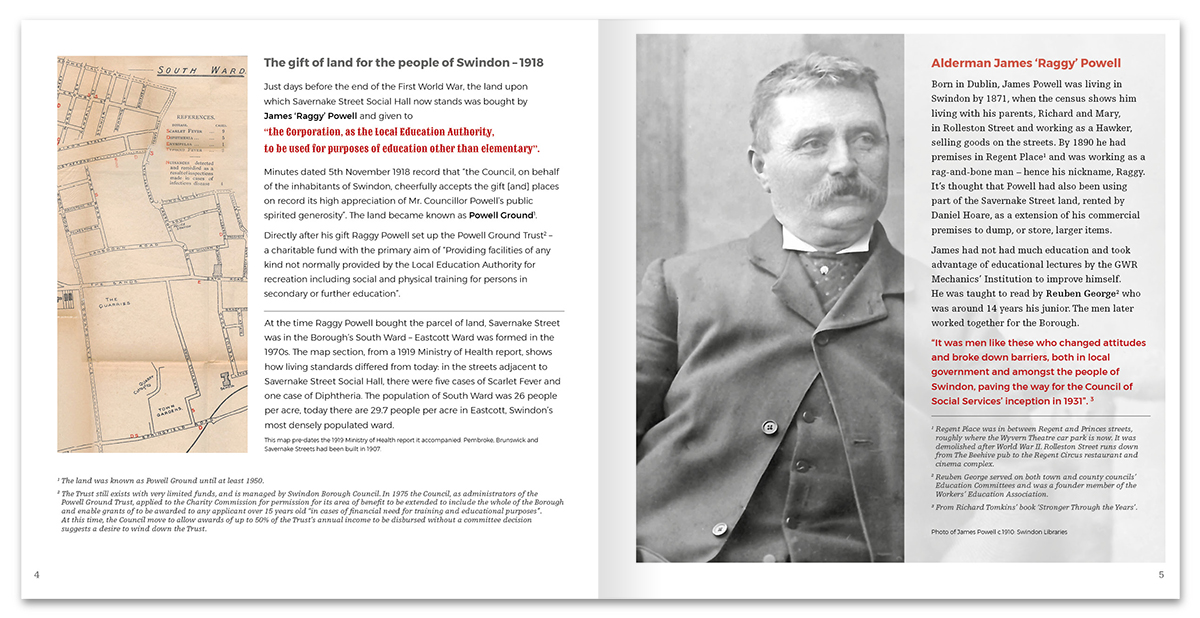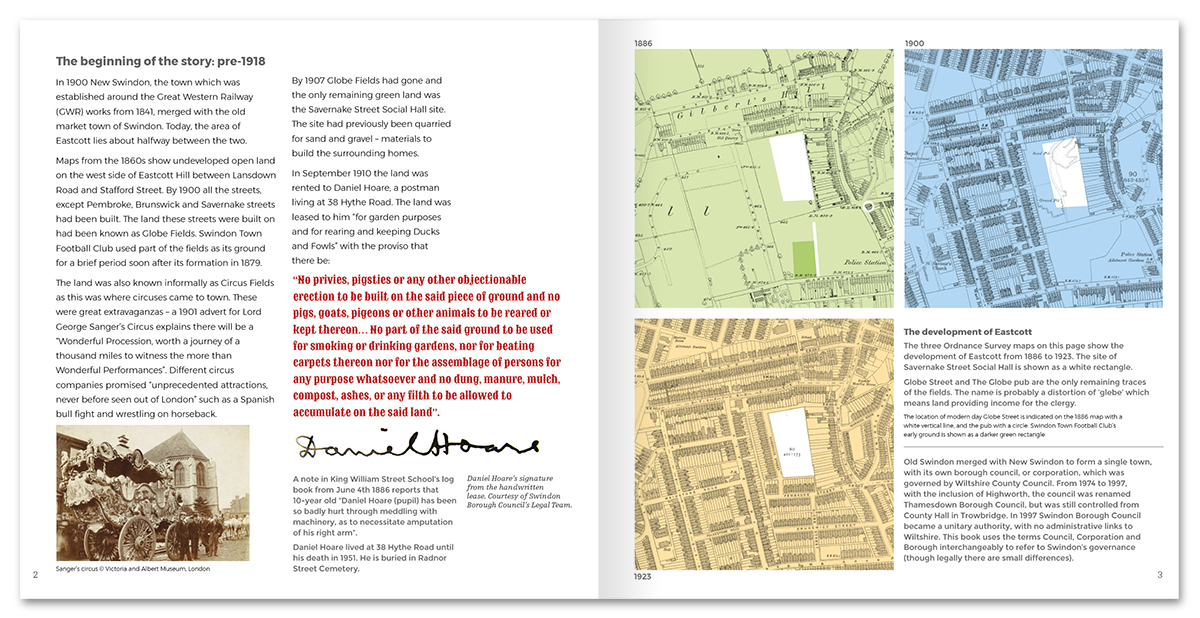 An exhibition celebrating a century of community life in Eastcott at Swindon Musuem & Art Gallery, co-ordinated by Eastcott Community Organisation, included artefacts and children's artistic interpretation of passages from my book. I contributed exhibition information boards and the visual identity established by the book's design. I also created a timeline that was included in the Gallery's leaflet.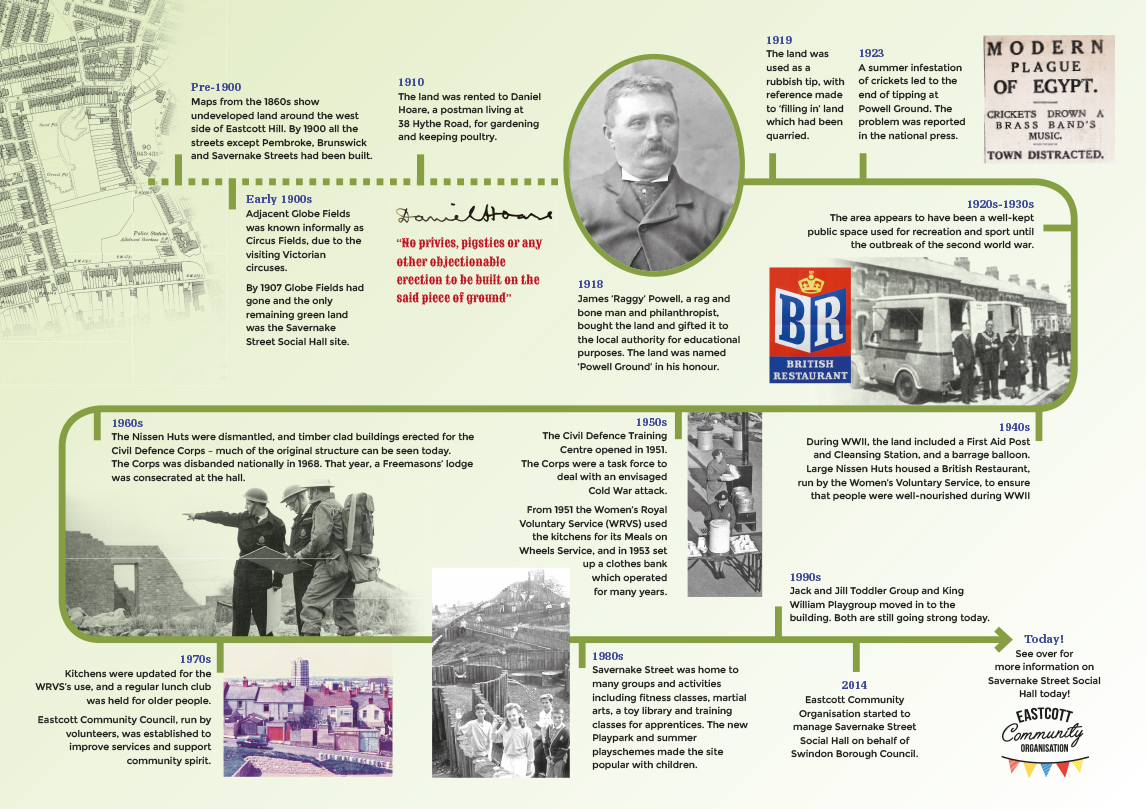 And finally...here I am with Caroline, the chair of Eastcott Community Organisation, gurning for press photographers at the book launch. (photo © Swindon Advertiser 2018)