---
Network Rail research and consultation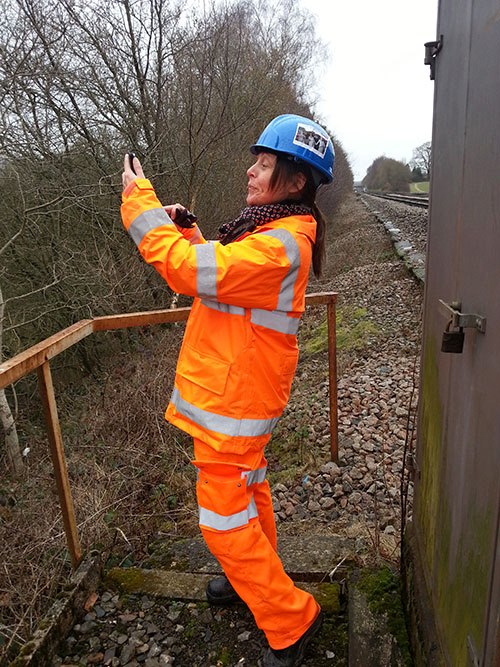 Design Communication is not just about the finished product! Commissioned at the start of the project I was part of moving the safety initiative from concept through design to implementation. The ethos was to have a bottom-up approach, based on trackside staff's inputs and requirements not board-level assumptions. I went out on track and gathered opinion and feedback through conversations with trackside staff, planners, and union officials. Translating their needs into a cohesive framework for presenting safety-critical information was carried out with Risk Management and Computer Programming experts. Our work and findings were passed to high risk industry software developers, Petrotechnics to further develop into a working system, fed by numerous existing rail databases, to raise the standards of worker safety for those undertaking daily maintenance tasks and multi-million pound enhancement and renewal projects.
---
Network Rail – visual safety-critical information development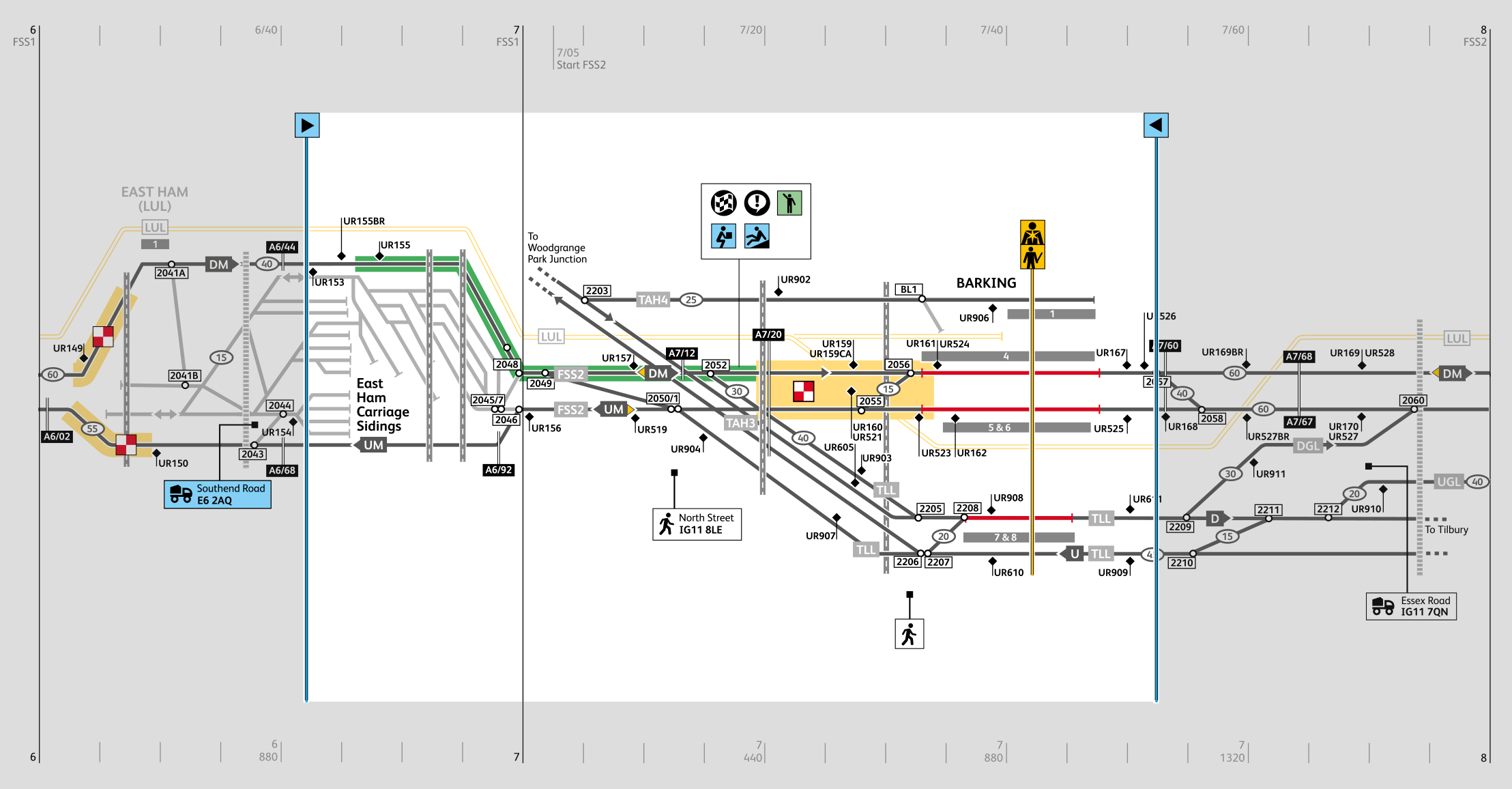 "A picture paints a thousand words, and that's exactly what we found when we trialled the Control of Work process. Rather than pages of text like the 'Safe System of Work' packs, the Control of Work packs show immediately what you need to know. The maps especially are really good, there's no unnecessary information, it's focused on the specific risks associated with your task. It's more focused and much better."

Shaun Greenfield, Track Section Manager, Network Rail Barking Depot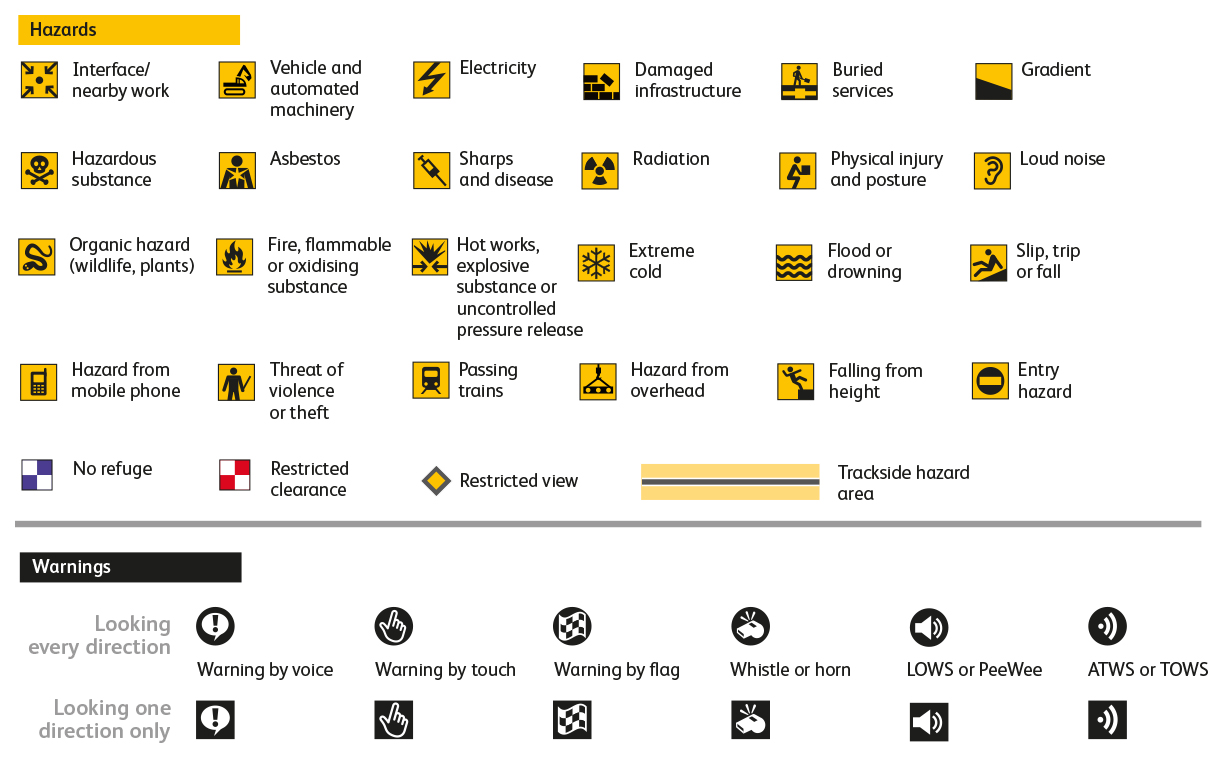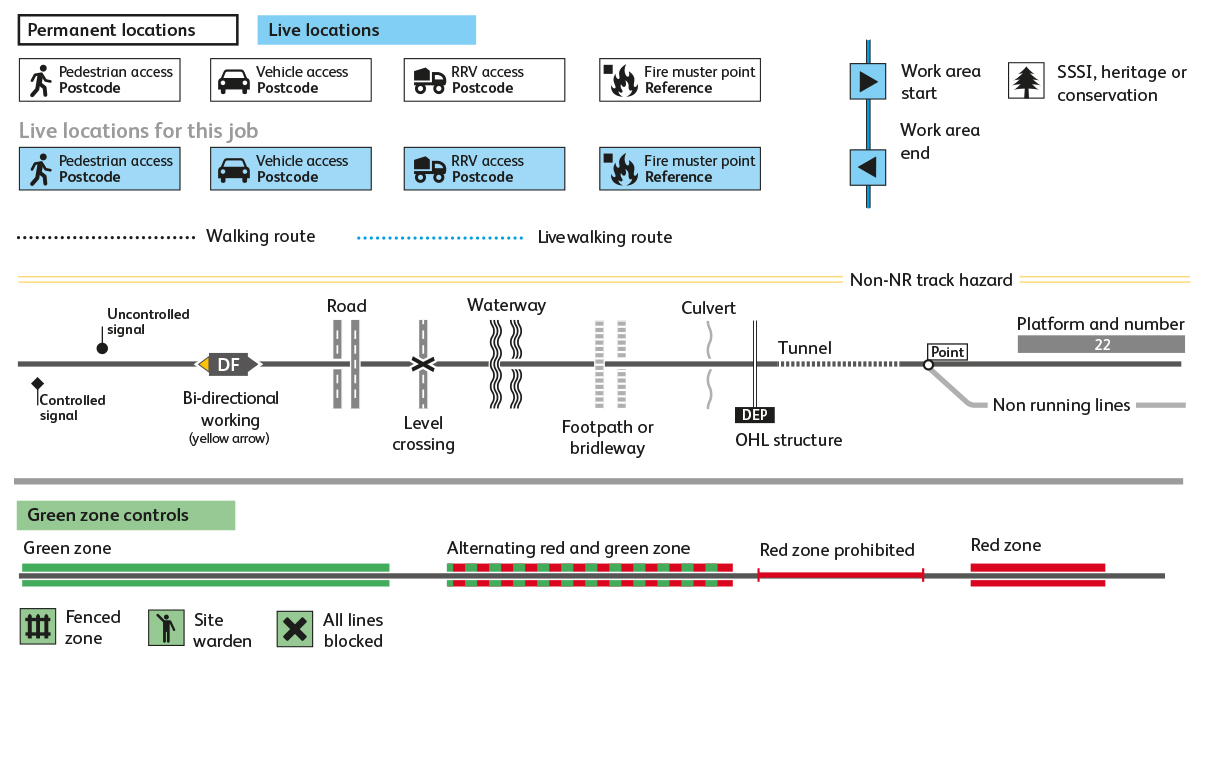 These simple symbols belie the amount of consultation and development involved in devising a visual language that conveyed at-a-glance safety-critical information to a workforce with lower than average reading skills. I project managed the production of interim interactive maps, sourcing and sub-contracting a programmer in order to test the visual language in the field.
---
e-Permitting information flow and design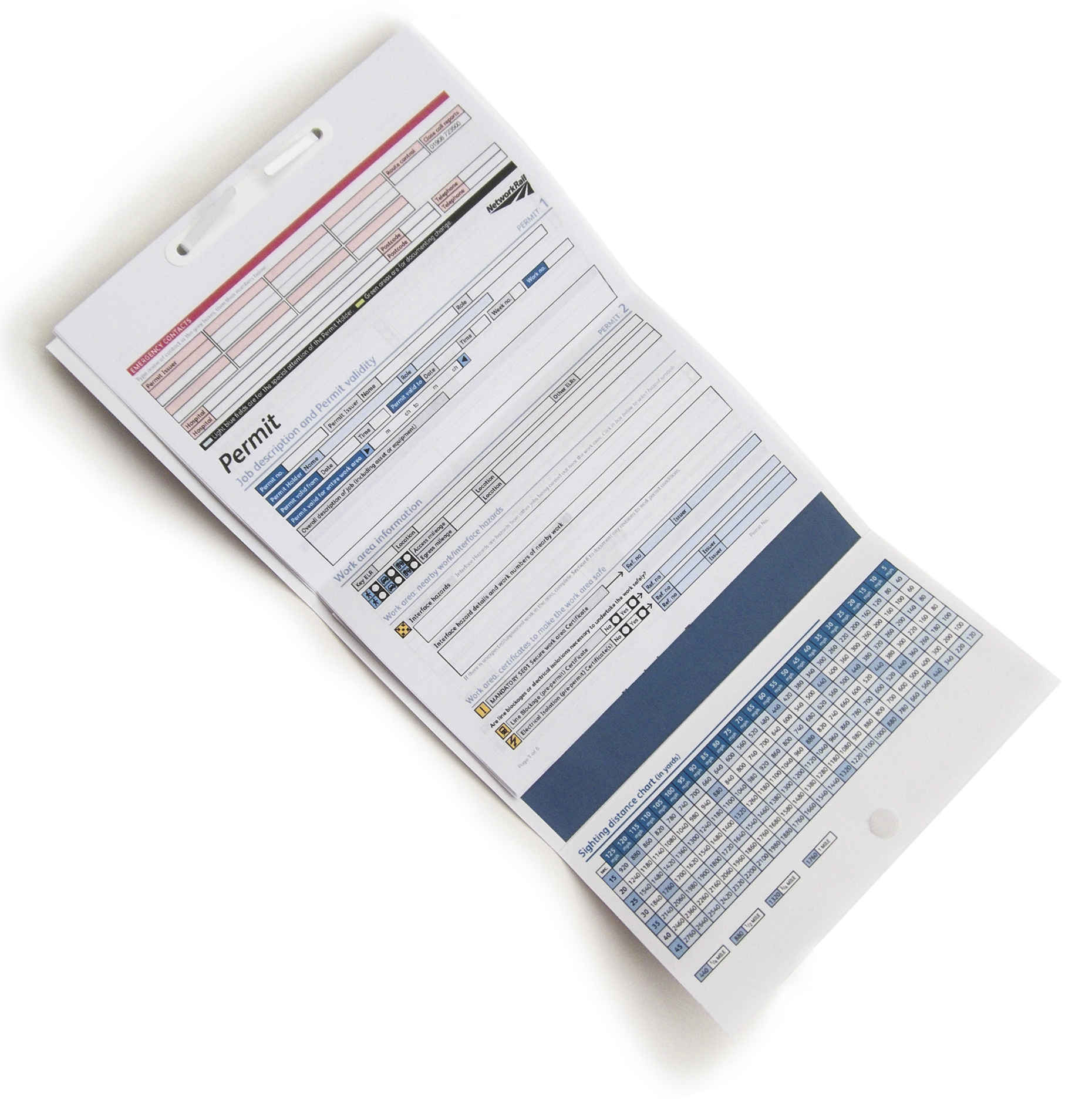 The design of both the visual language and the permitting paperwork developed through many iterations. Long consultations with risk management consultants, internal experts and trackside staff allowed me to understand the processes, risks and current safety measure; staff opinion, grievances, annoyances and preferences also helped shape the design and flow of the final materials.
---
Network Rail presentations for further project funding
The research I did as part of the ERP Delivery and Management Team (see my pyramid diagram) in conjunction with Risk Management Consultants represented a change in the working culture within Network Rail. Development of the new Control of Work processes for the railway industry neccessitated gaining approval from senior management as the project progressed. The presentation materials helped clarify complex processes and structures, aiding stakeholder buy-in at key stage meetings and wider consultation panels, to release next-stage funding and strengthen management support.
---
Project overview diagram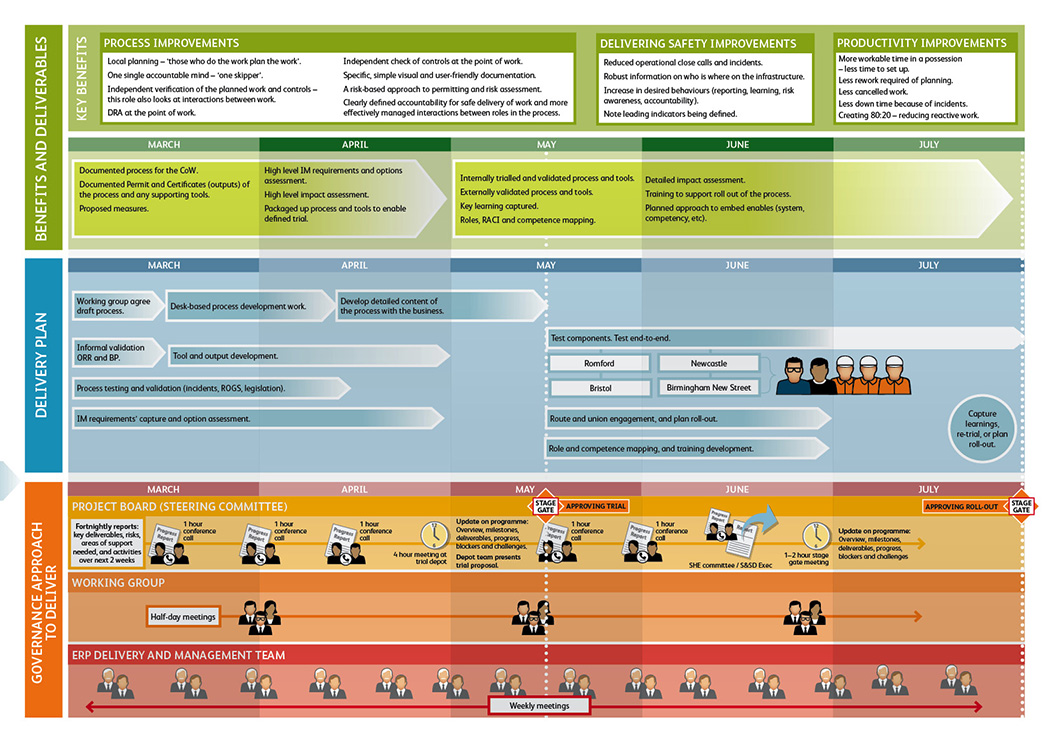 ---
New process plan visualisation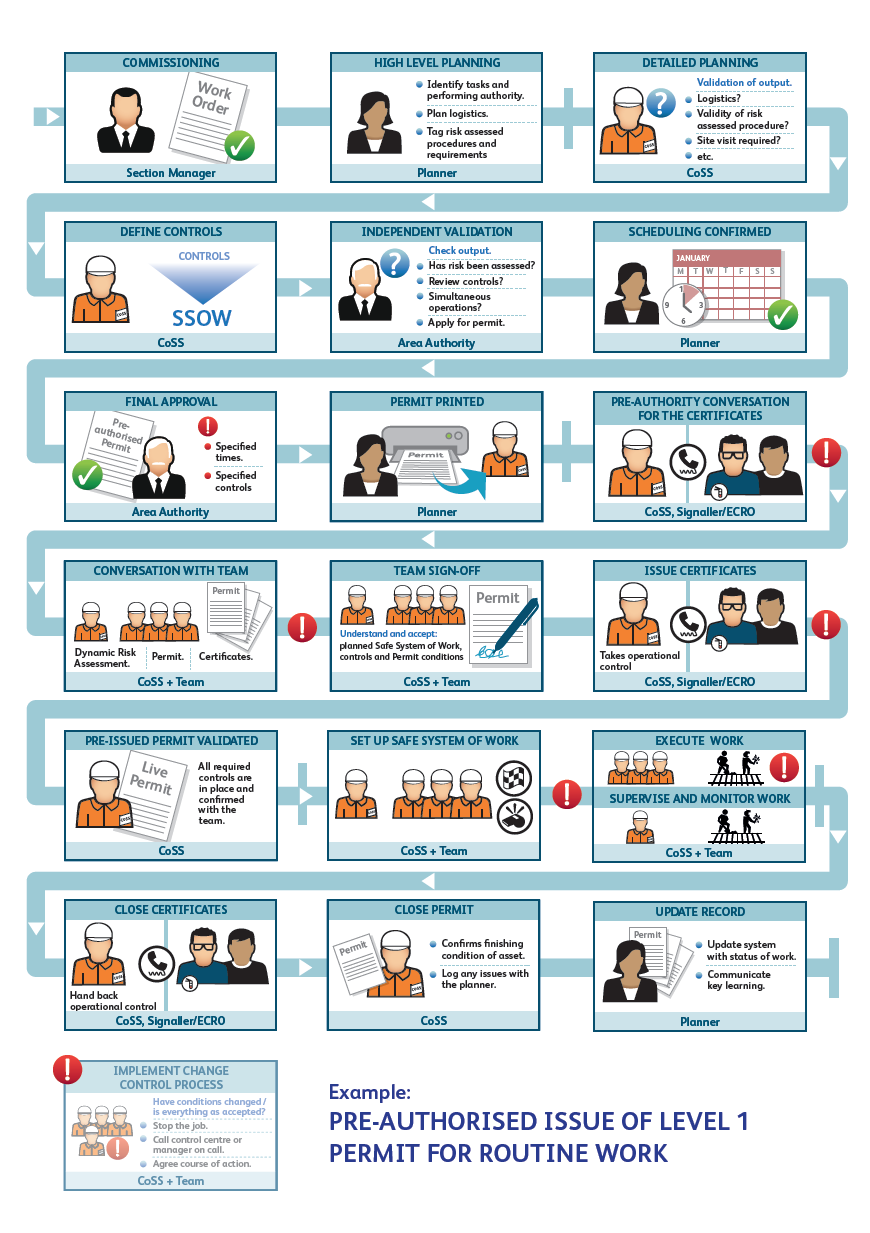 ---
Visualisation of new roles and responsibilities within the safe stystem of work programme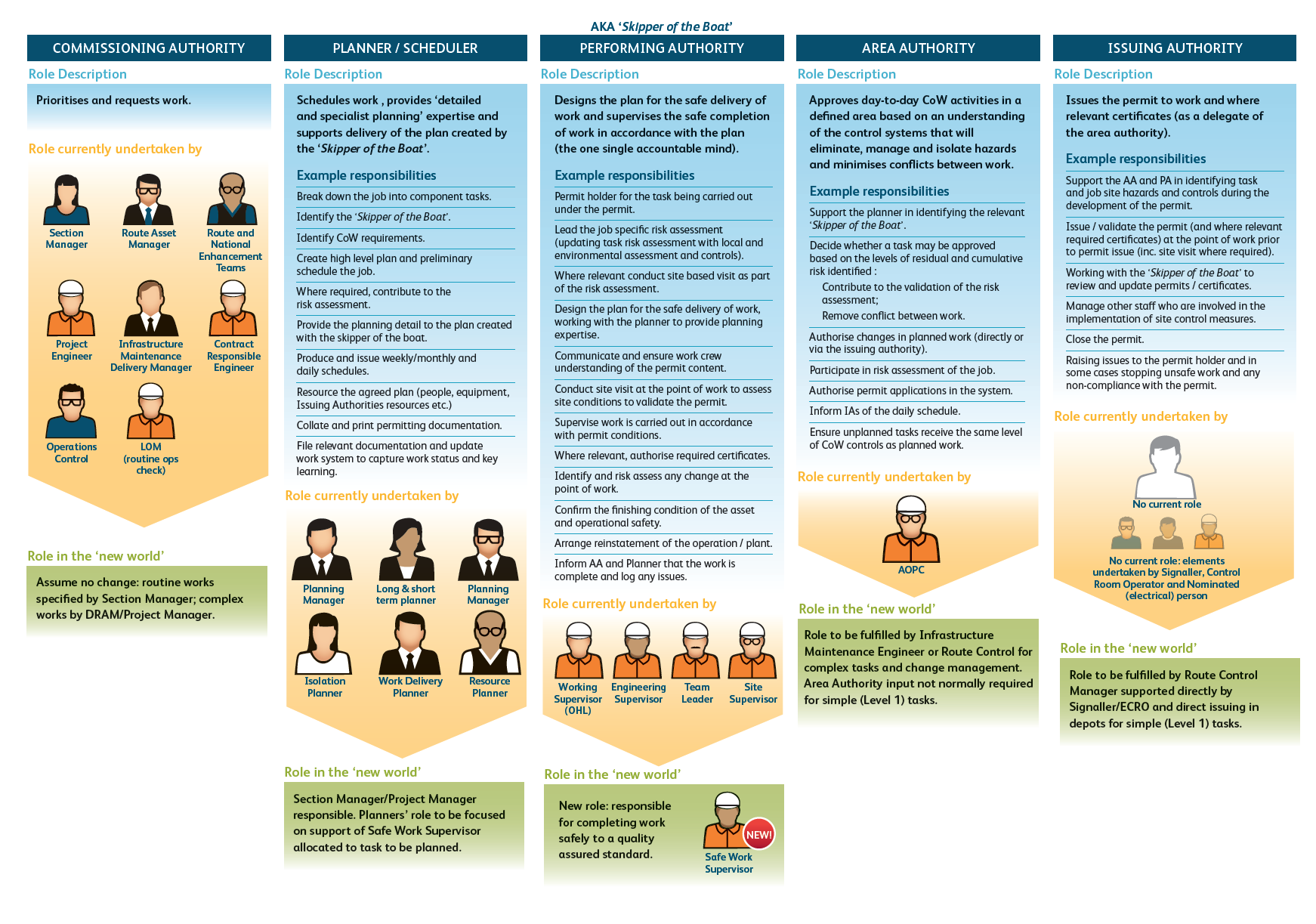 ---
I wrote interim reports during the project as well as a final report to aid the next stage of the project – creating the electronic system to integrate control-of-work processes.
---
Network Rail: national rail safety project identity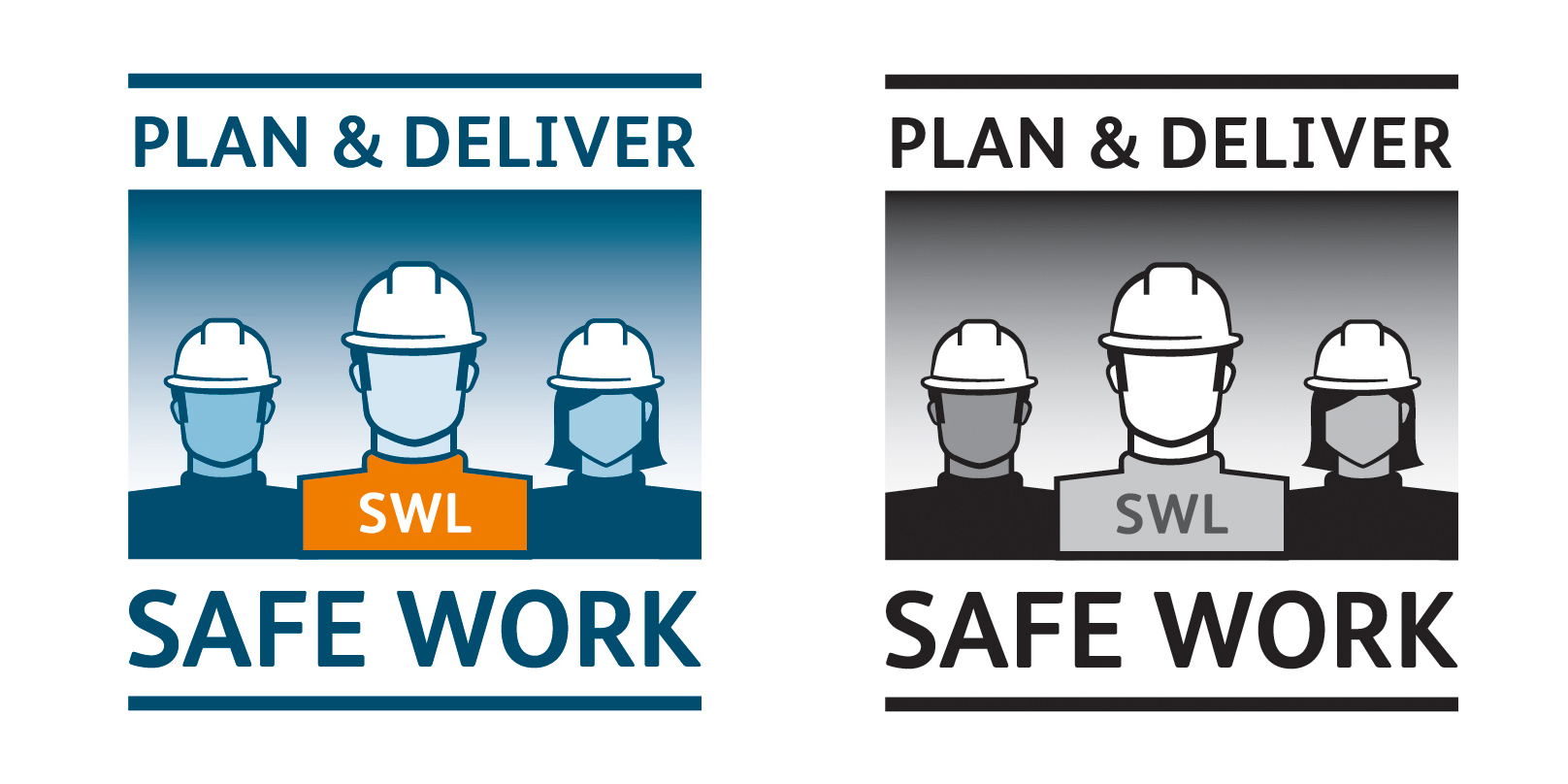 A last stage to Network Rail's multi-million pound safety initiative was to design a logo to 'brand' the project as it was revealed to an industry audience.
---
Network Rail safety initiative publicity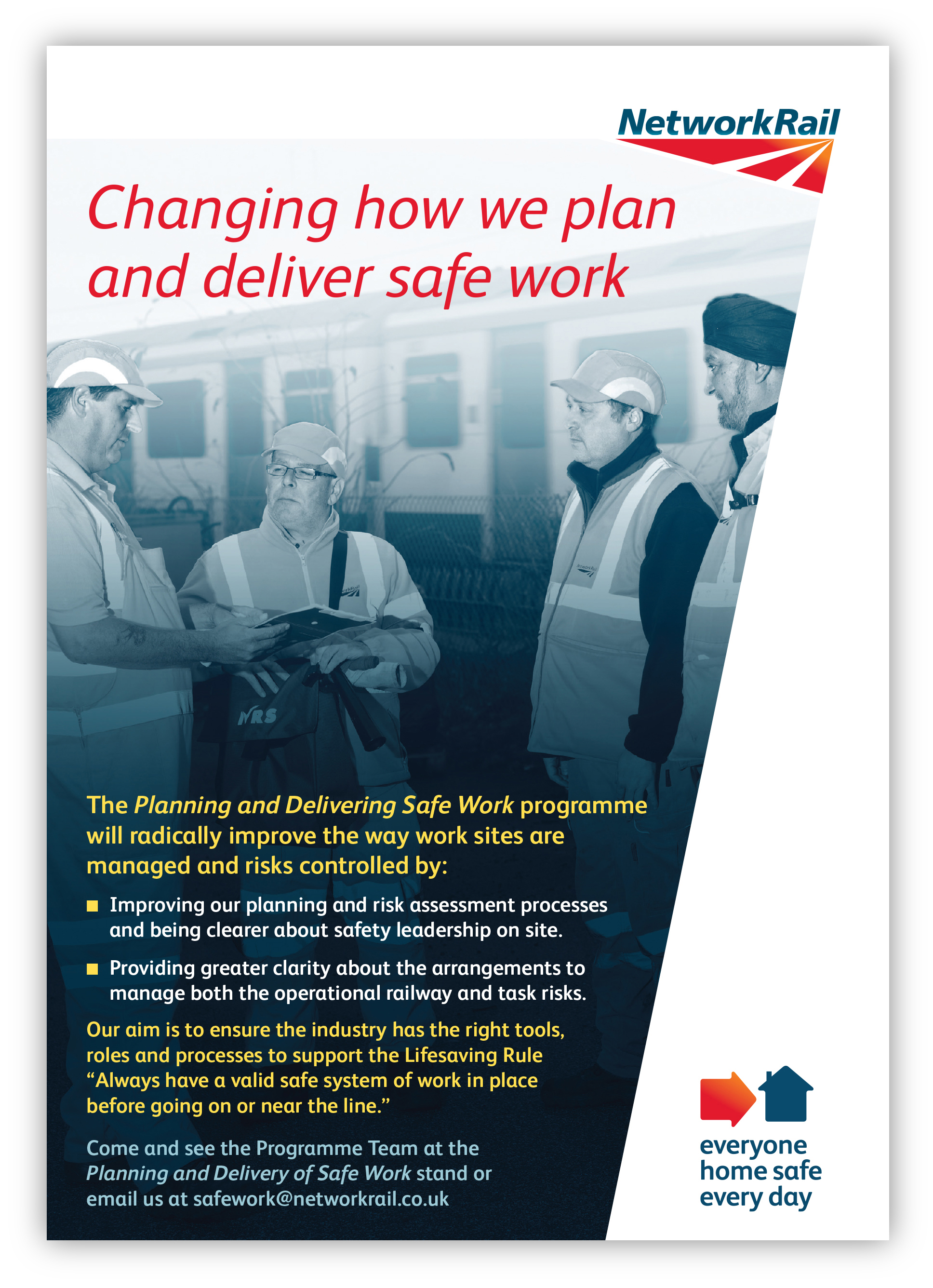 Development of branding and publicity materials for the safety initiative, including staff leaflets, exhibition materials and press adverts for industry publications.
"Kate, I think this is brilliant. Thank you."

Martin Frobisher, Programme Director – Planning & Delivering Safe Work