---
Entertaining Swindon exhibition theme and design
Created from old photographs and ephemera the exhibition focused on non-professional performers from 1955 when The Empire Theatre closed to the opening of the Link Centre's arts suite in 1985. A thirty year period that ended thirty years ago. Central to the exhibition, which had the goal of attracting 'people who don't normally visit the museum', were the community connections.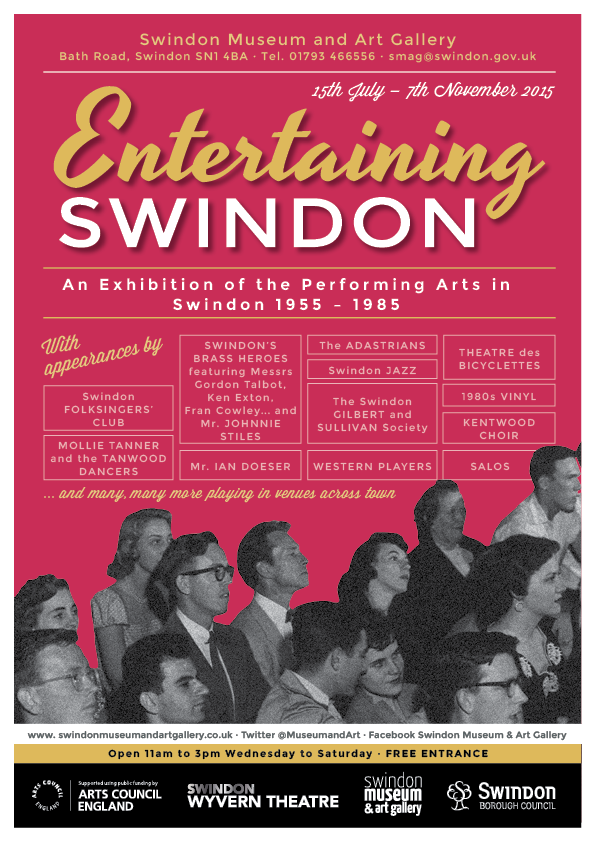 ---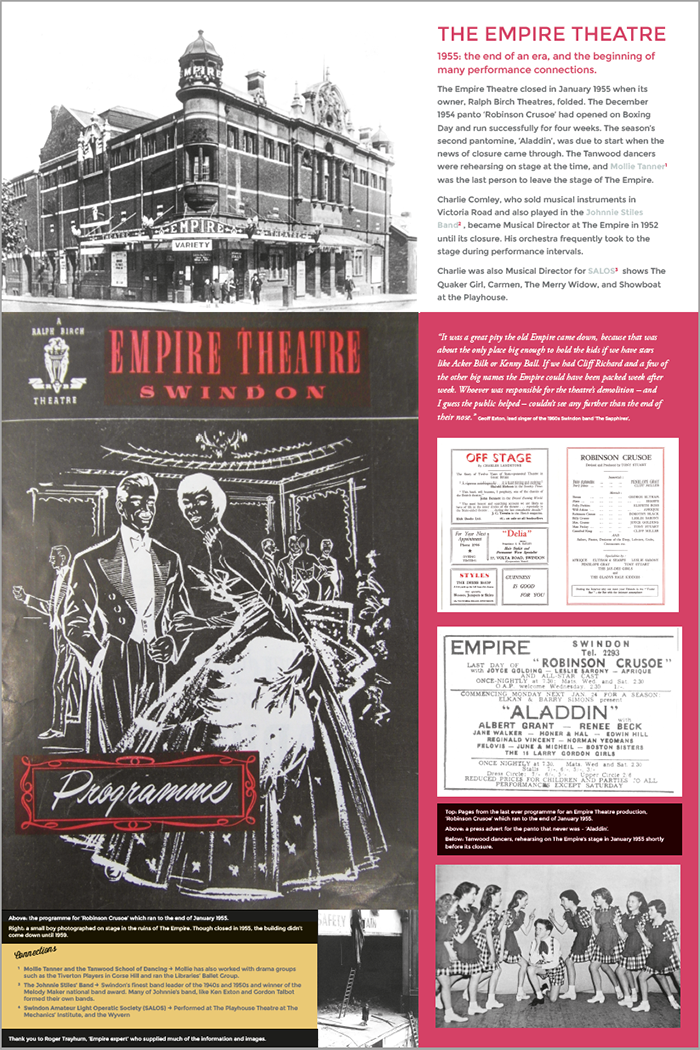 ---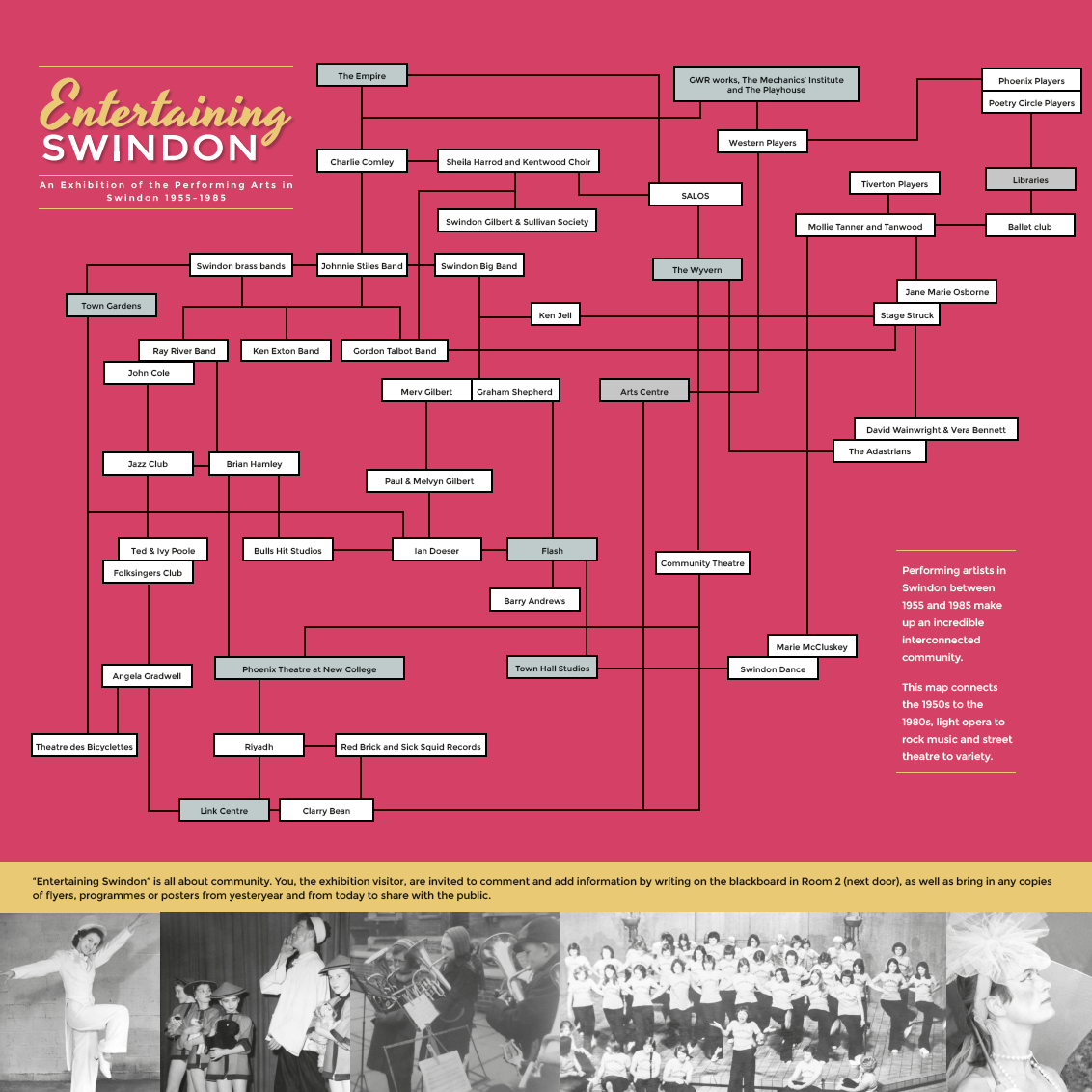 ---
---
Entertaining Swindon exhibition launch
All contributors were invited to the launch. For many of the elderly performers the exhibition had the feel of a 'swan song' and my feeling of responsibility to get it right for them grew as I got to know more about their histories.
The exhibition was featured in the local press the week before the launch after I contacted, as was interviewed by local journalist Barry Leighton, who also loaned a Swindon-made album for the exhibition.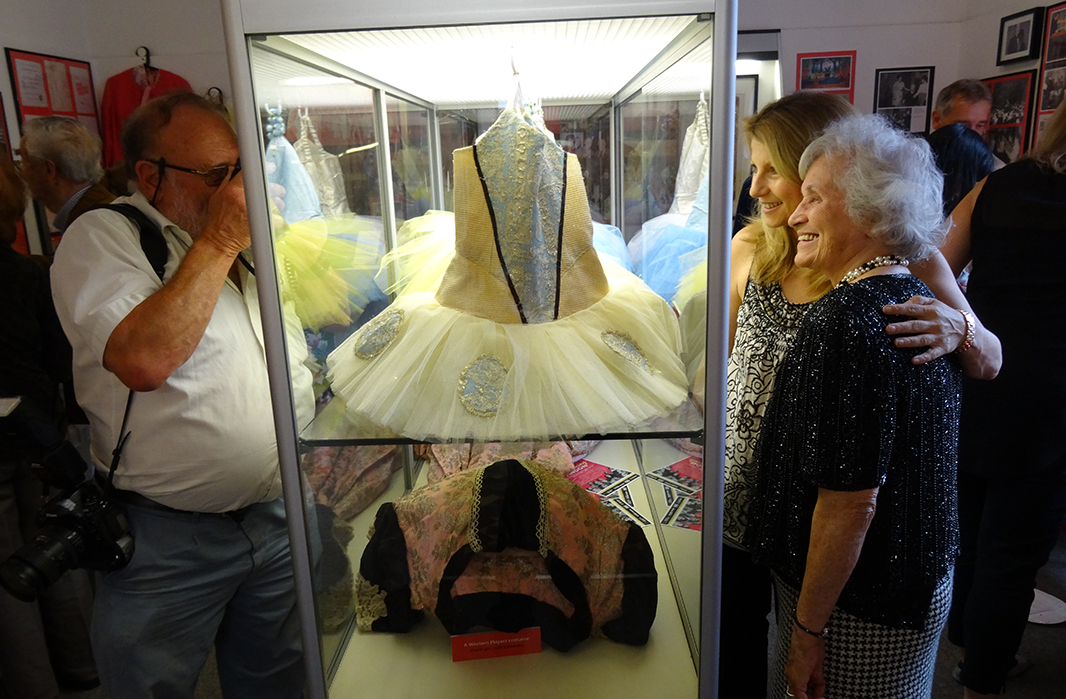 Mollie Tanner, 'grande dame' of Swindon's entertainers with her daughter Pollyann (who now directs the Tanwood School her mother founded in the 1940s) posing for the press by a display of their tutus.
---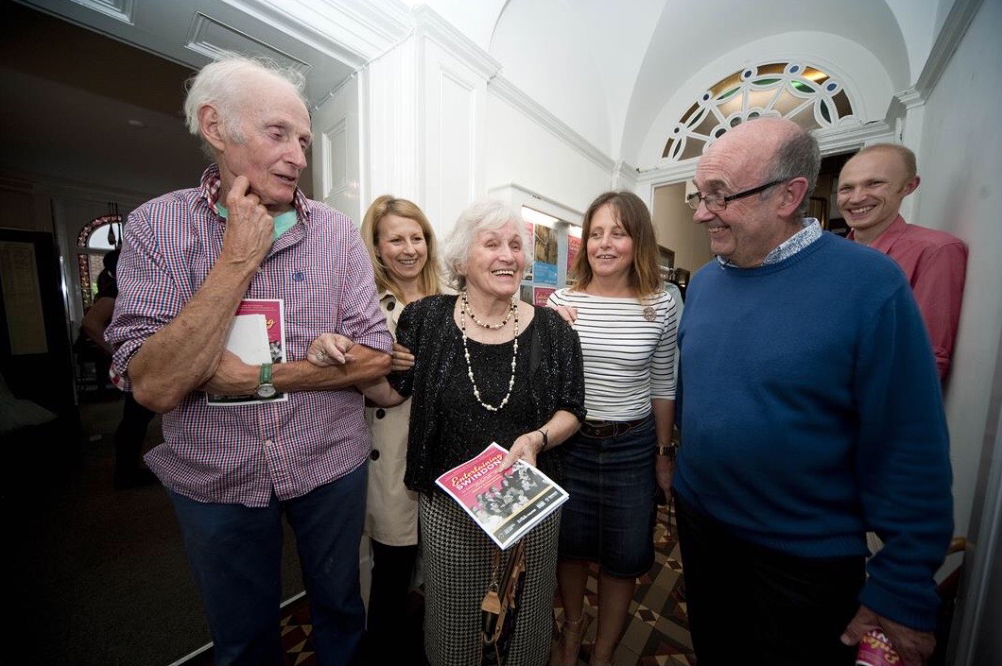 I was deteremined that the exhibition reflected the 'traditional' type of permormance groups such as the Tanwood School of Dancing as well as the 'alternative' performance such as Rob Stredder's 'Theatre des Bicyclettes'. Pictured here for the press photo call are Rob, Pollyann and Mollie Tanner, my good self, Roger Trayhurn (fromer librarian and co-author of a book on The Empire Theatre) and SM&AG's Community Engagement Officer, Jon Ratcliffe.
---
Entertaining Swindon exhibition curation
The exhibition included displays of costumes, programmes, posters, music scores and albums, and theatre props. There were costumes for children to try one and a mirror for them to admire themselves, and a blackboard for visitors to write comments and leave feedback. The idea was that SM&AG would regularly photograph the 'feedback blackboard' and post on social media to keep interest going throughout the duration of the exhibition.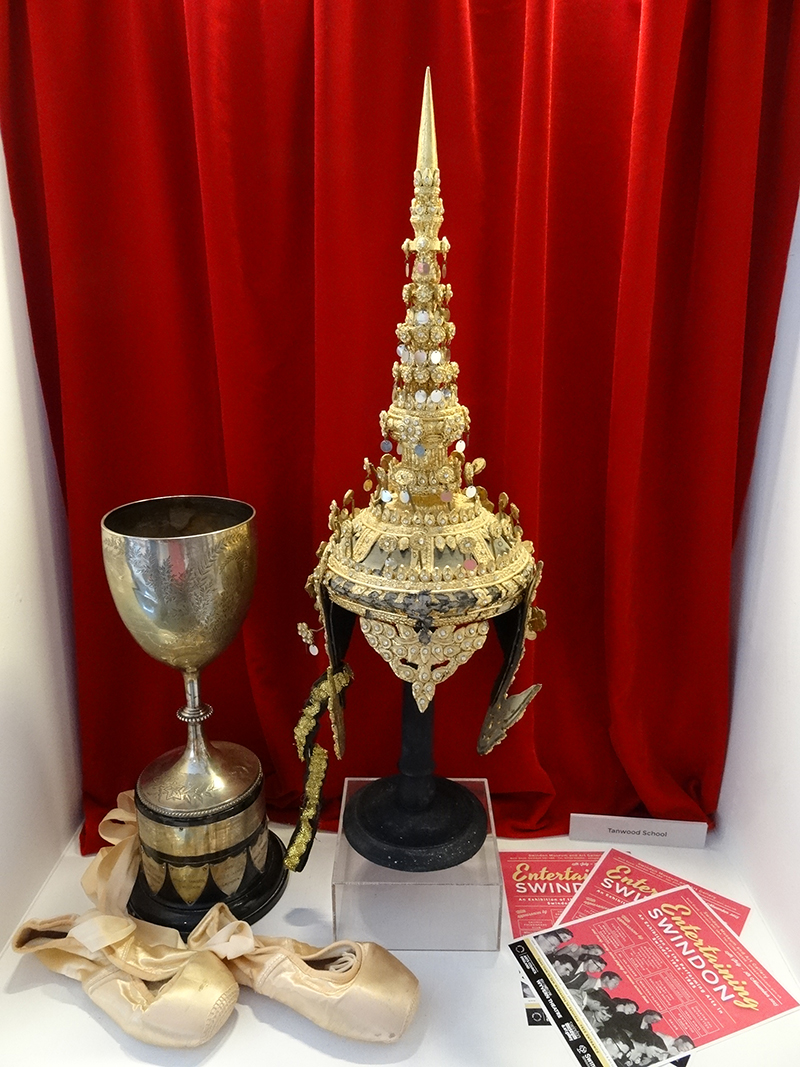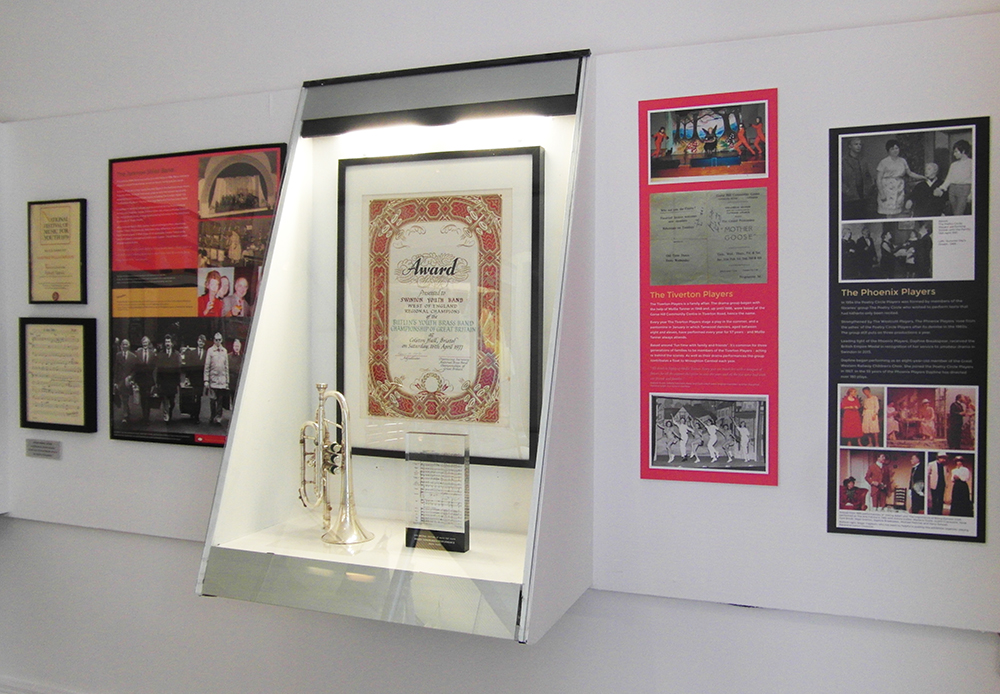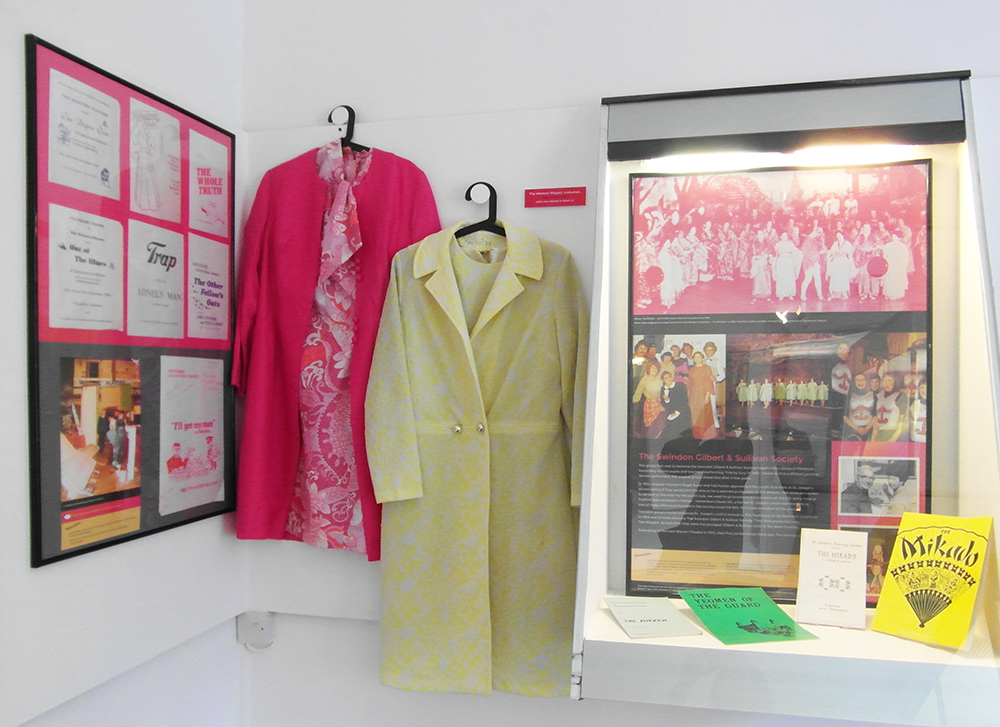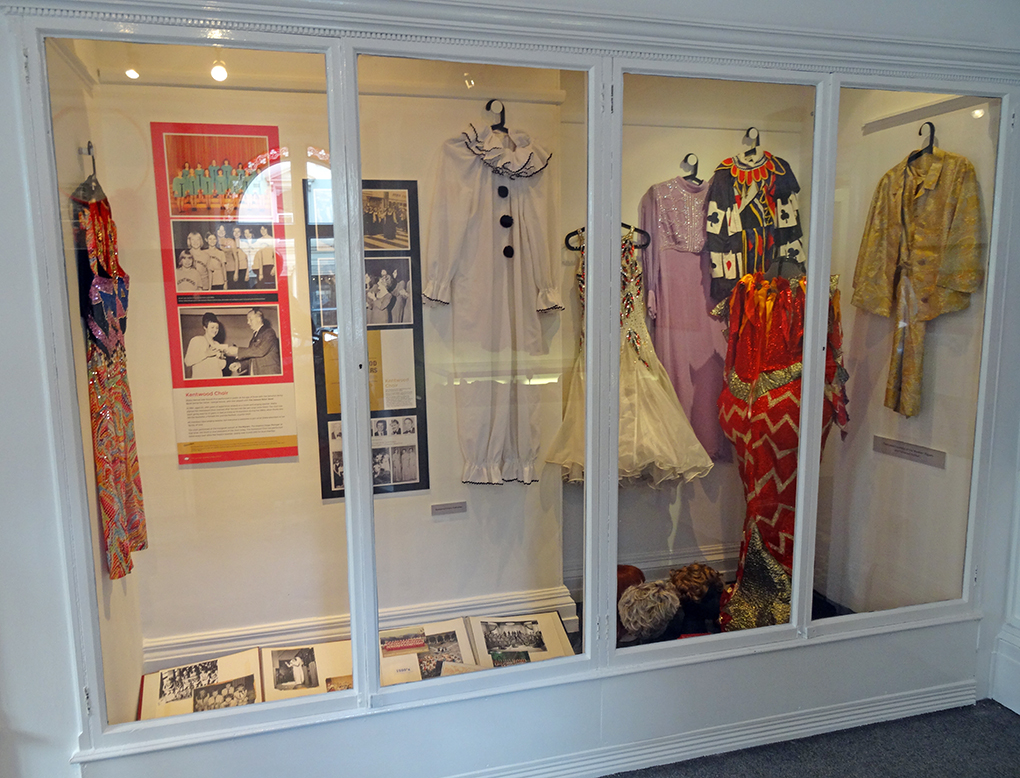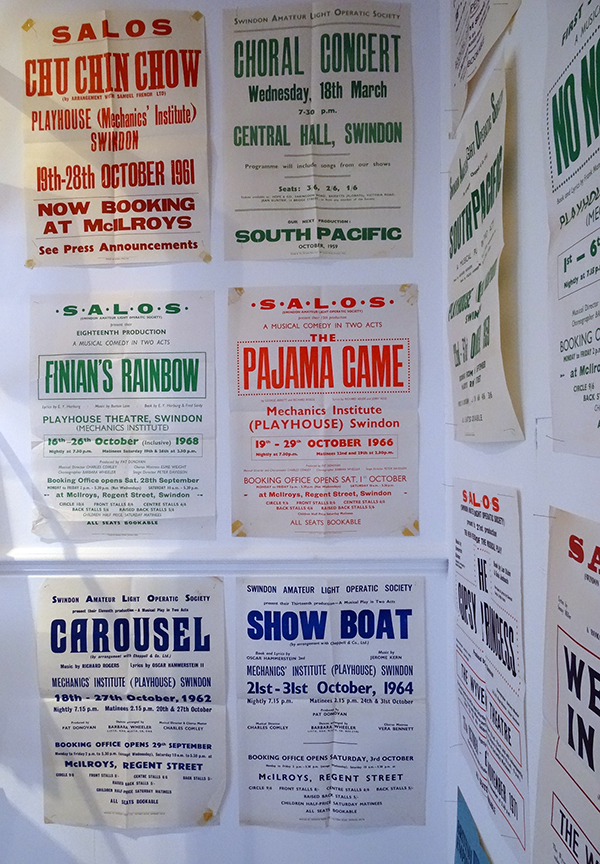 ---
Entertaining Swindon feedback and social media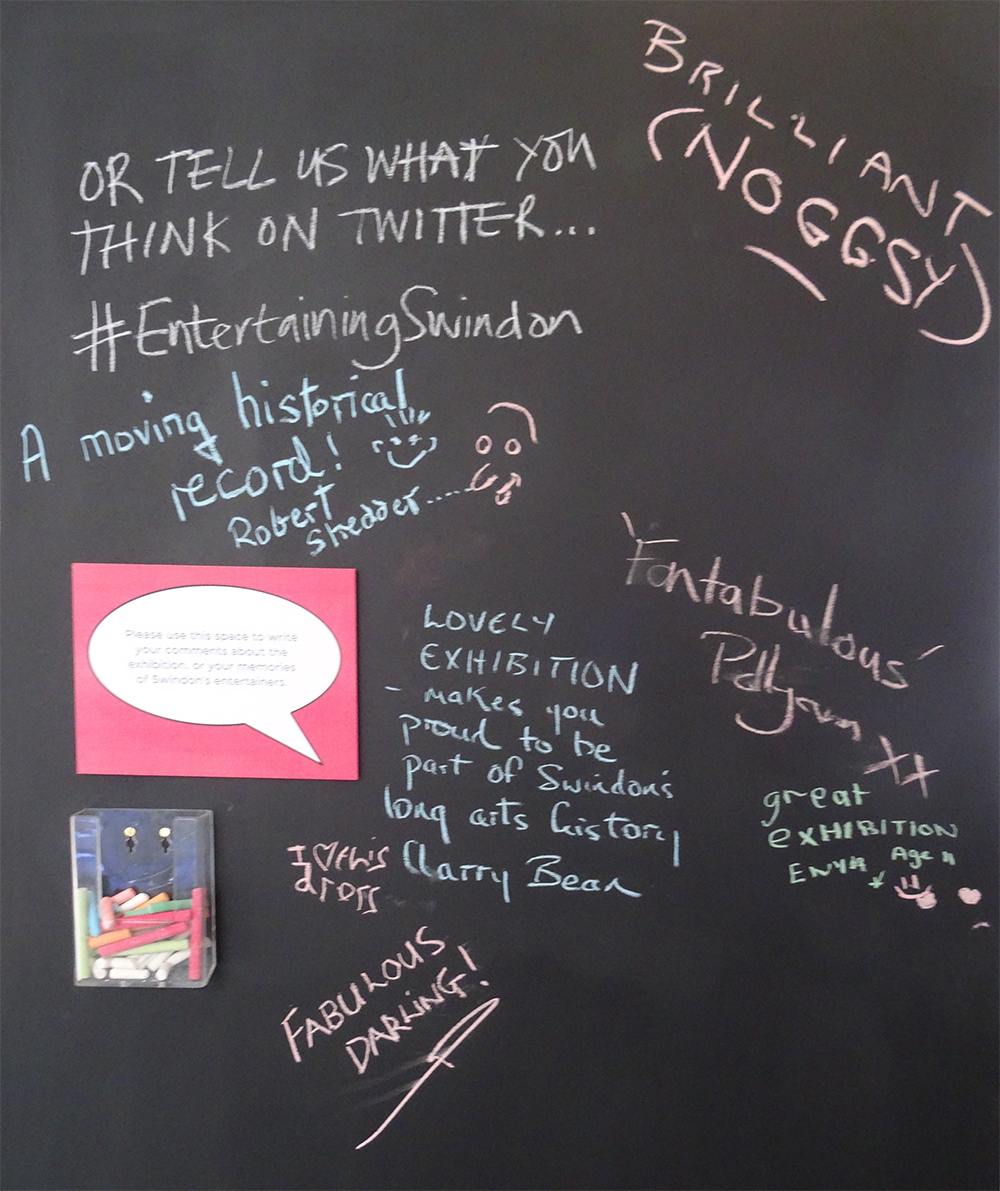 Feedback and comments board
---