---
ToyGuard identity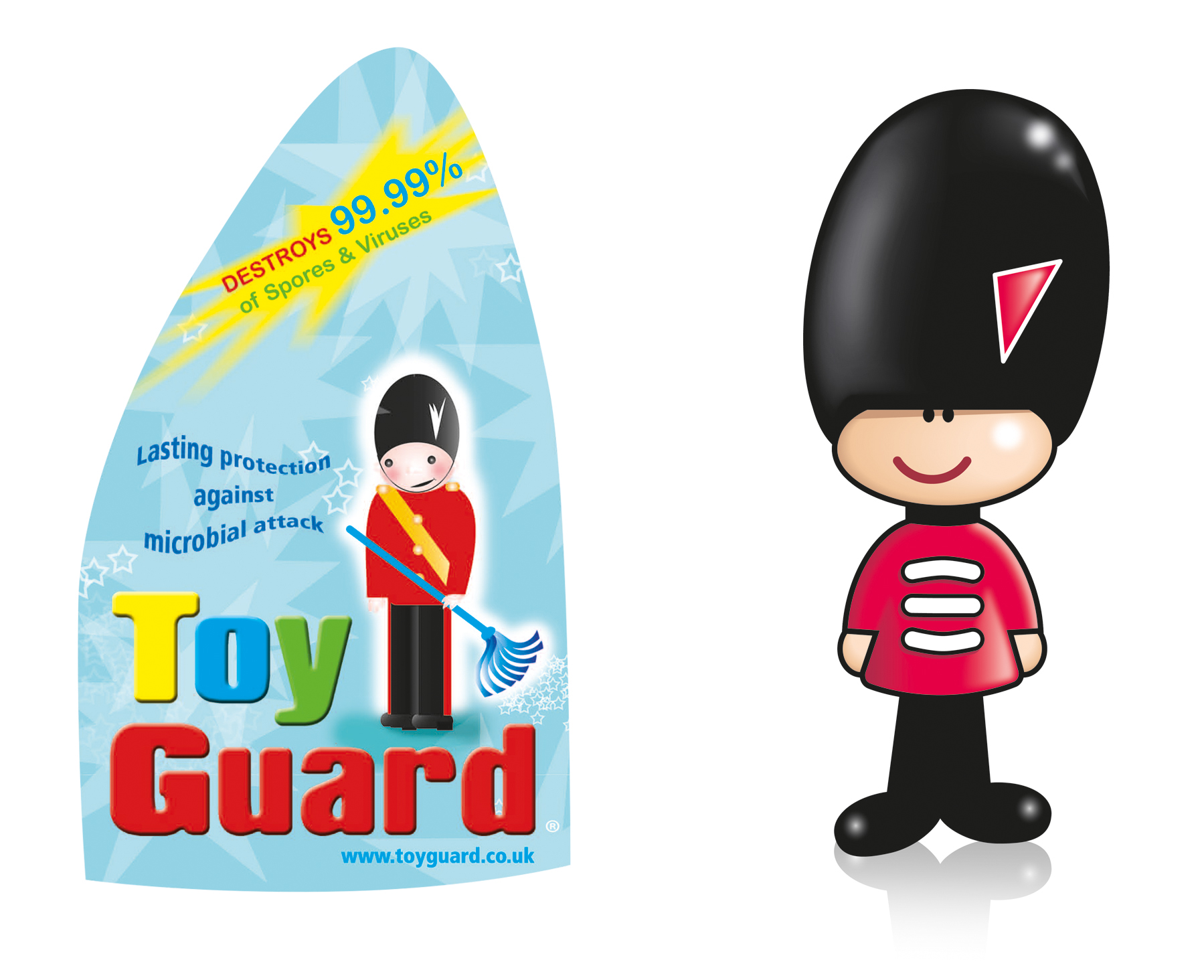 Developing the company's already trademarked guardsman device heralded a long relationship with ToyGuard.
The image on the left is another designer's first stab at creating the guardsman. He was a bit creepy.
---
ToyGuard stationery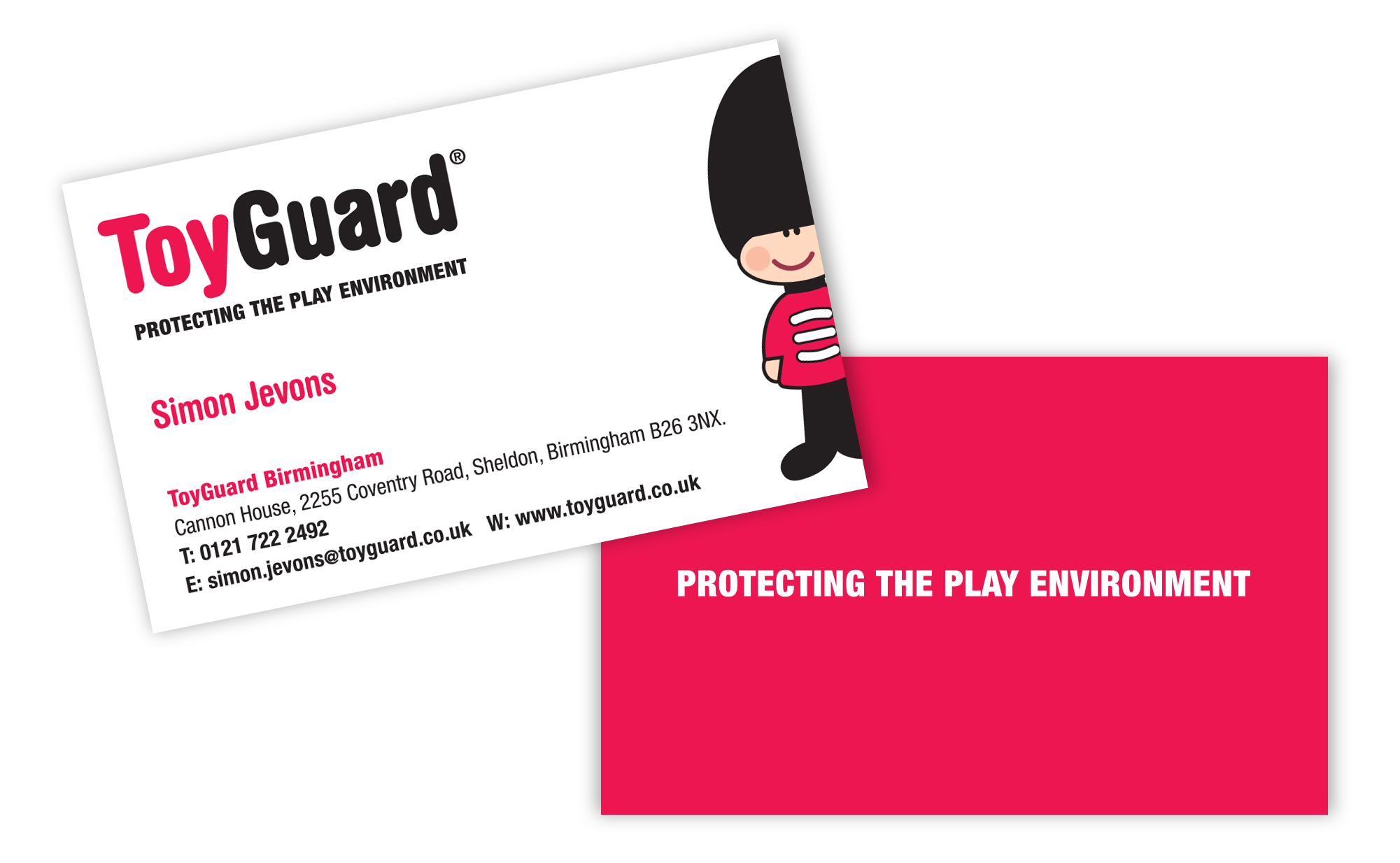 ---
ToyGuard packaging: product labels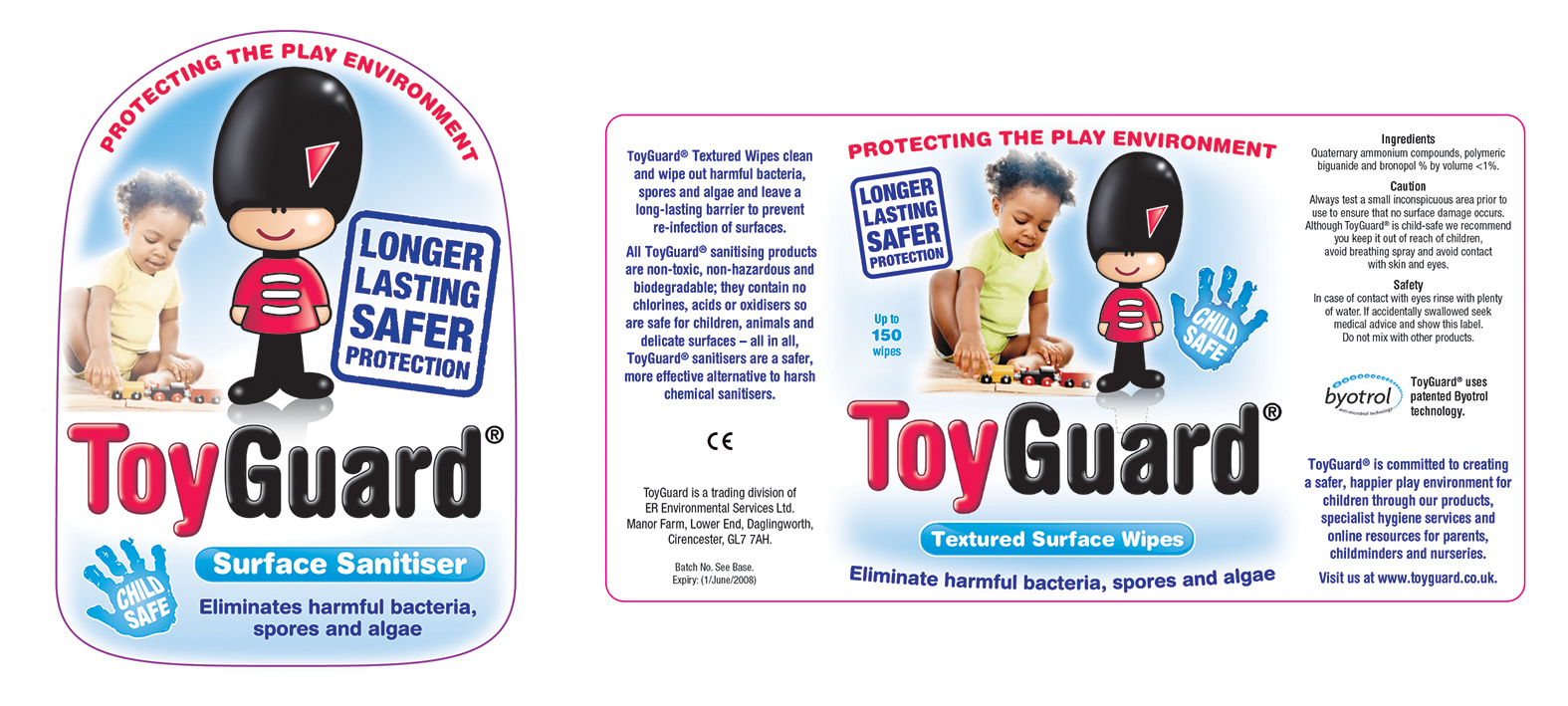 Label design for (left) liquid spray surface sanitiser and, (right) wet wipes. Although the products were created for sale in ToyGuard's on-line shop, the brief was to design for a potential future of being stocked by supermarkets too.
---
ToyGuard marketing communications: posters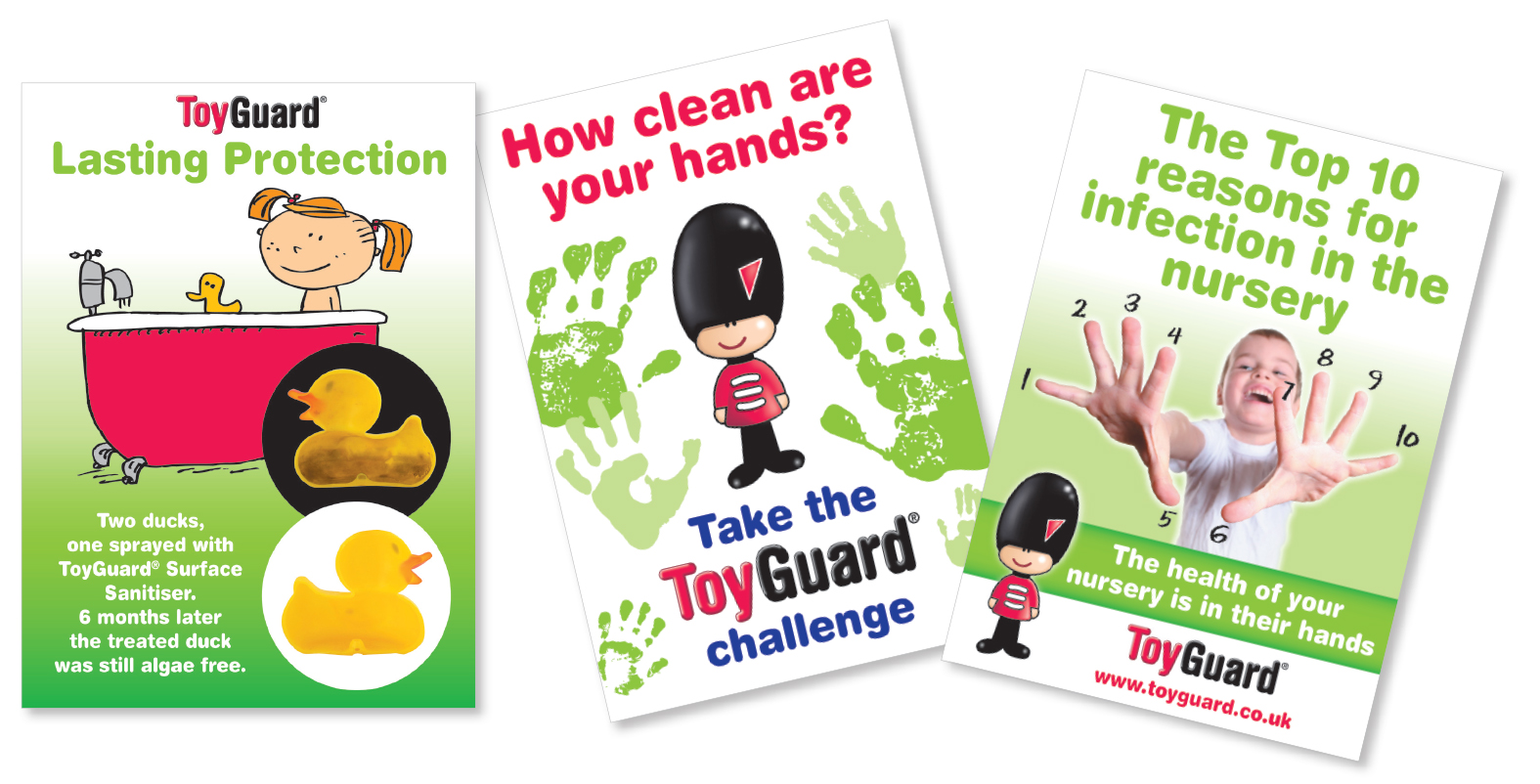 Posters for trade exhibitions and marketing initiatives.
---
Toyguard's stand at The Franchise Show, ExCeL, London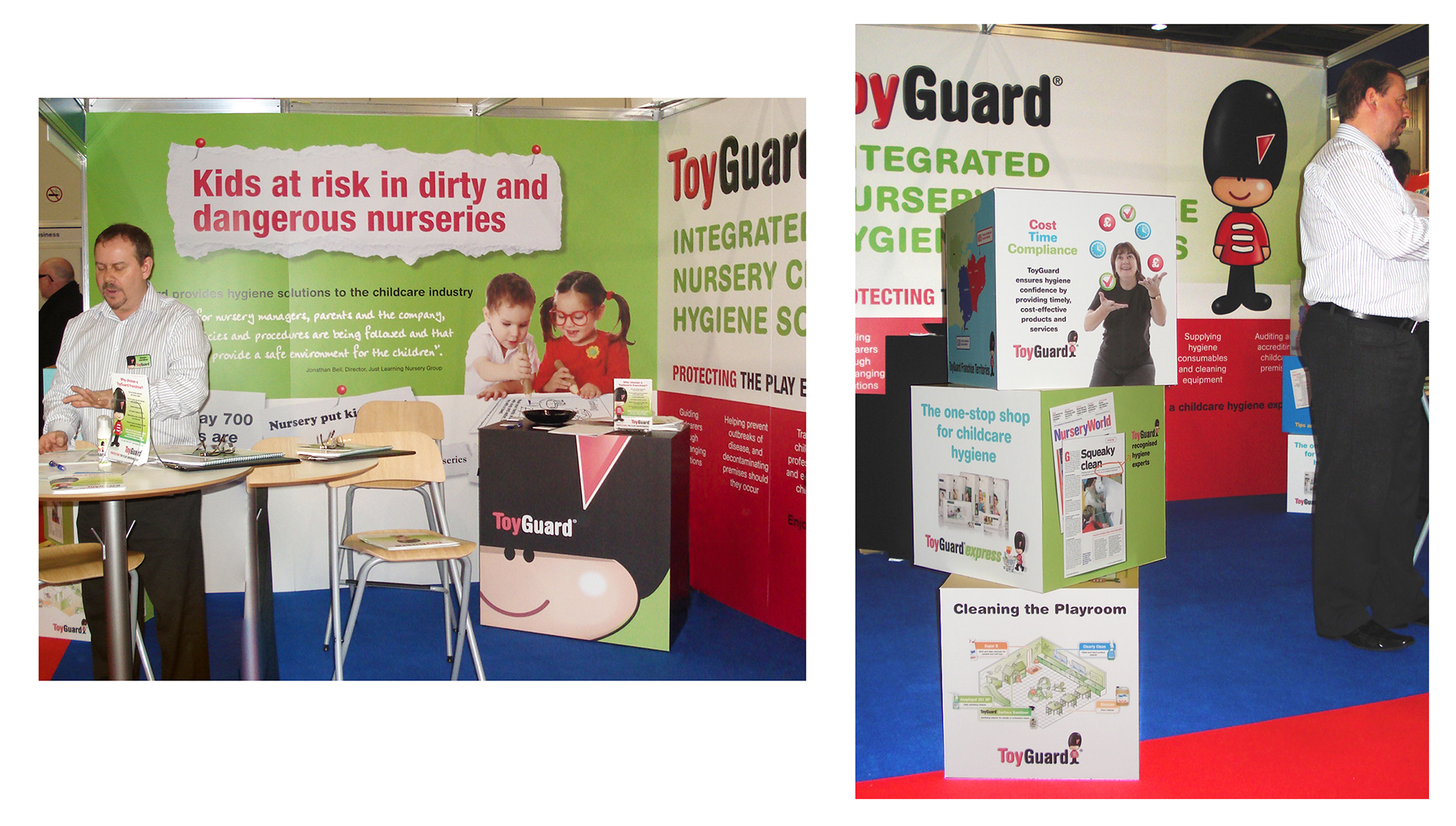 Designed to fit the arena's modular frame stand system. I sourced and liaised with the exhibition company that produced the graphic panels and 'information cubes'.
---
ToyGuard vehicle livery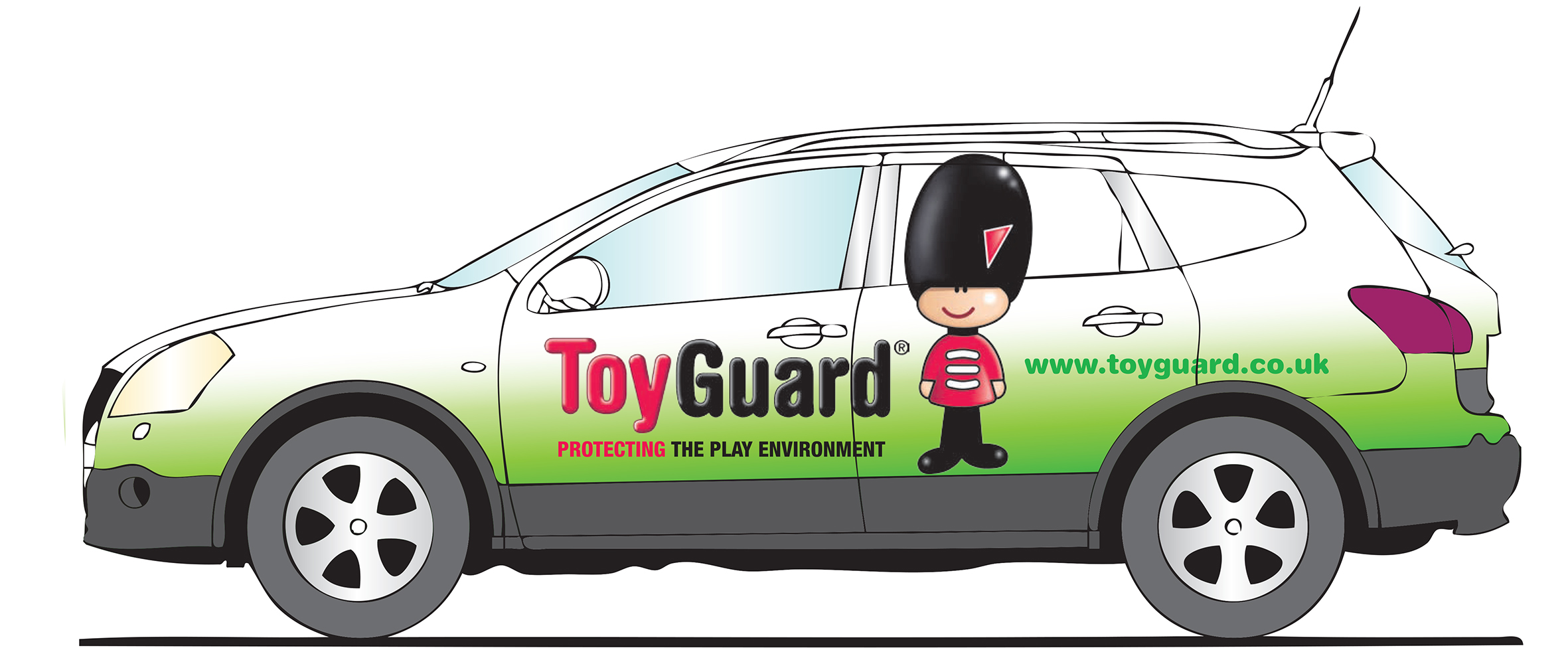 Draft layout for vehicle graphics. One example of the many applications of the ToyGuard identity,
---
ToyGuard marketing materials: franchise leaflet