---
GRASAC annual report
Donors look for honesty and transparency. An annual report doubles as a fundraising tool – engaging readers with visualised statistics to explain what the organisation does and why; what it has achieved; its plans and the challenges it faces.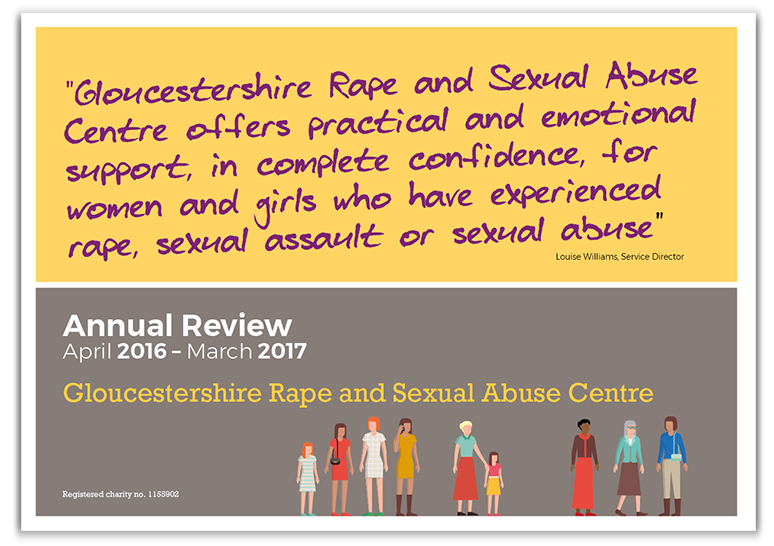 ---
GRASAC fundraising mailing
Created for a fundraising mailing, this information sheet has also been sent to interested parties to give an overview of the work done by Gloucestershire Rape and Sexual Abuse Centre. Kate selected the information from the charity's data, wrote the copy, designed the infographics, managed the print (and created, and delivered, the presentation).
Sent with a letter to 42 Lions, Rotary, Round Table and Freemason's groups in Gloucestershire – 11 by email and 32 by post at a cost of £28* (print and postage);
Raised £1,300 (to 27 February 2017), a return of 1:46; solicited invitation to give a talk (resulting in £500 donation).
Solicited invitation apply for £2,000 funding  from Gloucestershire Freemasons – result unknown.
Response rate: 19%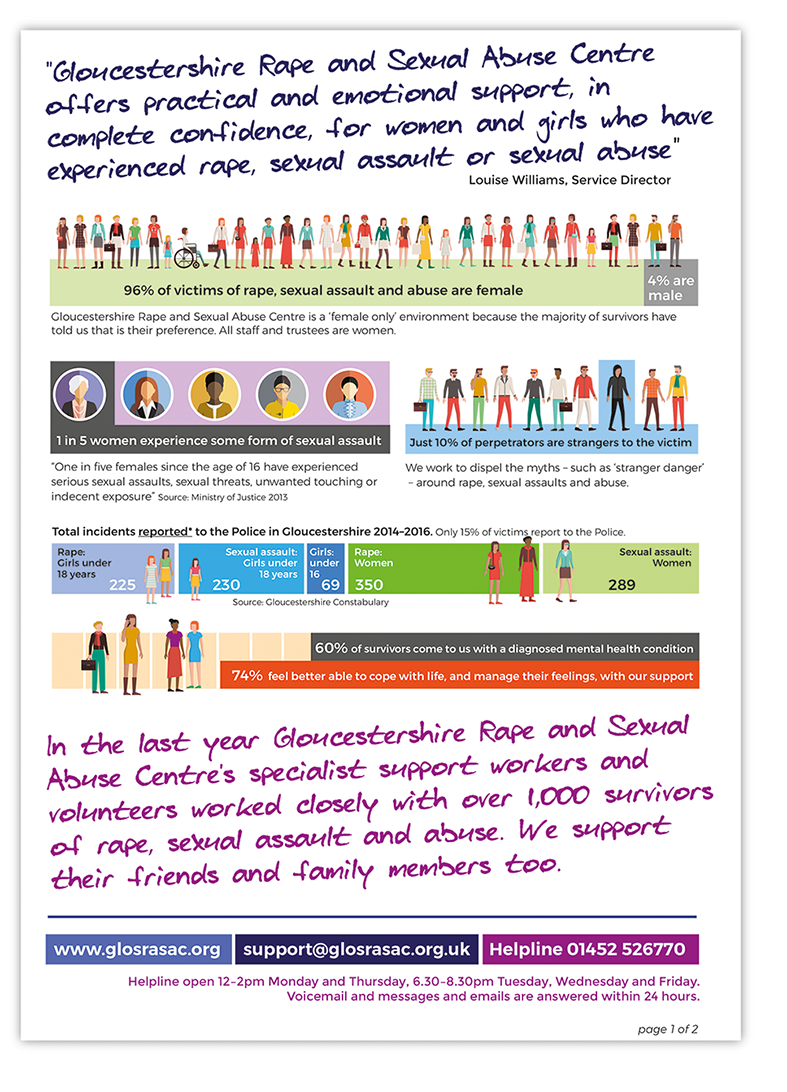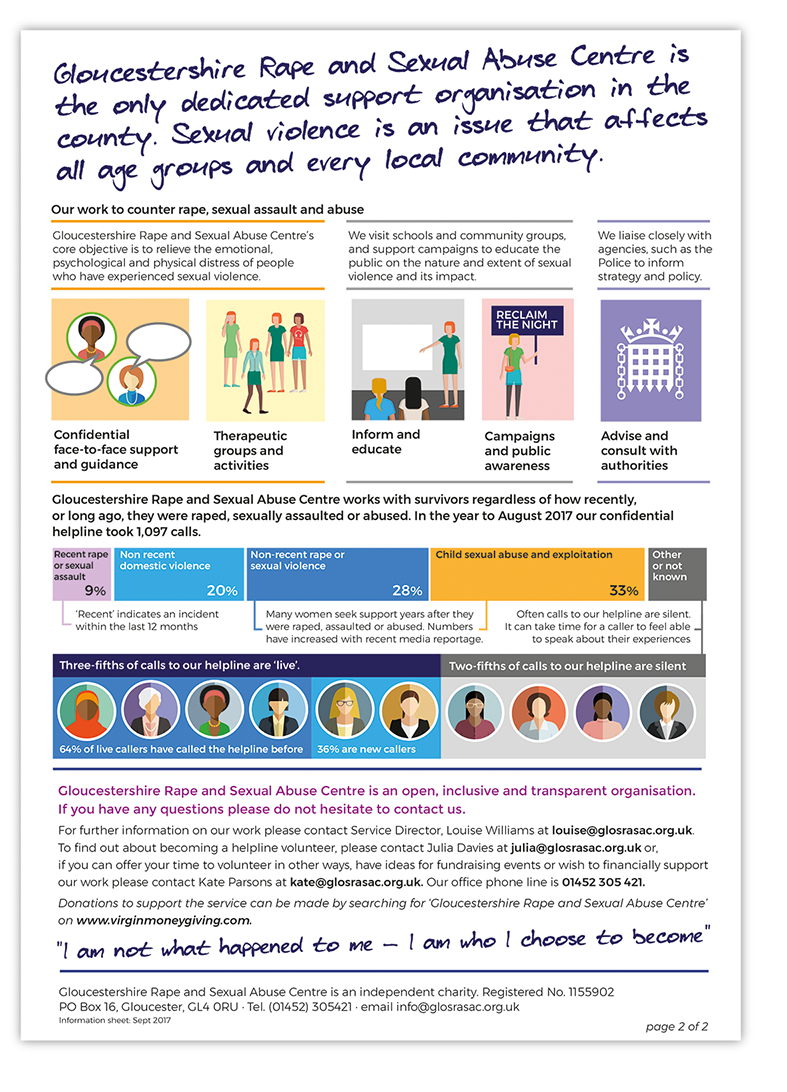 *cost for this mailing. Additional copies of this dual-use leaflet were printed for volunteers, existing contacts etc at a total cost of £80.