---
Puff: children's character design and illustration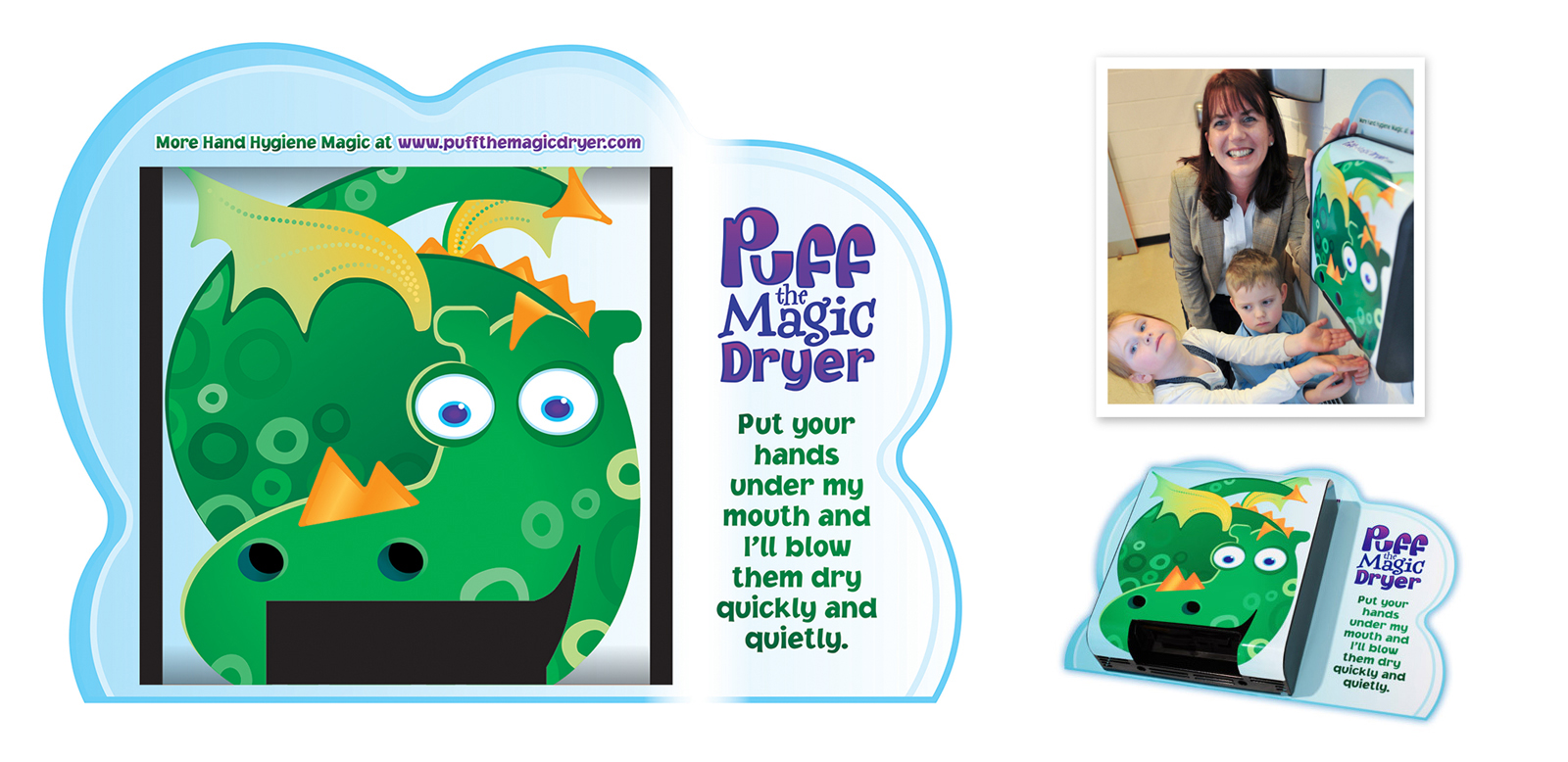 The Puff the Dragon character was designed to fit the confines of the hand-dryer so that his mouth blew out warm air. The product is shipped with a graphic backboard to be fixed to the washroom wall, posters and stickers – all devised to encourage children to wash and dry their hands hygienically.
---
Puff washroom graphics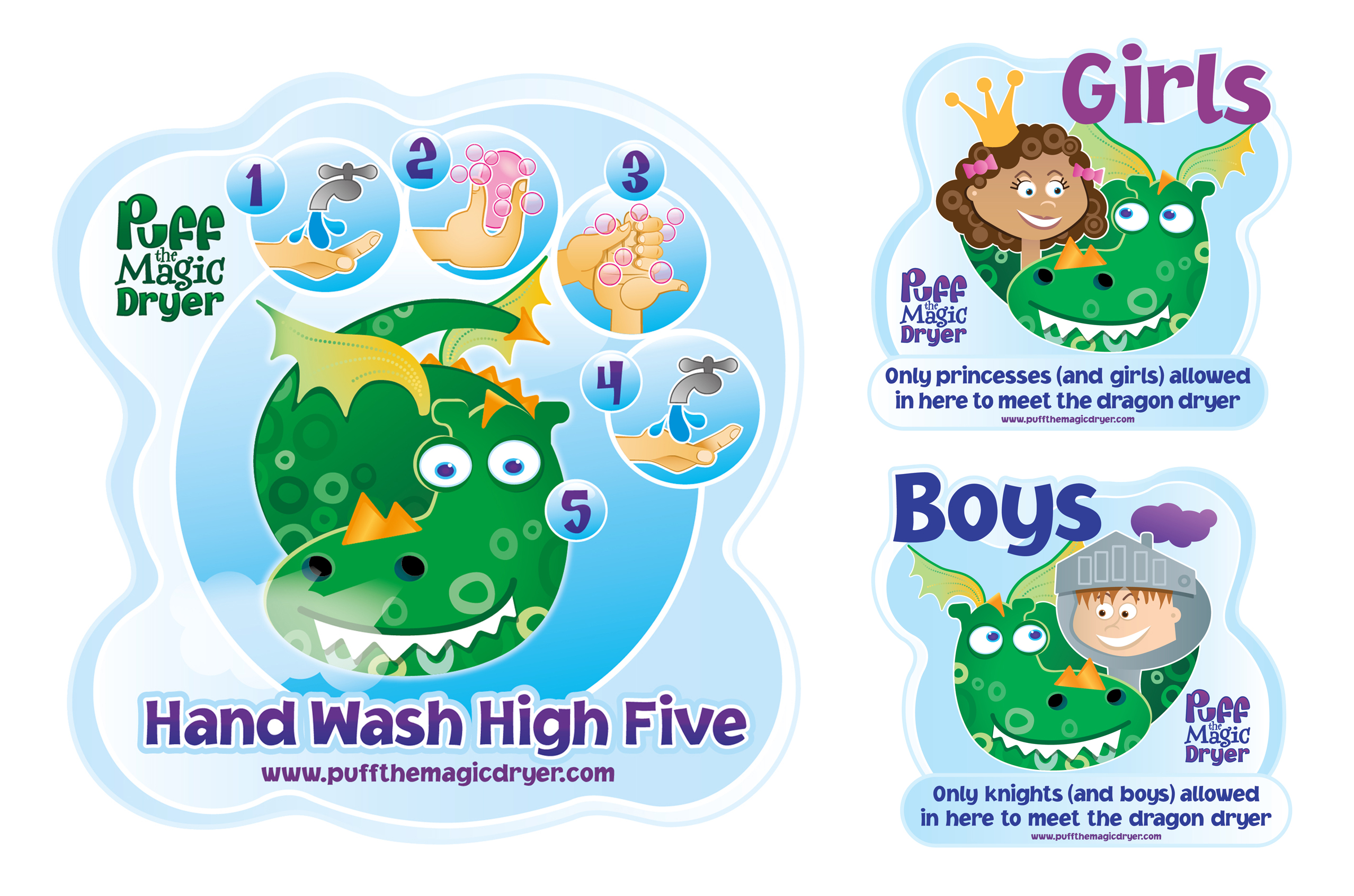 Each hand-dryer is sold with posters, stickers and washroom door signage aimed at encouraging children to wash and dry their hands properly. 
---
Puff the Magic Dryer website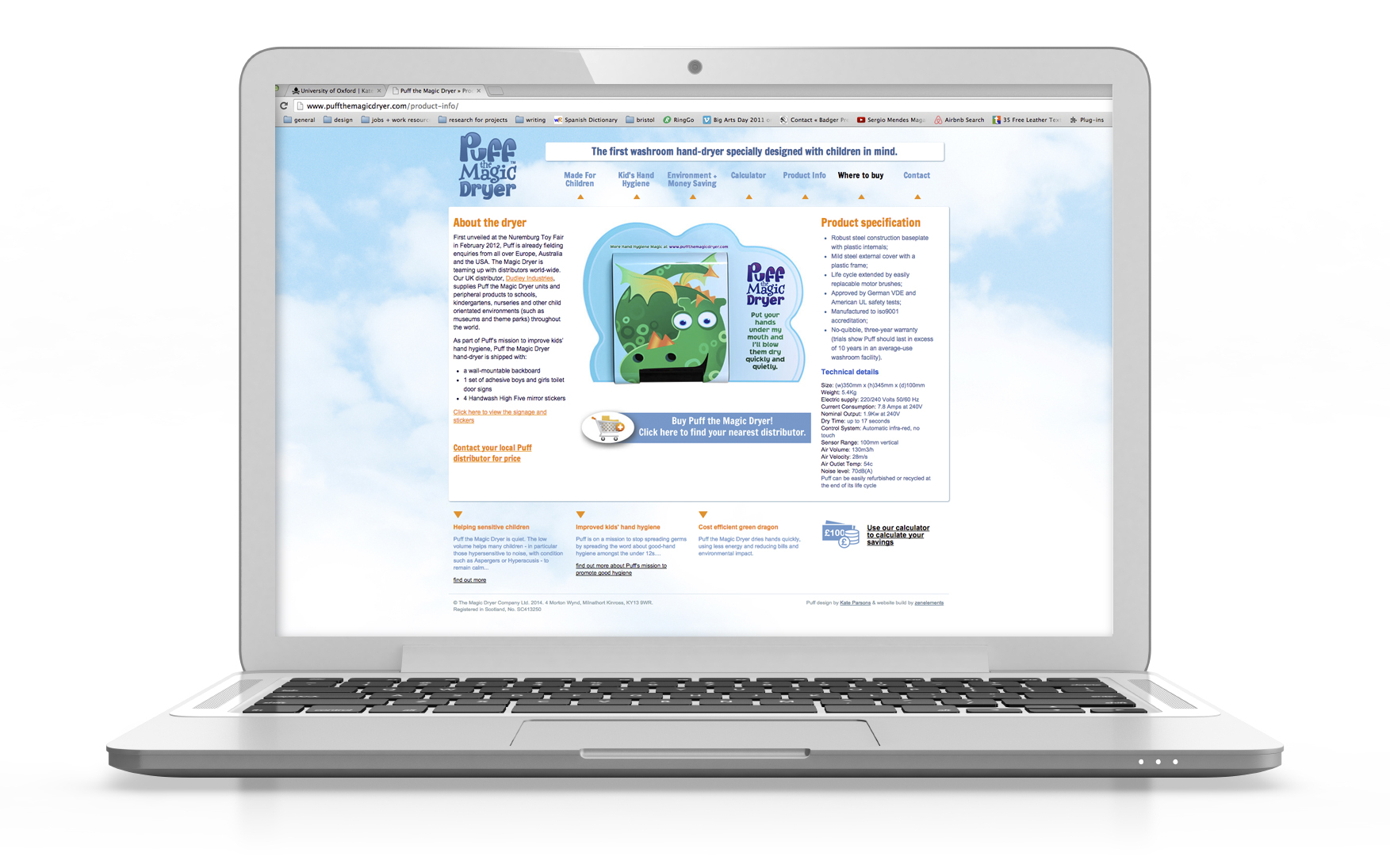 The basic layout, graphics and content of the website was designed before handing over to The Magic Dryer Company's web programmer to develop further.