I've always loved maps. The first (of Swindon town centre) was a bit politically motivated – the centre is in sharp decline with downmarket shops and lots of empty units – I wanted to see, and show, how bad it was (if you're interested 15% of the units were empty in January 2018 when the national average was 10%). Then I did a comparison map of the centre in 1968. I gave a copy to the Alzheimers' Association on a suggestion that it could stimulate memories.
My best seller is the Town Gardens' maps. I'm working on a set of Bristol maps at the moment.
Please get in touch if you'd like to buy a copy.  
---
Swindon Railway Village
40 x 40cm giclée print.
---
Swindon Town Centre 2018
90 x 60cm giclée print. It's hard to see the detail here: go to kate.parsonscreative.co.uk to view in far more detail and to see the Swindon Town Centre 1968 typographic art map.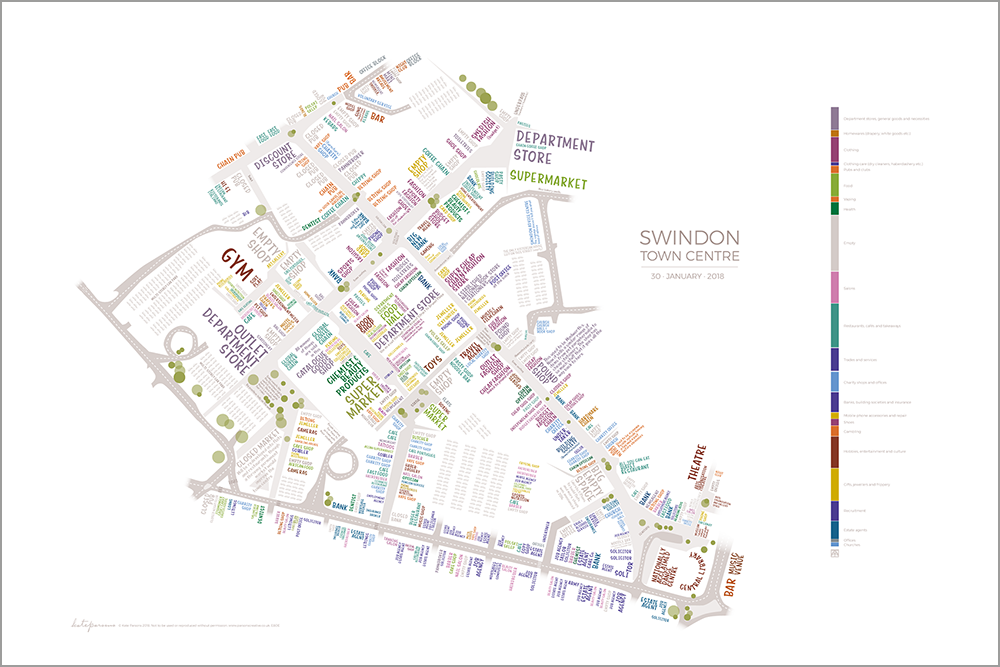 ---
Old Town, Swindon 2018
Available as a 90 x 60cm, and a 50 x 70cm giclée print. There's a 1967 map and more detail to be seen at kate.parsonscreative.co.uk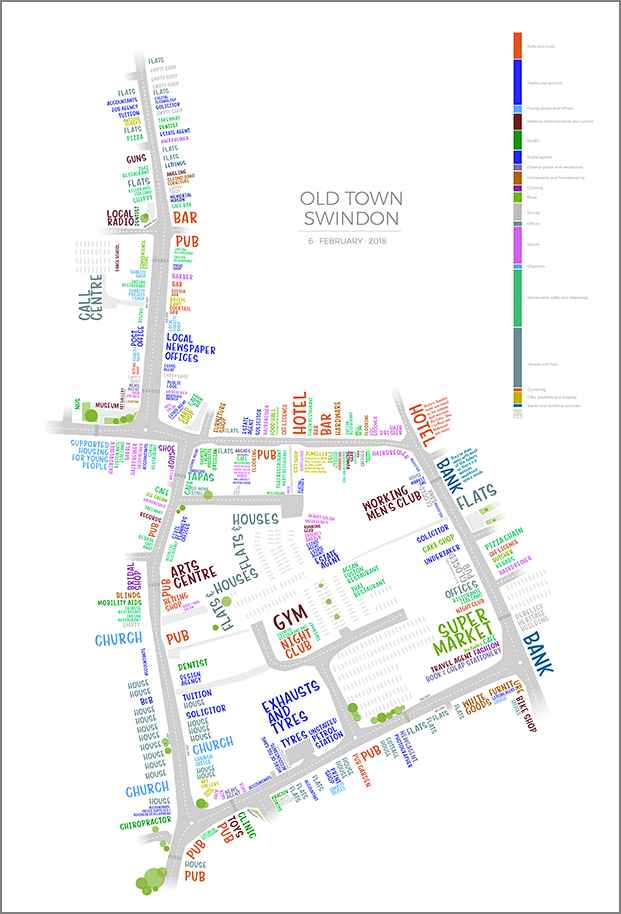 ---
Town Gardens, Swindon
50 x 70cm giclée print. One of my favourite places in the world. There's a Spring version too. See them both at kate.parsonscreative.co.uk