---
Gloucestershire Rape and Sexual Abuse Centre information sheet
Since June 2017 I've been working, 15 hours a week, for Gloucestershire Rape and Sexual Abuse Centre to improve supporter engagement and raise funds. I've been employed with funding from Comic Relief who have also funded improvements in communication.
The existing 'brand' doesn't reflect the nature of the service and so, ahead of a larger re-brand which will be undertaken by a design agency, I've quickly created a few public-facing pieces so that I have some 'tools' with which to approach local organisations and individuals.
This is an information sheet designed for email (there's also a paper version) to inform the public about the need for the Centre's services, the work they do, and the case for support. I've read through multiple documents and selected information to resonate with those who may know little of the issues around sexual violence.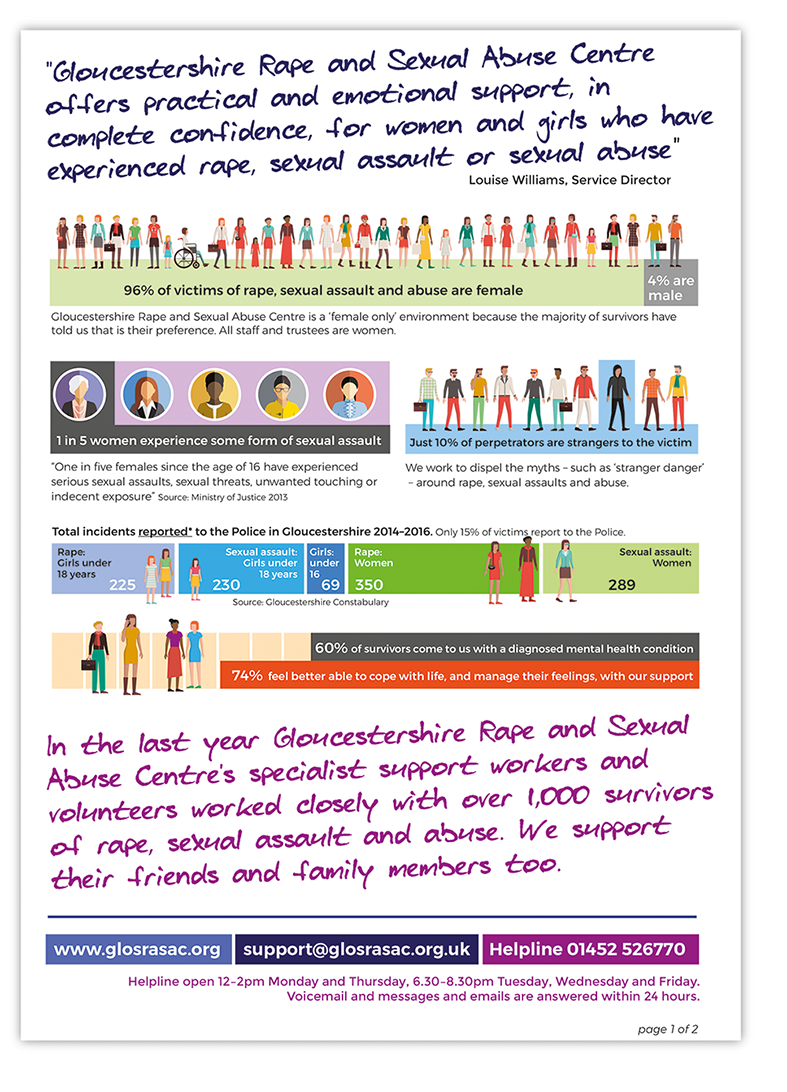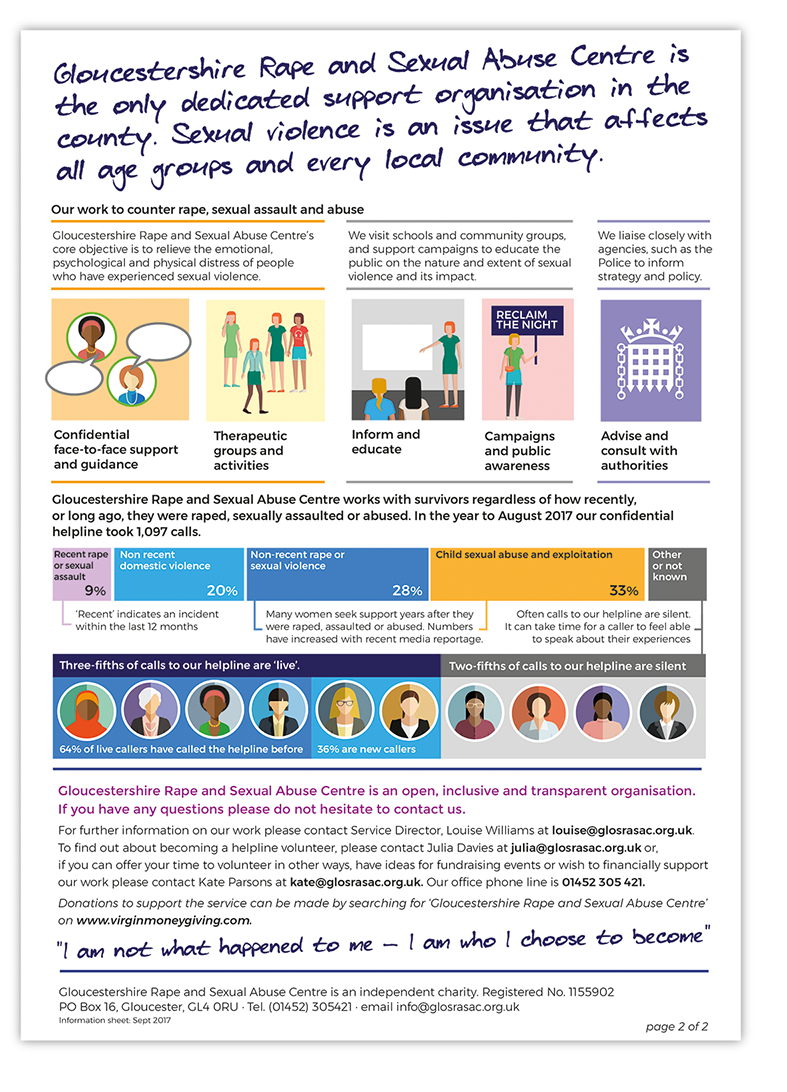 ---
Christmas Care homeless charity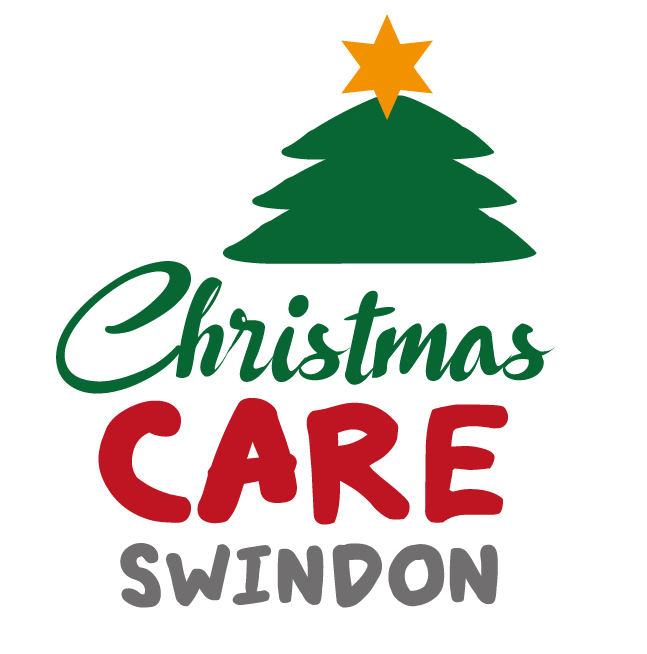 Design for a small, volunteer-led charity in Swindon which opens each year for homeless and isolated people in the community.
---
Westcountry Rivers Trust CSI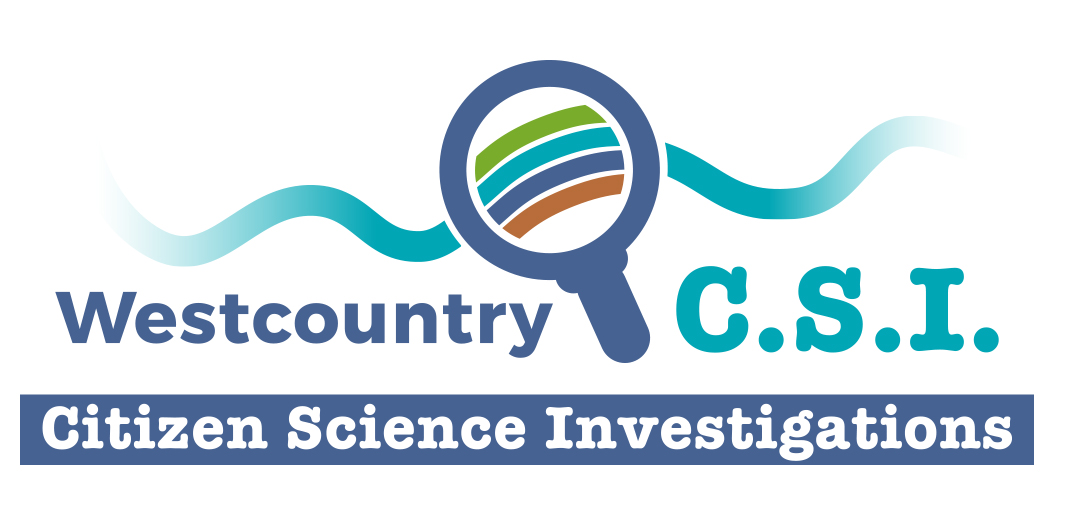 This logo was designed to launch the charity's 'Citizen Science Investigators' (CSI) programme alongside the layout of its information leaflet.
The programme encourages the public to survey areas of rivers to help the Trust to monitor the quality of rivers in the South West of England.