---
Big Draw community arts event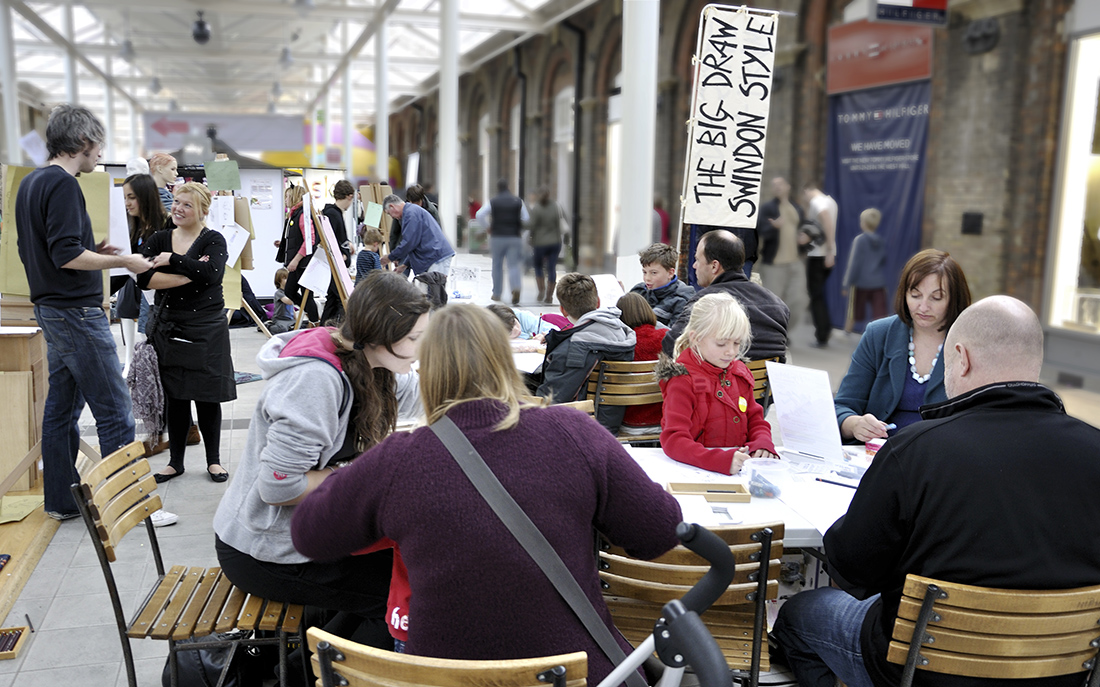 McArthur Glen Outlet Centre co-funded the day as a marketing initiative to 'draw' people into the shopping centre. The event was professionally branded to meet the expectations of shoppers in a branded world and – very importantly for event the smallest of events – to infer good content and good organisation. On the day continuation of the brand helped to define the event area, signpost the event within the shopping centre and make the activities distinct.


---
Big Draw event communication
Publicity for The Big Draw Swindon Style was designed incorporating the national Big Draw campaign's brand toolkit. Posters and flyers were placed around the town. Communications included a 'why', a desciption of activities; time,place, venue and cost and supporter acknowledgments. Professionally designed communications are important to the smallest of events. They have to be eyecatching and informative, and of the same professionalism as the marketing of commerical events to compete for attention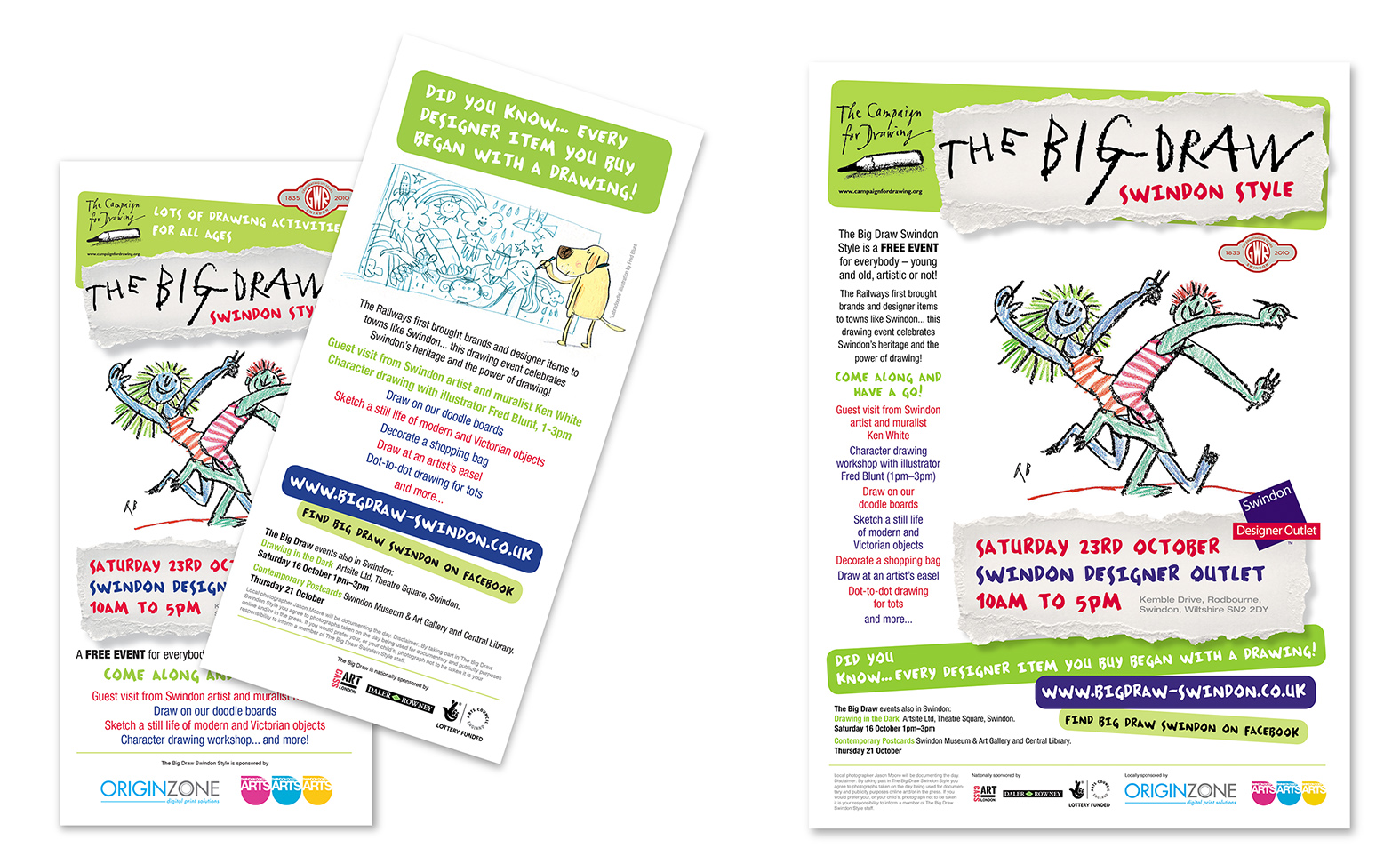 We arranged press and radio coverage, used social media, and hired a photographer to document and arranged for the Council's Head of Culture and local artist, Ken White, to open the event. Post-event the website thanked sponsors and supporters as well as giving event information. It evolved into an online gallery of participants' artwork after the event. All communications were designed and produced by Kate.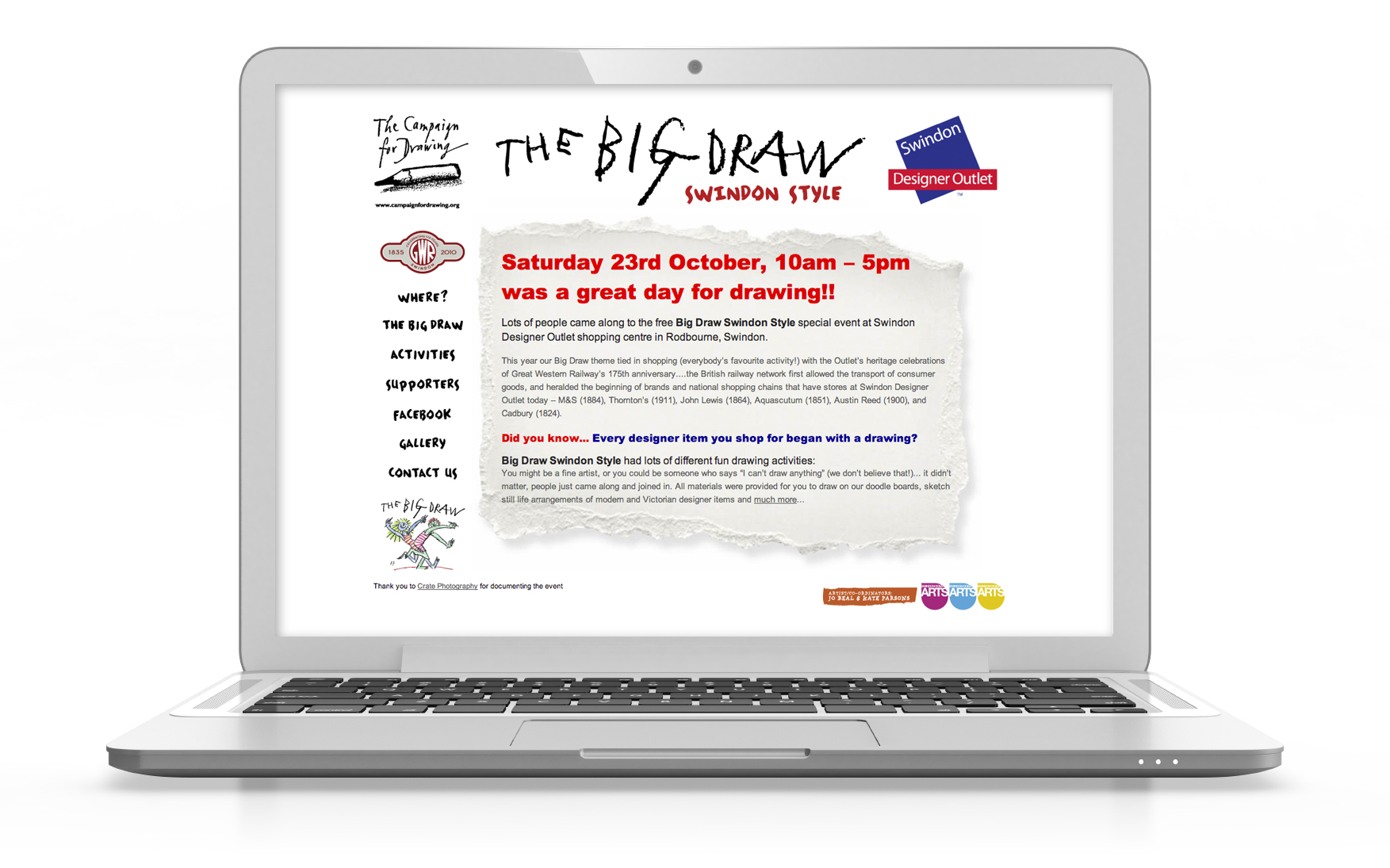 ---
Big Draw event feedback
A simple feedback form was designed to inform a post-event report for the council. It asked participant to rate different aspects of the event, and what creatives activities they would like to see in the town. 96% participants enjoyed the event 'a lot'.
Report to the Council: