Visualised information is concise. It can illustrate and make more interesting dull pages of statistical information and be the visual focus of a page that draws people in to reading more. It can cut down your word count, articulate complicated scenarios, and contextualise information – a billion pounds sounds a lot, but it may just be a tiny sliver of a government's spending. Data visualisations can help highlight the facts you want to be highlighted, and connect with specific audiences. Here are some examples:
---
Visualising homelessness in Bristol
Are there a lot of homeless people in Bristol? One in every 170 people according to a Shelter report in 2017. Is that a lot? It's one person on every second bus that goes past at busy times, it's 159 fans at the football stadium. A version for primary-school children and another for adults from tailored presentations explaining the extent of the issue of homelessness.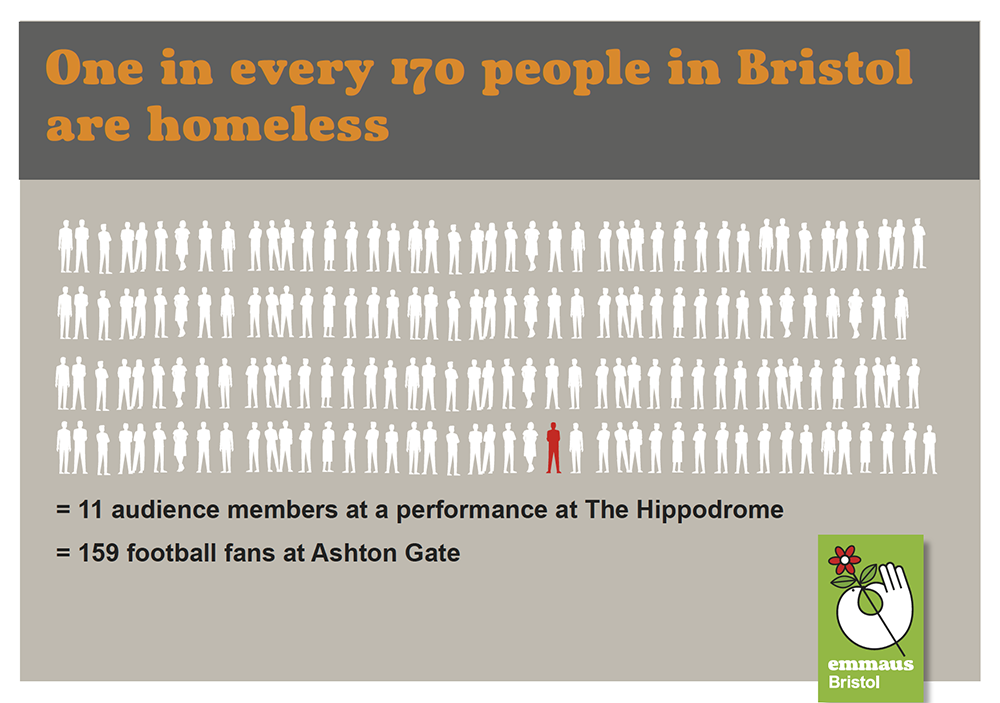 ---
How important are we to the community?
Re-positioning a cemetery as an established community resource (case-for-support document for prospective funders). Life events (weddings and funerals) bring fewer visitors than special events such as tours, films and school visits: most people visit the site because they can (and it's lovely).

---
Illustrating your impact and making headlines
Well-being charities often keep a lot of detailed data which informs the way they run their services. My job is to decide what data illustrates who they help and the positive impact they make. It's the visual equivalent of a newspaper headline (with sub-head!):

About a third of callers to our helpline are unable to speak (subhead explains why).

Almost two-thirds call multiple times (our helpline is useful).

Most callers are personally affected (but there's no pressure to tell anyone specific details).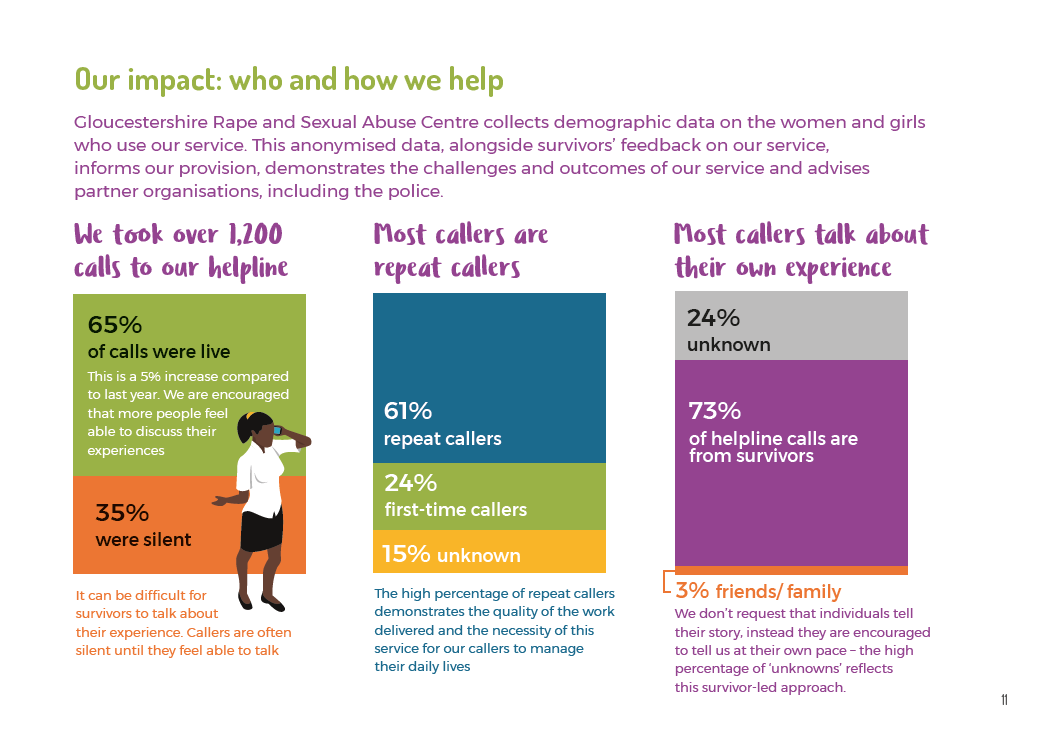 ---
Where you're needed
The information was provided by the client as a pie chart. The data highlights where they work, and how widespread the need for its services. More interesting and informative to show the extent of its work proportionally on a map.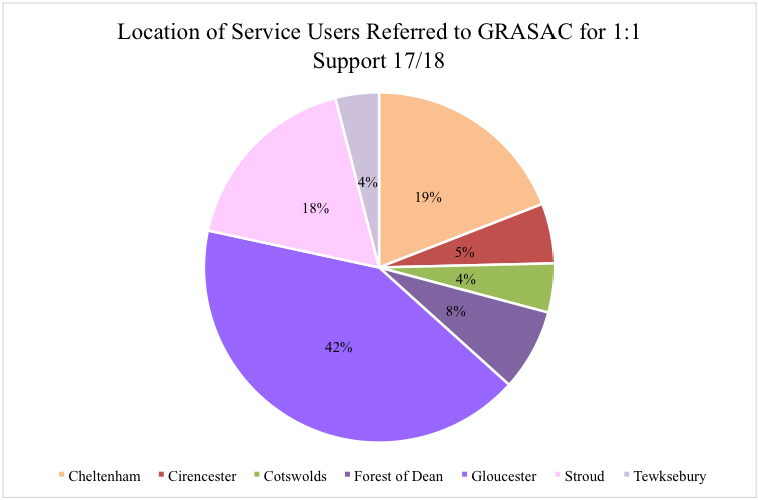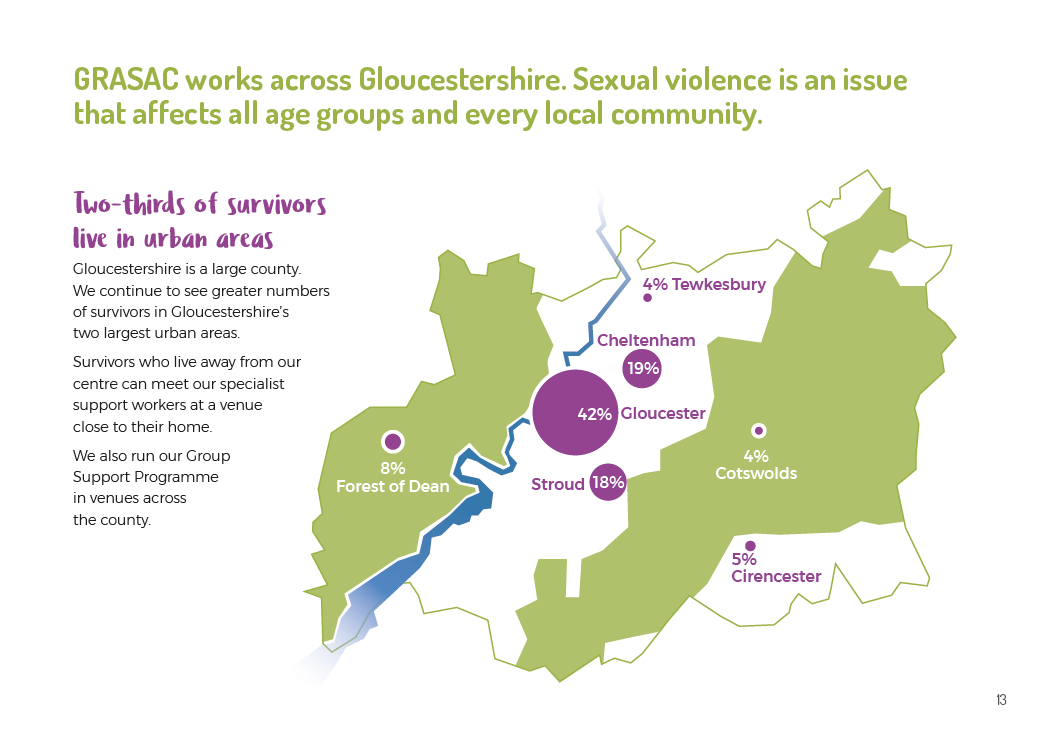 ---
Telling a positive story: choosing what to say (and what to leave out)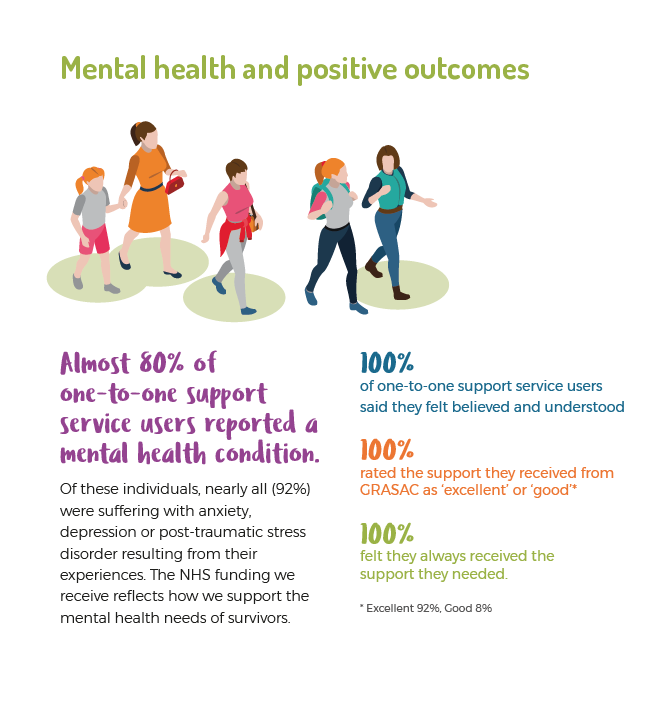 Below is the data I was given. It was important to reflect the reason the charity receives NHS funding for mental health but here the number of people with disabilities and the specific disorders don't add to the story. The outcomes categories are useful to support workers but mean less to the lay-person who doesn't know what the stating point, or benchmark is: audiences react to, and process larger (or smaller) percentages – over about 65% is perceived as good – so I left them out
Equal Opportunities Data

A quarter (25%) of our 1:1 service users stated that they had a disability. 79% reported that they had a mental health condition.

Bipolar: 1%

OCD: 1%

Eating Disorder: 3%

Other: 3%

PTSD: 21%

Anxiety: 32%

Depression: 39%
Outcomes 1:1 Support with Positive % Increase

I am taking good care of myself physically and emotionally: 63%

I am able to maintain my day to day work / study: 58%

I know what my rights are and what I am entitled to and what resources are available to me: 56%

I have a good relationship with my children: 50%

I am able to manage the depression / suicidal feelings / self-harm: 50%

I have positive coping skills: 50%

I feel confident in myself: 50%           
Client Feedback

100% of 1:1 clients felt believed and understood

92% of 1:1 clients rates the support from GRASAC as Excellent, the reaming 8% as Good

100% felt they always got the support they needed
---
Stating the case for support
Produced for the annual appeal mailing for the University of Oxford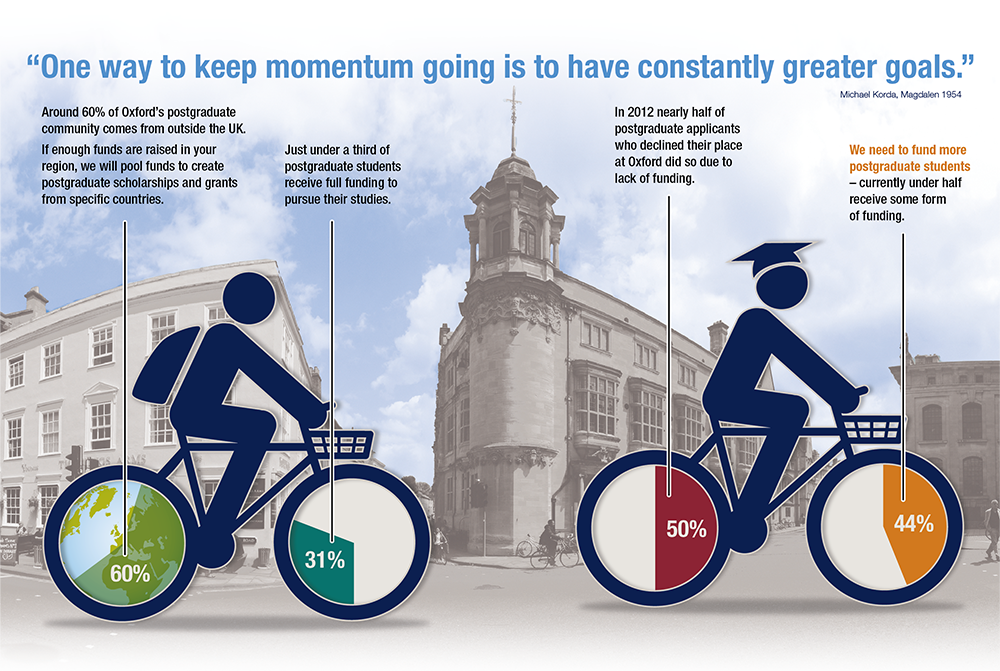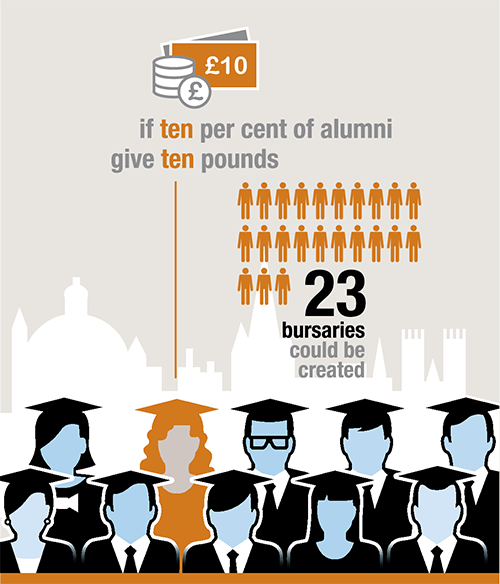 ---
How things work
Two infographics from my presentation for Emmaus Bristol. The charity gives accommodation, work and support to homeless people. They work in its social enterprises as volunteer members of staff; the money they help generate helps to fund their accommodation.