---
Prospect Hospice education programme
Easily editable poster templates for the Hospice's education internal (StEP) and external education courses, using brand colours and fonts. Each photos color was matched or contrasted with the nearest brand colour.
Image library research to find (royalty-free) photos that reflect the course titles; streamlining of the information to ensure consistency; supply of layered templates to enable the Hospice's communications team to edit and create new posters easily; two designs to differentiatef external courses (open to any professional) to internal courses for Prospect Hospice staff.
The courses cover some sensitive topics: I searched first for images that reflected each course's focus with people and where that was inappropriate found ethereal conceptual images
External education programme: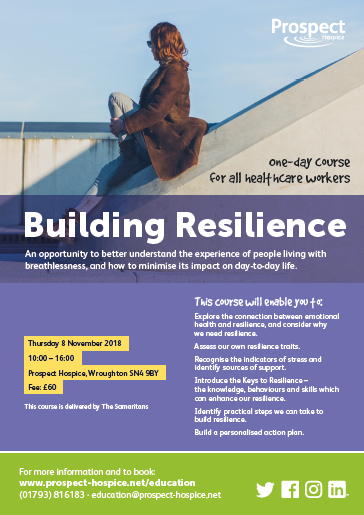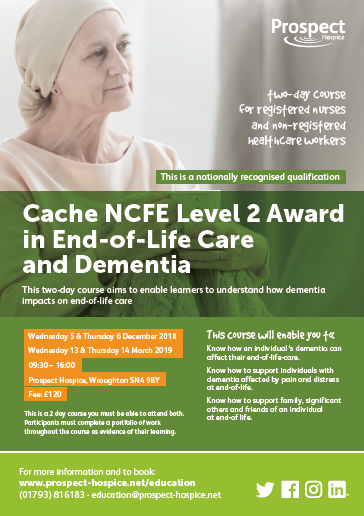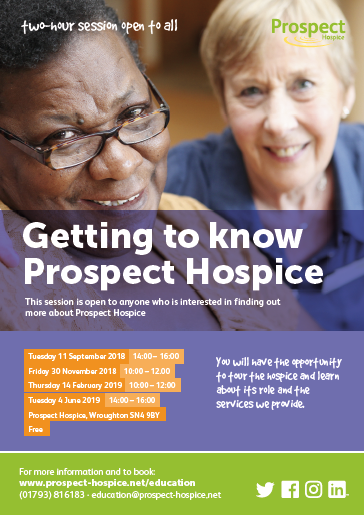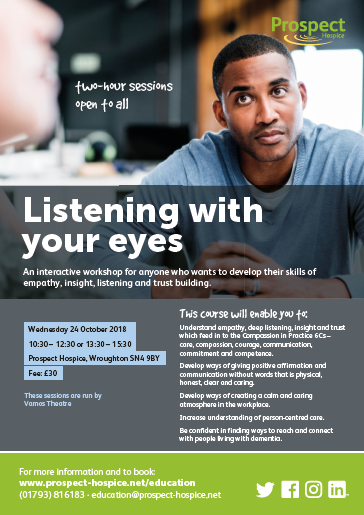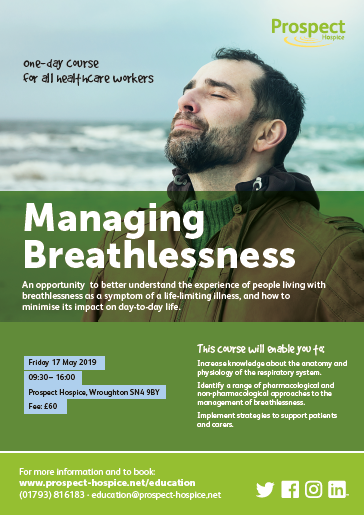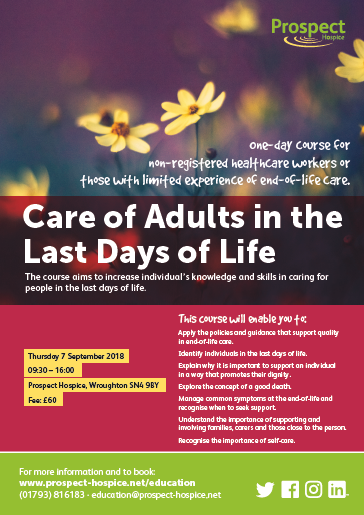 StEP internal education programme: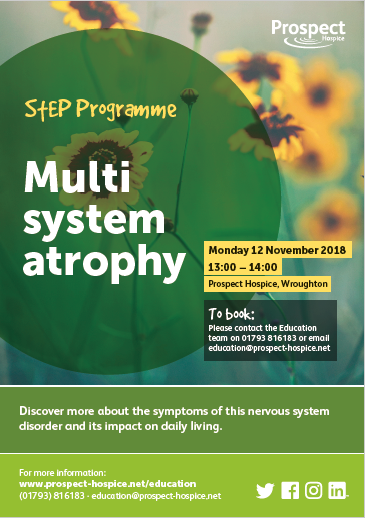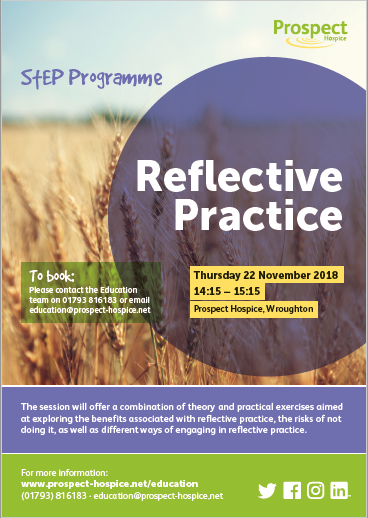 ​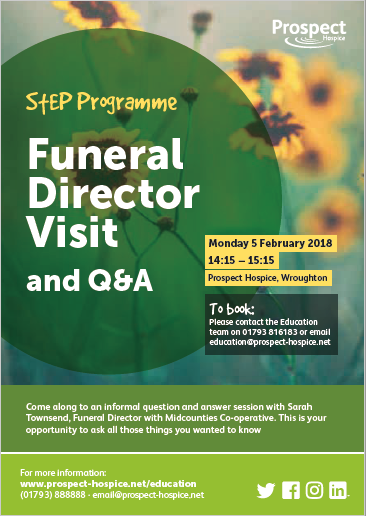 ---
Prospect Hospice legacy giving brochure
The concept was briefed by the hospice's fundraising team, and modified over the duration of the project.
(The empty space on the inside back cover is a pocket for forms that I designed and was produced as a separate piece of artwork as requested by the printer).
---
Prospect Hospice recruitment
Asked to re-think the Hospice's recruitment ads, I submitted a review of its existing approach, and examples of alternatives.
The first image below is one of the existing job adverts (online and in print), which showed photographs of team members. All looked friendly and approachable (good!), but the photos, inadvertently, visually defined the type of person for the role. Clinical roles all used photos of current staff who are predominantly white, middle-aged women though, of course, anyone could be successful in that role. The third and fourth images show my approach – additionally illustrations are easy (and cheap!) to edit.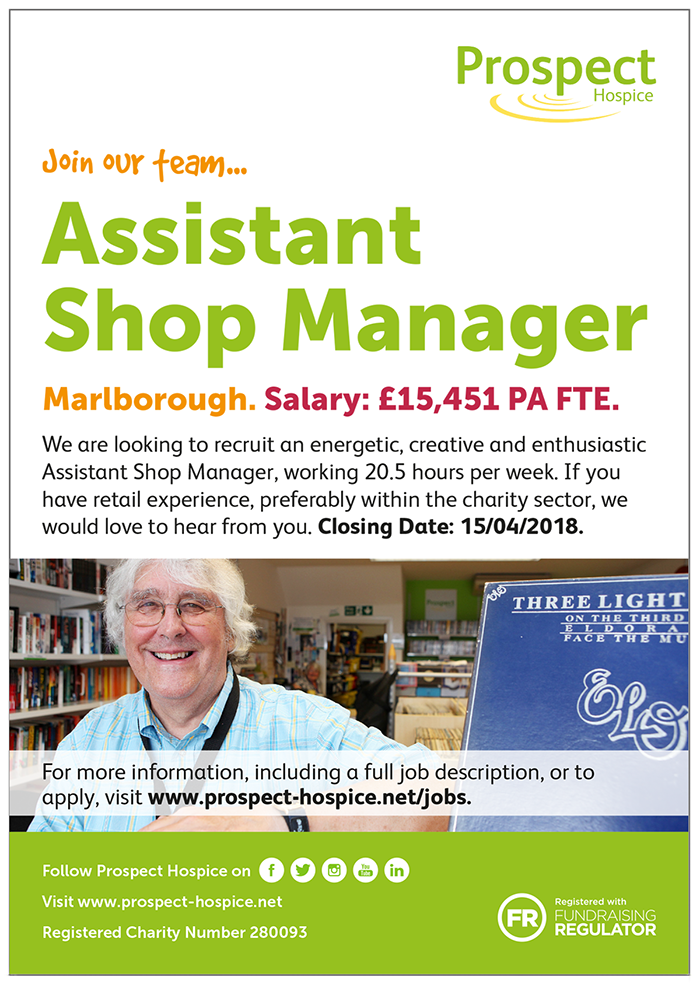 Illustrations side-step definite characteristics (how old is the nurse below?). It's  quicker, cheaper and easier to change the characteristics of an illustration (height, weight, age, ethnicity etc) than a photoshoot; there's no clutter, and diversity is promoted and reflected.