---
Taste Catering website design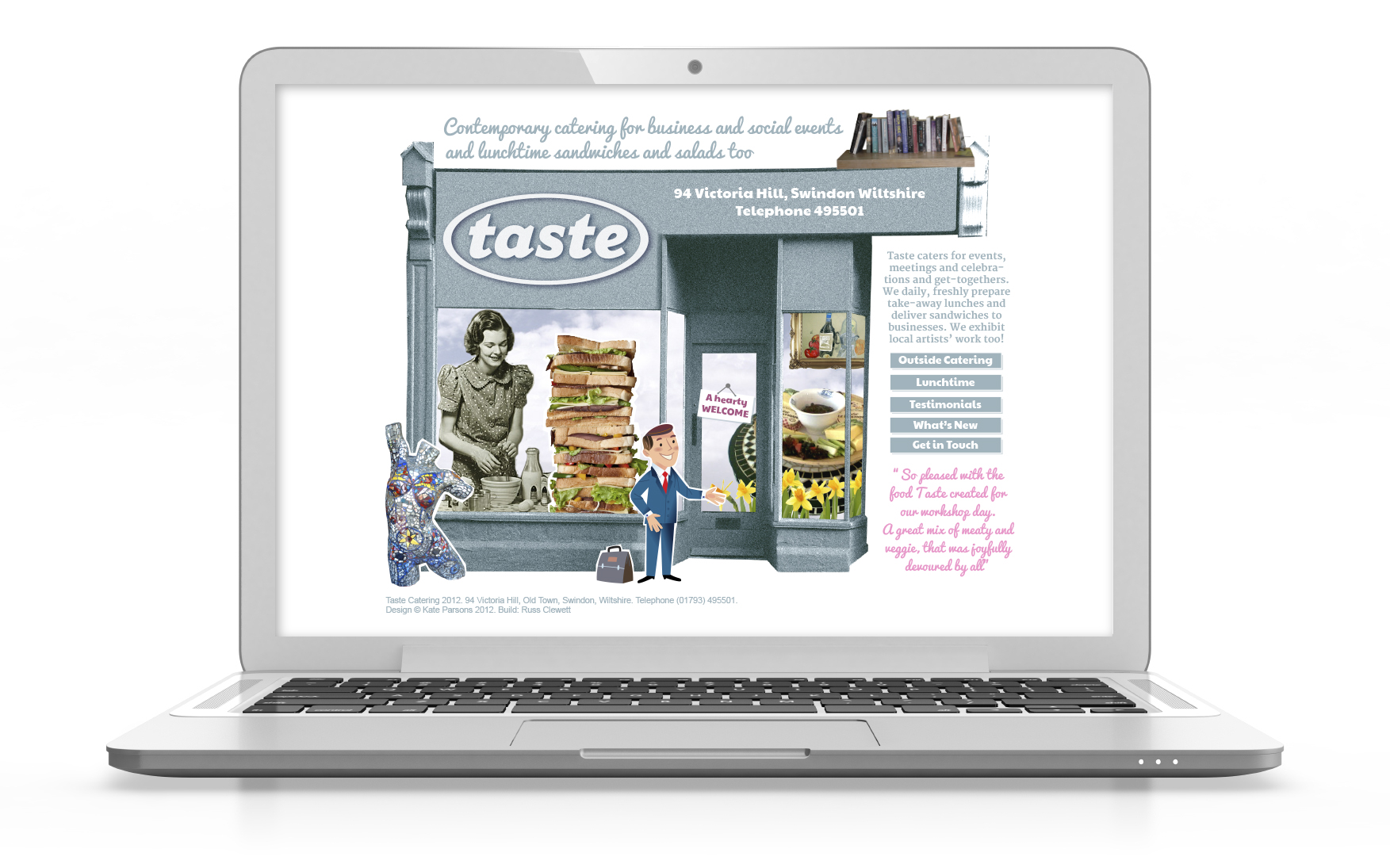 The design mixes photos taken at the shop with photo-library images. The design was created to a small budget, and the site built using a tailored Wordpress template so that the client could update prices and products.
---
Caledonia Washrooms website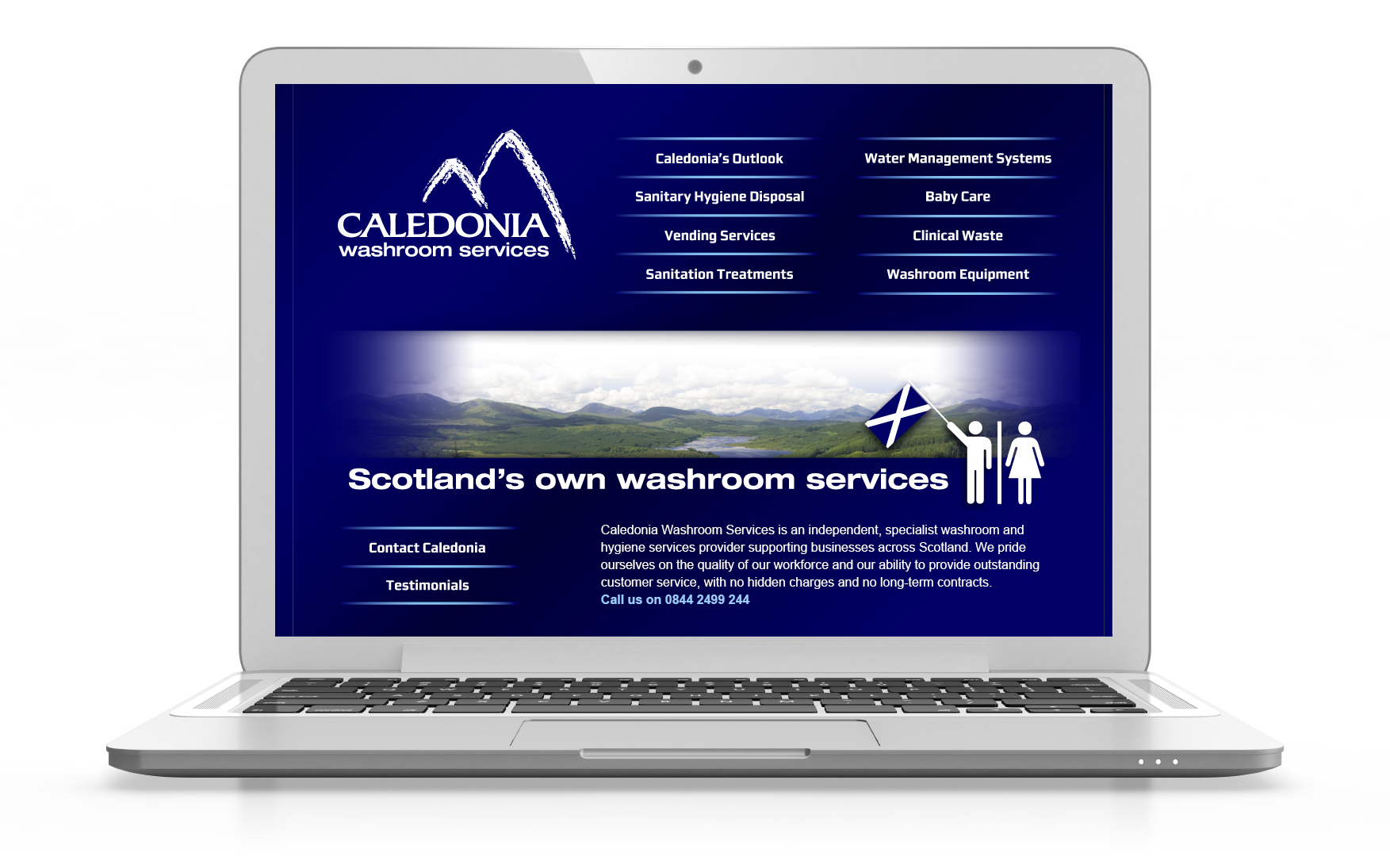 Layout, navigation and content arrangement for Kinross-shire based hygiene company, proud of its Scottish roots. 
---
3Zaps web presentation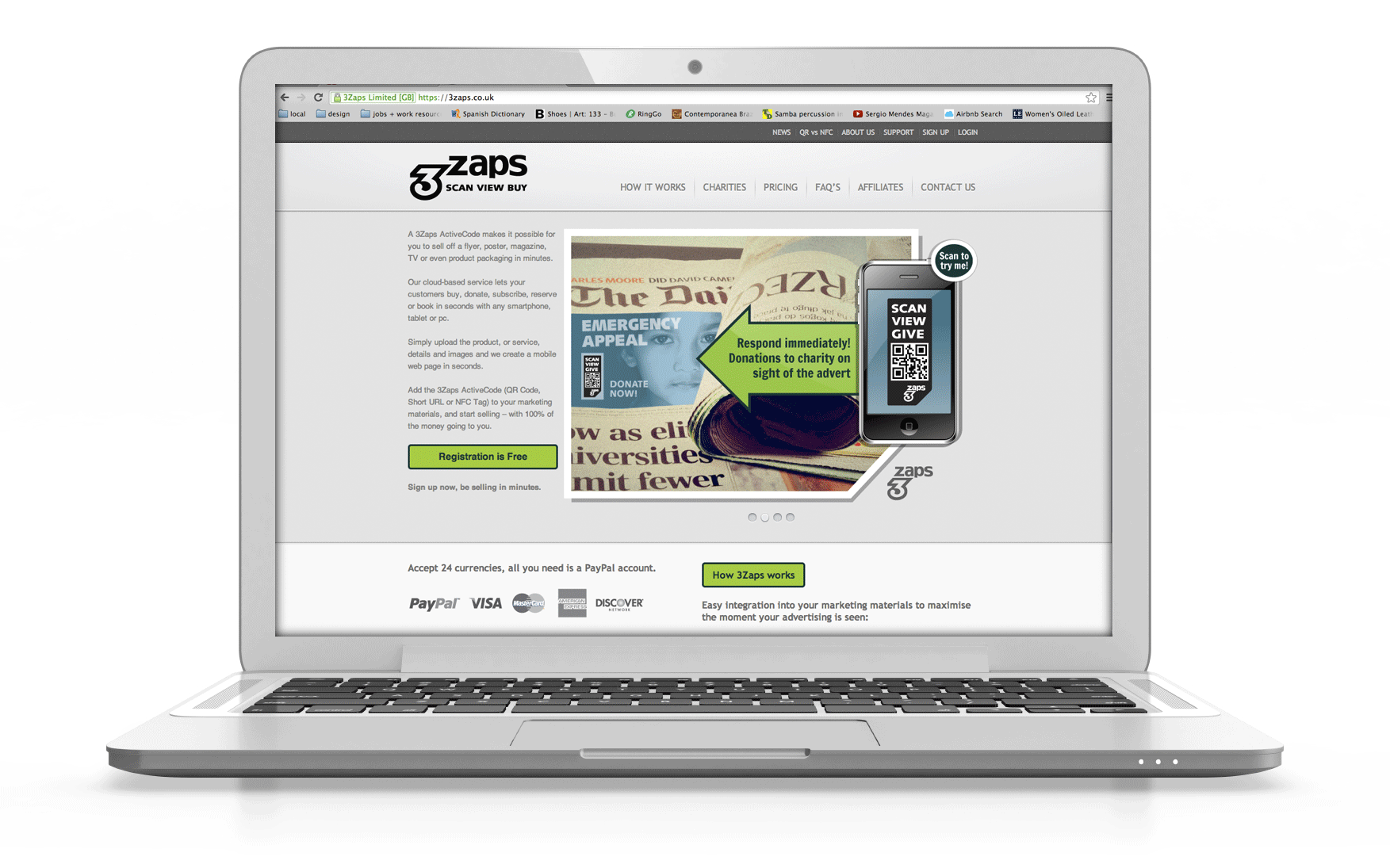 Concept and design of series of slides to outline the benefits of 3Zaps technology for a range of business types. 
---
E-motional e-commerce website

Design of the content structure, information flow and navigation of the site, briefed to Russ, the web-developer. Content styling, illustrations and graphics were designed as a development of the brand. The e-commerce site was built as a ' content managed system' so that it's easy to update and edit by E-Motion staff.
---
Swindon Samba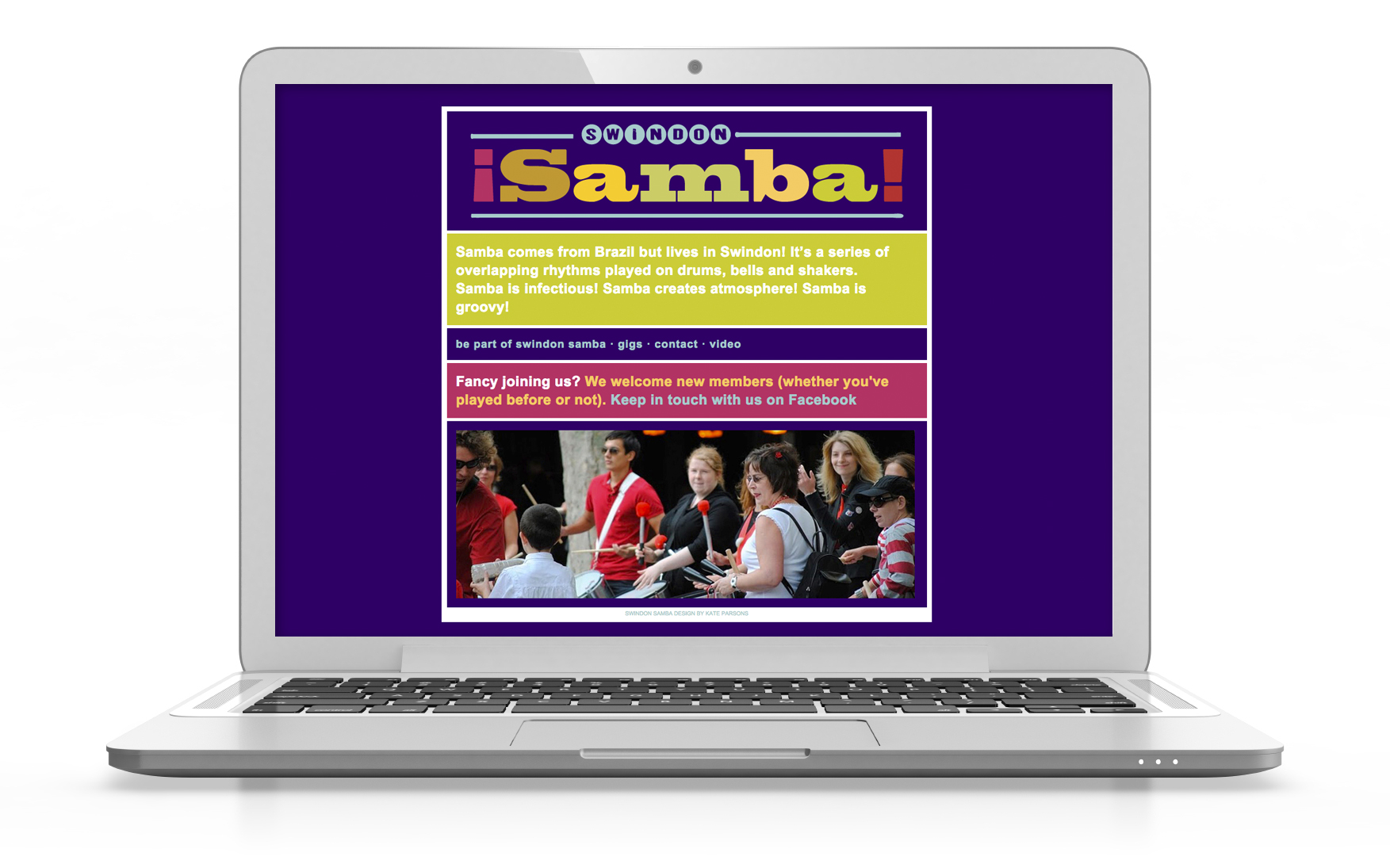 I co-founded Swindon Samba in 2009 and, by default, became responsible for the band's publicity. My HTML skills are basic – I've designed a number of websites by sub-contracting the build – but built this one myself by scaling a steep learning curve. It's simple, but it does the job. 
---
Big Draw Swindon Style website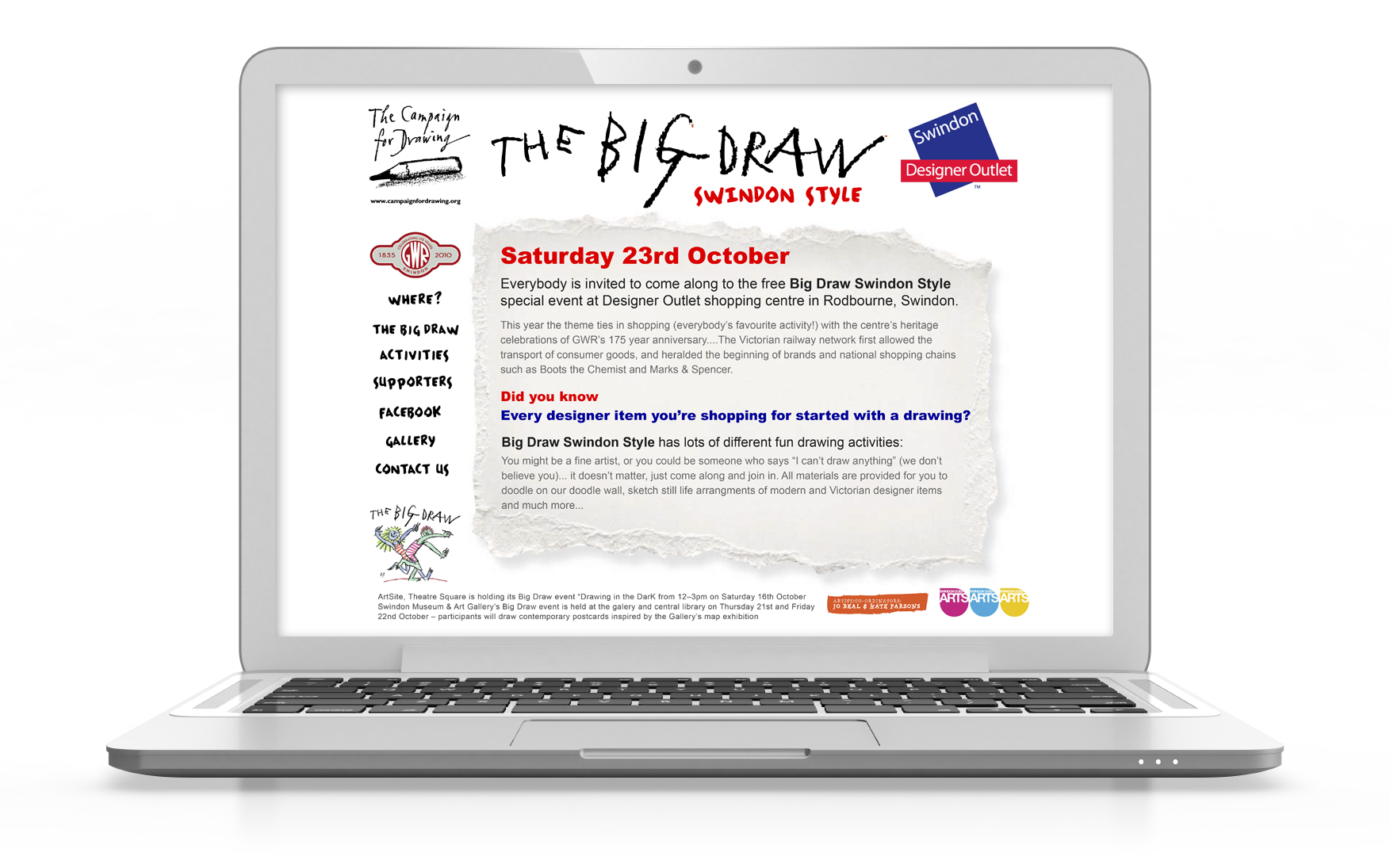 Using the ripped paper device and typograhic style of all other publicity materials The Big Draw Swindon Style website was produced on a small budget. It was updated after the event with a gallery of images drawn on the day.