A nice idea for a gift?
A drawing of any building that's important to you – your home, your business, where you used to live – with collaged photos of the people important to you – your family, friends or a vintage photo of people in days gone by.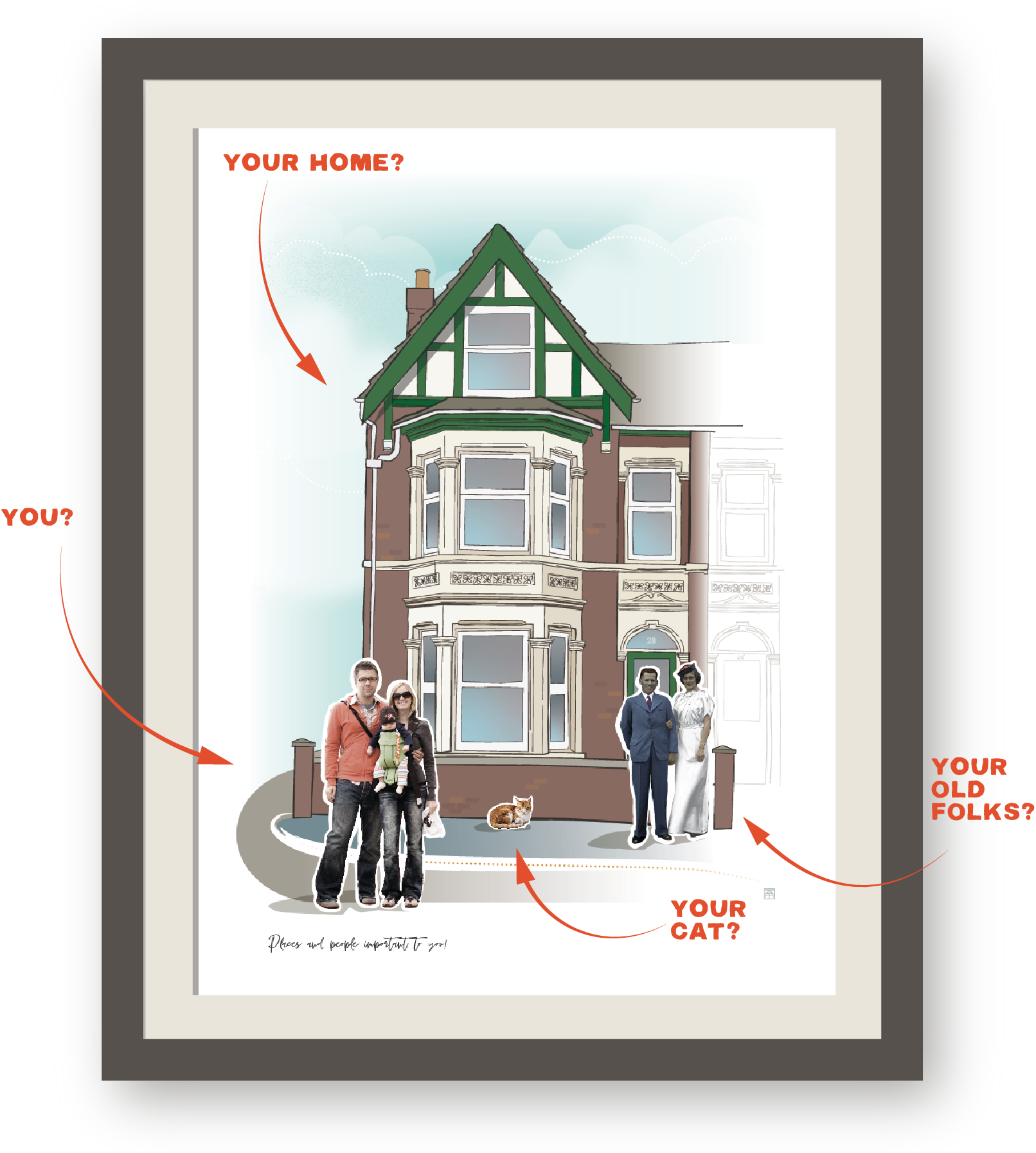 For a drawing like this I'll need a single photo of the view of the property as you'd like it to be drawn – without parked cars or wheelie bins obscuring the building, and photos of your folks (most photo cameras are good enough quality). People can appear in windows or behind a front wall if there aren't any full-length photos. I draw by hand onto a digital drawing tablet, integrating the photos into the artwork. £300 for a framed, original drawing (approx 40 x 50 cm) + two additional prints.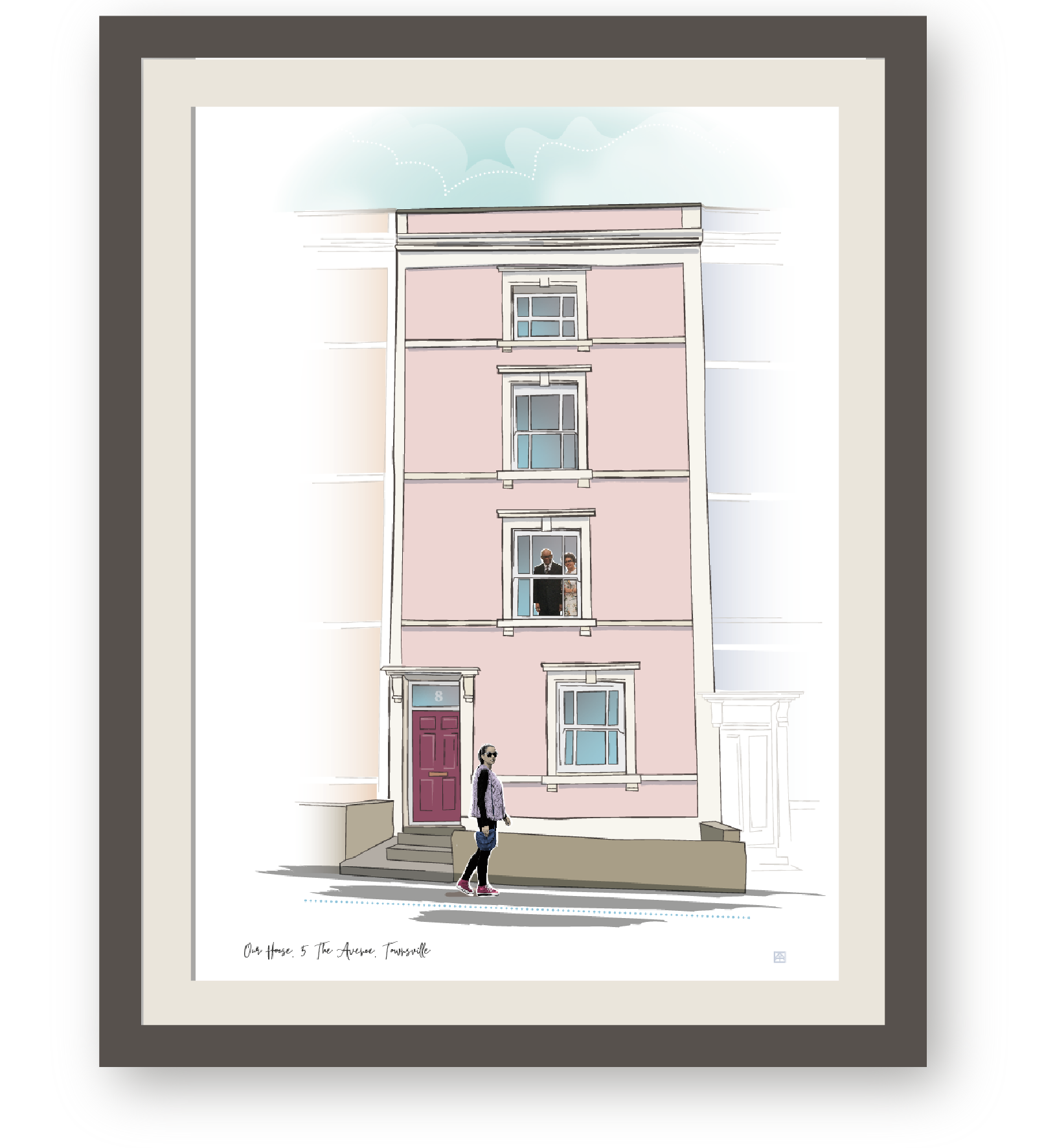 Message or call me  (01793 420938) for a chat if you'd like one or email [email protected]. Obviously, no obligation!
Full details in the pdf below:
Price correct as of 4th November 2019