Tote bag – Swindon Hills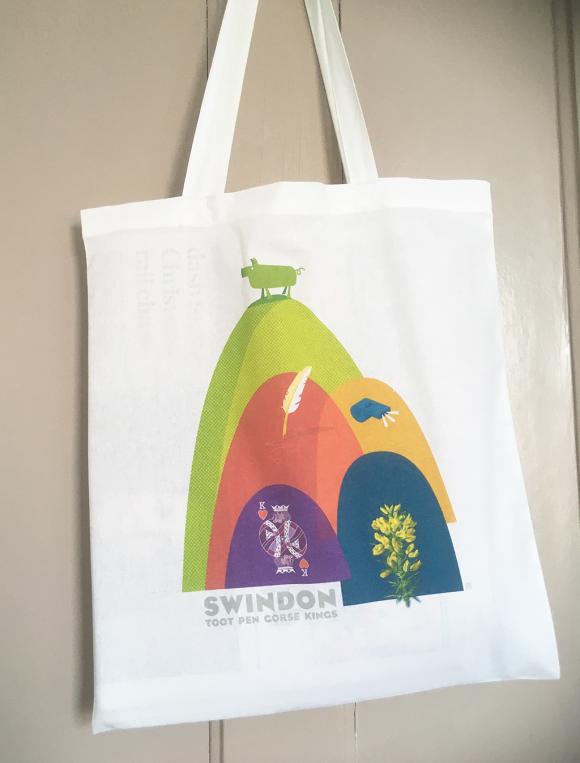 ---
Cotton tote bag. Ethically produced and chlorine free. 
---
One of a trilogy of designs celebrating Swindon's roundabouts, hills and statues.
Hills: Gorse Hill, Kingshill, Penhill and Toothill, all within 'Pig Hill' (Swin = pig, don = hill).
Just 5 in stock: can be dispatched within a few days.
Bag size approx. 37 x 42 cm.
---
Price includes UK postage
---
Payment: the Paypal option enables you to pay by card or via your Paypal account
---